Business Succession Planning: A Step-by-Step Guide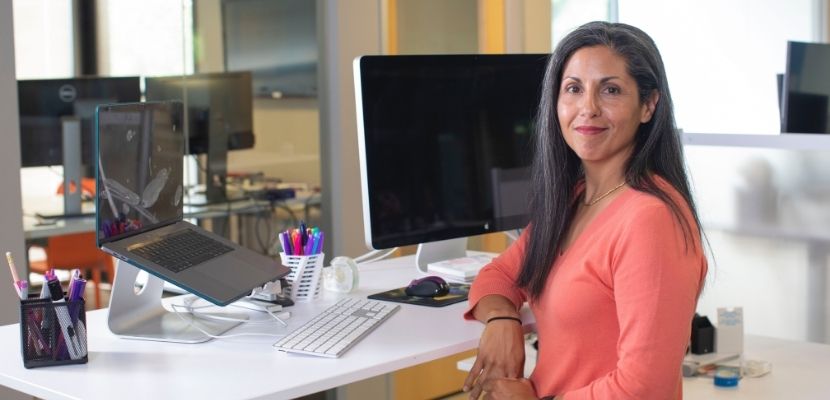 Business succession planning is a valuable tool for both small businesses and growing enterprises. In small businesses, succession planning means effectively managing changes in ownership or leadership. In larger organizations, it that can help to avoid potential talent gaps that have a detrimental effect on the company. The right strategy can help you plan ahead so that you can transfer knowledge and retain employees in key roles. And this is a top priority in these uncertain, post-pandemic times.
With that in mind, we have created a step-by-step guide to help you design and implement a plan that sets your business up for long-term success . We will take a look at the benefits of succession planning in HR and break down the succession planning process to help you understand everything that's involved.
Table of Contents
What Is a Succession Plan?
So, what is the definition of succession planning? How can you apply it to your business?
Business succession planning is a process that helps you prepare your company for the future. Essentially, it's about creating a strategy and process for identifying potential future leaders and developing their skills so that they are ready to take on a new role when one of your key employees leaves the company.
Through careful planning, communication, training, and feedback, you can create a successful change management strategy that prepares you for potential transitions in your business. This helps you avoid key player talent gaps. It also helps you proactively develop your inclusive leaders of the future.
Despite its valuable role in business planning, according to a survey conducted by SHRM last year, only 44% of HR professionals claim that their organization has a succession plan in place. What's more, only 21% of those that do have a plan in place have created a formal succession management plan.
Do you have a detailed succession plan in place? If not, then you've come to the right place.
Why is Business Succession Planning Important?
According to the 2021 Global Leadership Forecast , companies around the world are facing a leadership crisis. In fact, only 11% of surveyed organizations reported that they have a "strong" or "very strong" leadership bench, the lowest rating in the past 10 years (it has been in decline since 2011's reported 18%). This drop has been attributed to a decline in leadership development and transition training in organizations.
Understandable given the distractions the world has had over the past couple of years.
Nonetheless, this figure shows just how important it is for organizations to work on their succession management strategies. This is the most effective way to ensure that the leaders of the future have the right skills and experience to guide them to success . And this is what business succession planning is all about.
By preparing strong leaders for the future, you can help your organization reach its long-term goals, reduce employee turnover , and build a stronger and more resilient business that's ready to thrive.
Benefits of Business Succession Planning
In case you're still not convinced, let's take a look at some of the specific benefits of business succession planning in a bit more detail.
Identifying and developing your existing employees for future leadership roles helps you to promote from within . Aside from reducing turnover and hiring expenses , this also helps you ensure your future leaders have the right organizational knowledge and internal relationships , something which external recruits will lack.
Promoting the development of your existing employees shows them that you are willing to invest in their future . This can be a great morale boost that motivates employees to stay at your company. This helps you stay competitive and attract top talent to your business.
A well-designed succession plan helps you formalize training for both present and future leaders. It keeps your business moving forward and helps you retain your top performers .
Business succession planning is also an effective tool for mitigating the risks of organizational change . This helps you avoid any potential talent gaps when someone leaves your company. It also helps you pass on valuable institutional knowledge to future leaders before it's too late.
What is Succession Planning in HR?
Succession planning in HR consists is a vital part of talent management. It's all about your role as an HR professional in identifying key roles and positions that may need filling in the future and finding and developing internal candidates who may have the right skills and experience to fill them. The right strategy can help you retain staff, cut recruitment costs and better manage your internal recruitment processes .
HR succession planning is the process of identifying, selecting and developing employees who could potentially become key players with the right development. This helps you prepare for potential organizational changes so that you have skilled and engaged employees waiting to fill key leadership roles when the time comes.
As an HR professional, you play a significant role in preparing and facilitating your organization's succession management strategy. However, for your succession planning in HR strategy to succeed, it's equally important to get the support of senior management so that your plan is as effective as possible and aligned with your organizational goals .
Talent Management and Succession Planning: Employee Buy-in
Business succession planning is also about managing your existing talent so that you are able to retain as much institutional knowledge and experience as possible. This means that, aside from working with senior management, you also need to rely on the feedback of your employees.
What do we mean by this?
Essentially, it's all good and well managing and developing your existing talent, but they need to be on board with your succession plan and have a genuine interest in remaining at your company and developing their skills. Otherwise, the time and money you invest in preparing them for future leadership positions will be wasted.
Make sure the potential succession candidates you select are:
Interested in learning new skills
Comfortable with change
Motivated and engaged
Able to adapt to uncertainty and new working environments
Willing to take on more responsibilities
Up for a challenge
The Business Succession Planning Process in 5 Steps
Now that we've discussed what business succession planning is, let's take a look at what you need to include in your succession planning process.
Make sure your succession planning framework includes the following 5 key stages.
Define & Align Your Goals
The first step is creating a succession leadership plan. This means you need to define your goals and align them with your business. You may need to meet with senior leaders for this phase to ensure your goals are aligned with your overall strategy.
You also need to have a clear idea of who you are as a business before creating your succession leadership plan. Once you understand "who" you are, you will be better equipped to identify your potential new leaders.
Finally, to complete your plan, you need to:
Define the roles, skills, and experience that each successor will require (your succession profiles). Make sure you gather as much feedback on this as possible from your team to help you get a full picture of what you need to include in your succession plan.
Create a forecast of your company's needs . Where do you need to be as a company within the next 5 years? How will your organizational structure change over this time? Think about your turnover trends, compensation strategies, who may be due to retire, and training and development plans for the future.
Update your job descriptions to reflect the information you've gathered. Make sure you are clear about your expectations . This will help you define the right candidate profiles for your succession plan.
Create Your Succession Strategy
Defining your goals is one part of your plan, but you also need to create a comprehensive succession planning strategy to make sure you are on the right track – you need a business strategy game plan !
So, what does this mean, exactly?
Put simply, you need to define a series of actions and strategic moves that help you align your succession goals and objectives with your overall HR strategy .
Consider the following:
Where do you want to be as a business? What roles, positions, skills and experience will you need to succeed?
Which senior/leadership roles do you need to create a succession plan for?
Will you take business succession planning into account during performance appraisals in order to identify potential candidates throughout the year?
Does your business have any specific vulnerabilities that may affect your succession plan? (For example, a high percentage of employees that are due to retire soon)
Have you considered adjusting your hiring strategy to account for successor roles?
The key here is to be as proactive as possible with your strategy. Anticipate potential gaps in your workforce before they occur.
Identify Potential Candidates
The next step is to evaluate your current workforce in order to identify key positions that may need filling in the future, and key employees that may be suitable replacements. This is where you will implement the succession profiles and job descriptions that you created in the previous step. The more information you include in your profiles and descriptions, the easier it will be to identify the right match within your existing workforce.
Generally speaking, the best candidates will be supportive, proactive, engaged with learning and development, great problem-solvers, adaptable and able to take on more responsibility.
It's important to be as objective as possible in this stage. You also need to consider that potential candidates may not currently be in leadership roles. It's all about finding potential. The most effective way to do this is by using succession planning tools and metrics, rather than relying on personal opinions. More on this shortly.
Establish Professional Development Opportunities
As soon as you have your list of potential candidates and you know what skills they need to work on in order to eventually fill the role you have matched them to, it's time to create a professional development plan to help them get where they need to be.
Which skills does each candidate need to develop? What learning opportunities would help them get the right experience and expand their current skillset? Are there any knowledge gaps that you need to address?
Create a list of the skills each candidate currently has vs. the skills they need to acquire, then work out the best way to offer them suitable opportunities for learning and development. Create individual development plans, offer formal training, consider creating a mentoring or coaching program to support them, and encourage continuous feedback and communication.
Implement Your Plan
The final stage is implementing your business succession plan. This will usually be a gradual transition with multiple short and long-term layers.
The first layer involves officially announcing your succession plan and notifying potential candidates. You then need to roll out your individual development plans and arrange training. Introduce candidates to their mentors, if you are using them, and encourage them to meet regularly. This will show your employees that you support their professional development, and you can see that they have potential.
Most importantly, make sure you collect regular feedback to see how your individual development plans are progressing, and if potential candidates are on track to reach their succession objectives.
Business Succession Planning Best Practices
Here are a few business succession planning best practices to help you create a plan that sets you up for success:
Formalize your plan . The sooner you create and formalize a detailed succession management plan, the better. Make sure your succession planning process focuses on all key stages. That means not just identifying the roles and skills you need for your future leaders, but also implementing individual development plans to get your workforce where they need to be.
Make sure your succession planning in HR plan is dynamic . Succession planning is all about change management. Be prepared to adapt to change by constantly updating your plan.
Collect regular 360-degree feedback . This will help you keep track of your employees' interests, skills, performance, strengths, weaknesses, and opportunities.
Promote open communication . This will help you build trust and set clear expectations.
Consider your entire workforce . Don't just focus on your managers. Your leaders of the future might be hiding in lower-level positions. Look for potential, not existing skills.
Succession Planning Template
One of the most valuable tools you can use for this strategy is a succession planning template. The right template will help you define key roles within your company and identify suitable replacements. Make sure you include a template in your HR audit checklist (check out this HR audit checklist template if you don't already have one!)
Here are a few examples of the information you can collect with a succession plan template:
Current key employees and potential replacements
Key skills and experience that each position requires
Candidate training and/or experience level
The time it would take to onboard a candidate for an existing position
An overview of upcoming vacancies (for example, key employees that are due to retire)
Succession Planning Tools
In order to create and manage an effective business succession planning strategy, you need to use the right succession planning tools. These are the tools that will help you identify which candidates could potentially be future leaders at your organization. They also help you identify potential succession gaps and map the right candidates to the right positions.
Ideally, you should be using a range of tools to help you get a full picture. Here are a few examples of succession planning assessment tools that will help you with this:
Personality assessment tools : to help you get a comprehensive picture of your existing culture (e.g. tools for tracking motivation levels)
Behavioral assessment tools : to help you identify and analyze employee leadership skills and assess how they behave at work (e.g. situational judgment tests)
Cognitive assessment tools : to evaluate critical thinking and reasoning skills related to performance (e.g. a cognitive aptitude test)
360-degree feedback : to gather valuable input from employees and their peers in order to understand their readiness to take on future roles (included in most performance management software solutions)
Succession Planning Software
Finally, once you have designed and implemented your business succession plan, you need to regularly monitor progress. This will help you determine if your plan is working and if potential candidates are on track to reach their succession goals.
And this is where succession planning software can help.
Succession planning software isn't as daunting as it sounds. In fact, most HRIS systems can provide you with the data you need.
The first thing you need is access to key metrics and KPIs . This includes turnover rates, retention rates, cost-per-hire, time-per-hire, and the rate of planned positions being filled. You also need to evaluate performance metrics to determine if business succession planning candidates that have taken on their new role were ready for it.
Did they achieve the training and experience they needed during the development phase in order to take on their new leadership role? If not, what could you have done better?
By analyzing the right data, you can determine what areas of your business succession planning strategy you need to work on in order to continuously improve the quality of your succession candidates. And by using the right HR software and performance management software you can easily identify talent gaps, make comparisons between employees, and simplify the succession management process.
Related posts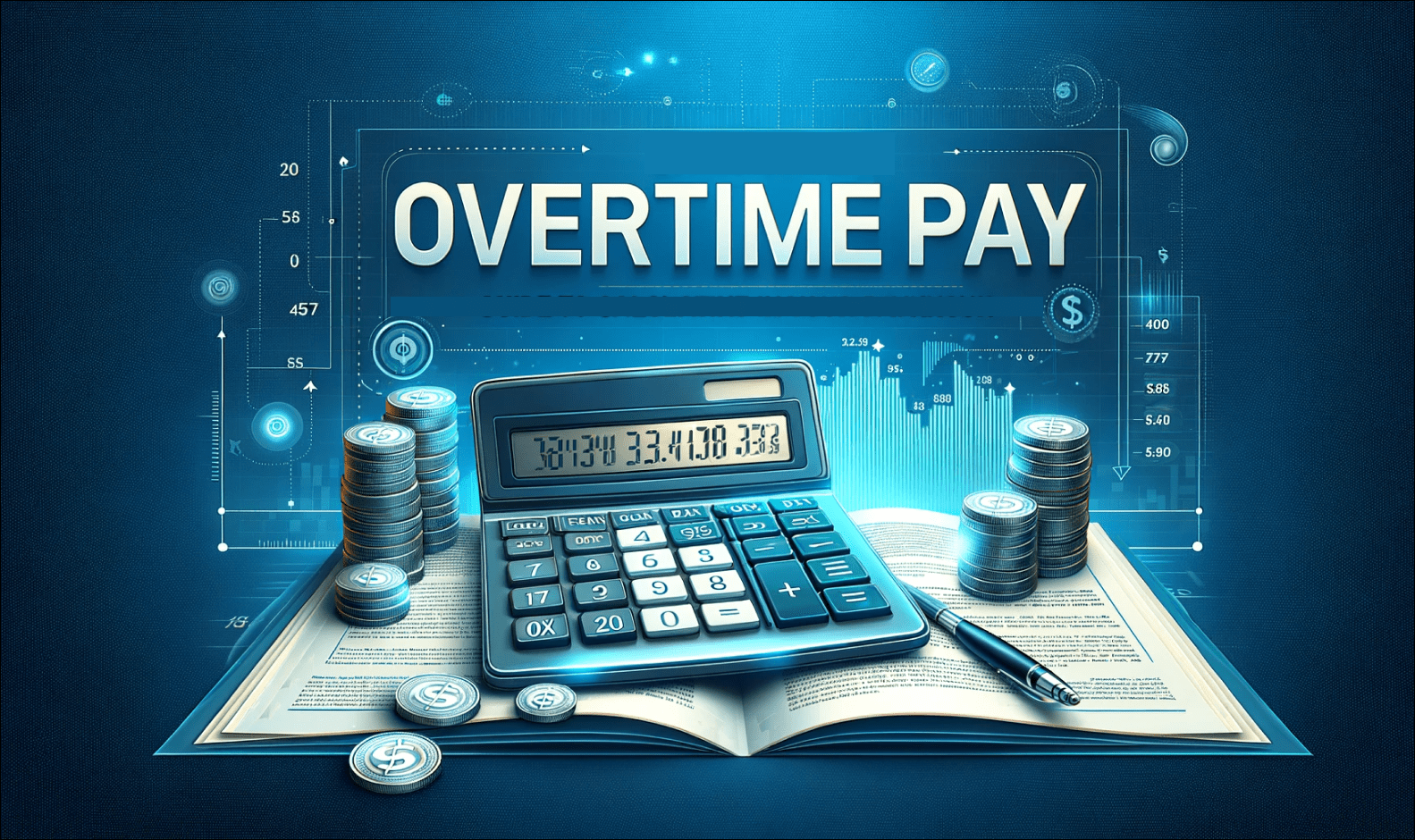 Calculator For Overtime Pay: A Guide to Calculating Overpay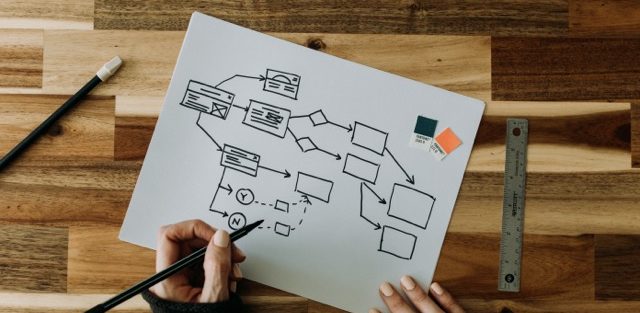 Scale your business with HR tech in 2024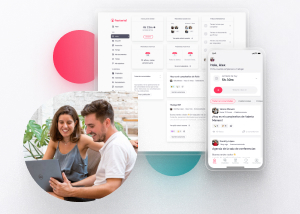 Your people-first HR software
Book a demo call of Factorial to find out how HR Software can speed up your HR processes.
Book a demo
Search Search Please fill out this field.
Business Leaders
How to Create a Business Succession Plan
For many small business owners, maintaining positive cash flow and a stable balance sheet can be an ongoing battle that consumes virtually all of their time. Even retirement often seems like a distant speck on the horizon, let alone plans to hand over the business. However, establishing a sound business succession plan is beneficial for most business owners and can be absolutely necessary for some.
For business owners that are at or near retirement, the issue of succession cannot be ignored. In this article, we will take you through the steps you'll want to take to create a successful succession plan.
Picking a Successor Isn't Easy
Many factors determine whether a succession plan is necessary, and sometimes the logical and easy choice will be to sell the business lock, stock, and barrel simply. However, many owners prefer the thought of their businesses continuing on even after they're gone.
Choosing a successor can be as easy as appointing a family member or assistant to take the owner's place. However, there may be several partners or family members from which the owner will have to choose — each with a number of strengths and weaknesses to be considered. In this case, a lasting resentment by those who were not chosen may happen, regardless of what choice is ultimately made. Partners who do not need or want a successor may simply sell their portion of the business to the other partners of the business in a buy-sell agreement .
How Much Is the Business Worth?
When business owners decide to cash-out (or if death makes the decision for them), a set dollar value for the business needs to be determined, or at least the exiting share of it. This can be done either through an appraisal by a certified public accountant (CPA) or by an arbitrary agreement between all partners involved. If the portion of the company consists solely of shares of publicly-traded stock, then the valuation of the owner's interest will be determined by the stock's current market value.
Life Insurance: The Standard Transfer Vehicle
Once a set dollar value has been determined, life insurance is purchased on all partners in the business. In the event that a partner passes on before ending his relationship with their partners, the death benefit proceeds will then be used to buy out the deceased partner's share of the business and distribute it equally among the remaining partners.
There are two basic arrangements used for this. They are known as "cross-purchase agreements" and "entity-purchase agreements." While both ultimately serve the same purpose, they are used in different situations.
Cross-Purchase Agreements
These agreements are structured so that each partner buys and owns a policy on each of the other partners in the business. Each partner functions as both owner and beneficiary on the same policy, with each other partner being the insured. Therefore, when one partner dies, the face value of each policy on the deceased partner is paid out to the remaining partners, who will then use the policy proceeds to buy the deceased partner's share of the business at a previously agreed-upon price.
As an example, imagine that there are three partners who each own equal shares of a business worth $3 million, so each partner's share is valued at $1 million. The partners want to ensure that the business is passed on smoothly if one of them dies, so they enter into a cross-purchase agreement. The agreement requires that each partner take out a $500,000 policy on each of the other two partners. This way, when one of the partners dies, the other two partners will each be paid $500,000, which they must use to buy out the deceased partner's share of the business.
Entity-Purchase Agreements
The obvious limitation here is that, for a business with a large number of partners (five to ten partners or more), it becomes impractical for each partner to maintain separate policies on each of the others. There can also be substantial inequity between partners in terms of underwriting and, as a result, the cost of each policy.
There can even be problems when there are only two partners. Let's say one partner is 35 years old, and the other is 60 years old — there will be a huge disparity between the respective costs of the policies. In this instance, an entity-purchase agreement is often used instead.
The entity-purchase arrangement is much less complicated. In this type of agreement, the business itself purchases a single policy on each partner and becomes both the policy owner and beneficiary. Upon the death of any partner or owner, the business will use the policy proceeds to purchase the deceased person's share of the business accordingly. The cost of each policy is generally deductible for the business, and the business also "eats" all costs and underwrites the equity between partners.
3 Reasons to Have a Business Succession Plan
Creating and implementing a sound succession plan will provide several benefits to owners and partners:
It ensures an agreeable price for a partner's share of the business and eliminates the need for valuation upon death because the insured agreed to the price beforehand.
The policy benefits will be immediately available to pay for the deceased's share of the business, with no liquidity or time constraints. This effectively prevents the possibility of an external takeover due to cash flow problems or the need to sell the business or other assets to cover the cost of the deceased's interest.
A succession plan can greatly help in establishing a timely settlement of the deceased's estate .
The Bottom Line
Proper business succession planning requires careful preparation. Business owners seeking a smooth and equitable transition of their interests should seek a competent, experienced advisor to assist them in this business decision.
American Bar Association. " Forms of Stock Purchase Agreements ," Page 1.
Terms of Service
Editorial Policy
Privacy Policy
Your Privacy Choices
By clicking "Accept All Cookies", you agree to the storing of cookies on your device to enhance site navigation, analyze site usage, and assist in our marketing efforts.
University of Washington Human Resources
Professional & organizational development, succession planning.
Succession planning is the process of identifying the critical positions within your organization and developing action plans for individuals to assume those positions. Taking a holistic view of current and future goals, this type of preparation ensures that you have the right people in the right jobs today and in the years to come.
In the long term, succession planning strengthens the overall capability of the organization by:
Identifying critical positions and highlighting potential vacancies;
Selecting key competencies and skills necessary for business continuity;
Focusing development of individuals to meet future business needs.
A succession plan identifies future staffing needs and the people with the skills and potential to perform in these future roles. Professional & Organizational Development's Succession Planning Toolkit will help guide you, though we strongly suggest you involve your assigned HR consultant and/or HR administrator in this process as well.
We've broken succession planning down into three phases with clear steps, and the Succession Planning Toolkit (PDF) comprises a series of worksheets that move you through the succession planning process. Within this document, you'll find templates and tips for:
Ensuring succession planning is closely tied to business strategy and goals;
Understanding the importance of engaging executive and senior leaders in the process;
Clearly defining the development of key talent; and
Ensuring staff understand their role in the process and know what is expected of them.
Assessment phase
Step 1: Identify significant business challenges in the next 1–5 years.
Step 2: Identify critical positions that will be needed to support business continuity.
Step 3: Identify competencies, skills, and institutional knowledge that are critical success factors.
Evaluation phase
Step 4: Consider high potential employees.
Step 5: Select the competencies individuals will need to be successful in positions and to meet identified business challenges.
Development phase
Step 6: Capture the knowledge that individuals possess before departing the organization.
Step 7: Develop a pool of talent to step into critical positions through targeted career development strategies.
Access and print the entire Succession Planning Toolkit (PDF) .
Business succession plans
5 types of succession plans.
A successful business succession plan outlines who, how and when your business will pass to another person or company when you retire, are disabled, or pass away. Most plans involve a buy-sell agreement, secured with life insurance or a loan. The five most common types of business succession plans are:
1. Selling your business to a co-owner
If the business was founded with just two partners, the surviving partner could agree to purchase the other's interest if one owner retires, dies, or becomes disabled.
2. Passing your business on to an heir
Popular with business owners who have children or family members who work in the organization, this type of agreement needs proper planning, so as not to stir up family conflict.
3. Selling your business to a key employee
Choosing a key employee to take over can help you ensure that your business will be run by someone who is experienced, respected by your staff, and knows the essential procedures and relationships.
4. Selling your business to an outside party
Depending on the type of business you have, if there isn't an obvious successor, you may look to the community to sell your company – perhaps to a local entrepreneur or a competitor.
5. Selling your shares back to the company
If your company has multiple owners, establishing an "entity purchase" or "stock redemption" plan will enable the surviving owners to keep control of the business by purchasing the shares of the owner who retires, passes away or becomes disabled.
In all these cases, life insurance can be used effectively to ensure that funds are available when it's time for the business to pass from one owner to another.
Why Equitable?
Expertise in a complex business area.
With Equitable, you have access to professionals who understand the needs of small business owners and can help you put a plan in place to ensure that your business passes to the successor of your choice.
Financial strength to fulfill our promises
Equitable Financial Life Insurance Company and Equitable Financial Life Insurance Company of America, premiere providers of life insurance and annuity products, have been helping individuals reach their most important goals.
Wide range of products to fit your needs
Equitable has a range of permanent life insurance products and riders that can be utilized to tailor your buy sell agreement or fulfill your business succession needs.
Want to find out more? Call 844-4-BIZINFO (844-424-9463) to schedule a time to work together on customizing a strategy to meet your specific needs.
All group insurance products are issued either by Equitable Financial Life Insurance Company or Equitable Financial Life Insurance Company of America, which have sole responsibility for their insurance and claims-paying obligations. Some products are not available in all states.
Equitable and its affiliates do not provide legal or tax advice, clients should rely on their own advisors on these matters. Life insurance products are issued by Equitable Financial Life Insurance Company (Equitable Financial) or Equitable Financial Life Insurance Company of America (Equitable America) and are distributed by Equitable Network, LLC and Equitable Distributors, LLC.
Welcome to Equitable
Please replace any bookmarks with www.equitable.com. If you have an account with us, your user ID and password will not change.