Schools Near You
Find out what school district you are in and what school you are zoned for by exploring our school boundary maps. Note: School map boundaries may have changed for the current school year so please contact your school district to verify school assignment for your child.
See What School District You Are In
A student's base schools are based on the residence of the student. Enter the street number and a few characters of the street name in the search box below. When you see your address in the list, click it to view the assigned base schools.
Follow on Twitter
Like on Facebook
Find Base School Assignment by Address
A student's base schools are based on the residence of the student. Please enter the street number and a few characters of the street name in the box below. When you see your address in the list, click it to view the assigned base schools.
Center School
Nathan Hale
Interagency
Middle College
Rainier Beach
Chief Sealth International
Seattle World School
Skills Center
Alan T. Sugiyama
West Seattle
Jane Addams
Denny International
Robert Eagle Staff
Hamilton International
Mercer International
Catharine Blaine
Louisa Boren STEM
Broadview-Thomson
Cascade Parent Partnership
Licton Springs
South Shore
Arbor Heights
James Baldwin
Beacon Hill International
Concord International
Dearborn Park International
Fairmount Park
Bailey Gatzert
Genesee Hill
Graham Hill
Highland Park
Martin Luther King, Jr.
Laurelhurst
Loyal Heights
Thurgood Marshall
McDonald International
North Beach
Olympic Hills
Olympic View
Rainier View
Rising Star
John Rogers
John Stanford International
Thornton Creek
West Woodland
Seattle Public Schools
School Assignment
School Choice and Open Enrollment
School Types and Terminology
Service and Option Schools
Service and Program Locations
Find Your School
Address lookup tool, attendance area maps.
Welcome! Seattle Public Schools offers award-winning neighborhood schools and outstanding option schools. We have a deep commitment to every student's journey to ensure that each one will graduate ready for college, career and life.
Seattle Public Schools assigns students based on the address where their primary residence is located. Click the Address Lookup tool below to see which school your student would be assigned to according to your address.
How to Use the Address Lookup Tool
Click the Address Lookup button below.
Type your address in the search box.
Check the "Attendance Area School" associated with your address on the right side of the window. Option schools will only show if your address is within the geo-zone of those option schools.
Click on schools applicable to your student's grade level for more information.
You can learn more about our small high schools with continuous enrollment.
Please visit our Enrollment Planning webpage for Attendance Area Maps.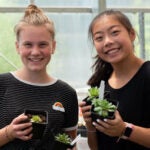 Students may apply for assignment to a different school or program.
Contact the Admissions Center.
School Year Calendar
School Directory
Program Placement
Attend a School Board Meeting
See Job Opportunities
Learn How to Become a Volunteer
Find SPS Policies and Procedures
Enroll a Child for School
See School Year Dates
Contact Someone to Resolve a Concern
Change My Address
Annabel C. Perry PK - 8
Apollo Middle
Atlantic Technical High School
Atlantic Technical College
Atlantic West Elementary
Attucks Middle
Bair Middle
Banyan Elementary
Bayview Elementary
Beachside Montessori Village
Bennett Elementary
Bethune Elementary
Blanche Ely High
Boulevard Heights Elementary
Boyd H. Anderson High School
Bright Horizons Center
Broadview Elementary
Broward Community Schools
Broward Estates Elementary
Broward Virtual School
C. Robert Markham Elementary
Castle Hill Elementary
Central Park Elementary
Challenger Elementary Home Page
Chapel Trail Elementary
Charles Drew Elementary
Charles W. Flanagan HS
Coconut Creek Elementary
Coconut Creek High
Coconut Palm Elementary
Colbert Museum Magnet
College Academy at Broward College
Collins Elementary
Cooper City Elementary
Cooper City High School
Coral Cove Elementary
Coral Glades High
Coral Park Elementary
Coral Springs High
Coral Springs Middle
Coral Springs Elementary
Country Hills Elementary
Country Isles Elementary
Cresthaven Elementary
Croissant Park Elementary
Cross Creek
Crystal Lake Middle
Cypress Bay High
Cypress Elementary
Cypress Run Education Center
Dania Elementary
Dave Thomas Education Center
Davie Elementary
Deerfield Beach Elementary
Deerfield Beach High
Deerfield Beach Middle
Deerfield Park Elementary
Dillard Elementary
Dillard 6 - 12
Discovery Elementary
Dolphin Bay Elementary
Dr. Martin Luther King, Jr. Montessori Academy
Driftwood Elementary
Driftwood Middle
Eagle Point Elementary
Eagle Ridge Elementary
Embassy Creek Elementary
Endeavour Primary Learning Center
Everglades Elementary
Everglades High
Fairway Elementary
Falcon Cove Middle
Flamingo Elementary
Floranada Elementary
Forest Glen Middle
Forest Hills Elementary
Fort Lauderdale High
Fox Trail Elementary
Gator Run Elementary
Glades Middle
Griffin Elementary
Gulfstream Academy K-8 of Hallandale Beach
Hallandale Magnet High
Harbordale Elementary
Hawkes Bluff Elementary
Henry D. Perry Education Center
Heron Heights Elementary
Hollywood Central Elementary
Hollywood Hills Elementary
Hollywood Hills High
Hollywood Park Elementary
Horizon Elementary
Hunt Elementary
Indian Ridge Middle School
Indian Trace Elementary
Lake Forest Elementary
Lakeside Elementary
Lanier-James Education Center
Larkdale Elementary
Lauderdale Lakes Middle
Lauderhill 6 - 12
Lauderhill Paul Turner Elementary
Liberty Elementary
Lloyd Estates Elementary
Lyons Creek Middle
Manatee Bay Elementary
Maplewood Elementary
Margate Elementary
Margate Middle
McArthur High
McFatter Technical College
William T. McFatter Technical High
McNab Elementary
McNicol Middle Magnet
Meadowbrook Elementary
Millennium 6-12 Collegiate Academy
Miramar Elementary
Miramar High
Mirror Lake Elementary
Monarch High
Morrow Elementary
New Renaissance Middle
New River Middle
Nob Hill Elementary
Norcrest Elementary
North Andrews Gardens Elementary School of the Arts
North Fork Elementary
North Lauderdale Elementary
North Side Elementary
Northeast High
Nova Blanche Forman Elementary
Nova Eisenhower Elementary
Nova Middle
Oakland Park Elementary
Oakridge Elementary
Olsen Middle School
Orange Brook Elementary
Oriole Elementary
Palm Cove Elementary
Palmview Elementary
Panther Run Elementary
Park Lakes Elementary
Park Ridge Elementary
Park Springs Elementary
Park Trails Elementary
Parkside Elementary
Parkway Middle
Pasadena Lakes Elementary
Pembroke Lakes Elementary
Pembroke Pines Elementary
Peters Elementary
Pine Ridge Education Center
Pines Lakes Elementary
Pines Middle
Pinewood Elementary
Pioneer Middle
Piper High School
Plantation Elementary
Plantation High
Plantation Middle
Plantation Park Elementary
Pompano Beach Elementary
Pompano Beach High
Pompano Beach Middle
Quiet Waters Elementary
Ramblewood Elementary
Ramblewood Middle School
James S. Rickards Middle
Riverglades Elementary
Riverland Elementary
Riverside Elementary
Rock Island Elementary
Royal Palm STEM Museum Magnet
Sanders Park Elementary Magnet
Sandpiper Elementary
Sawgrass Elementary
Sawgrass Springs Middle
Sea Castle Elementary
Seagull Alternative High School
Seminole Middle
Sheridan Hills Elementary
Sheridan Park Elementary School
Sheridan Technical College
Sheridan Technical High
Silver Lakes Elementary
Silver Lakes Middle
Silver Palms Elementary
Silver Ridge Elementary
Silver Shores Elementary School
Silver Trail Middle
South Broward High
South Plantation High
Stephen Foster Elementary
Stirling Elementary School
Marjory Stoneman Douglas High
Stranahan High School
Sunland Park Academy
Sunrise Middle
Sunset Lakes Elementary School
Sunshine Elementary
Tamarac Elementary
Taravella High
Tedder Elementary
Tequesta Trace Middle
The Quest Center
Thurgood Marshall Elementary
Tradewinds Elementary
Tropical Elementary
Village Elementary
Virginia Shuman Young Montessori
Walker Elementary
Walter C. Young Middle
Watkins Elementary
Welleby Elementary
West Broward High
West Hollywood Elementary
Westchester Elementary
Western High
Westglades Middle School
Westpine Middle
Westwood Heights Elementary
Whiddon-Rogers Education Center
Whispering Pines School
William Dandy Middle
Wilton Manors Elementary
Wingate Oaks Center
Winston Park Elementary
Bond Oversight Committee
Euphoria to Buzzworthy Training Site
Gulfstream Early Learning Center

Popular Topics
Back To School Online Forms
Superintendent
The Code Book for Student Conduct
Get Involved
District Department Directory
Meet The Board
Anonymous Tips
Food and Nutrition Information
SMART Futures
Public Records Request
School Resources
Find my school.
Important Phone Numbers
Online Meal Payments
Online School Payments
School Choice
School Grades
Single Sign On
Transportation
Virtual Counselor
Ready for You!
This is Another Link
Broward County Public Schools
Demographics & Enrollment Planning
Page navigation.
Boundary Process
Maps and Data
Staff Directory
Students are assigned schools based on their primary residential address. Students may apply for other school choice options during application windows. For more information visit the School Choice website: browardschools.com/schoolchoice .
For assistance with addresses not found in the Find My School app, please email the complete address to: [email protected] .
Please include a suffix when searching numeric street names (for example: 1st, 2nd, 3rd, 4th).
QUICK LINKS
School Boundary Maps
Planning Tool for School Enrollment / Capacity
Student Enrollment Counts
Five Year Enrollment Projections Memo & Reports
Questions or Feedback? |
Web Community Manager Privacy Policy (Updated) |
Find Your School is currently unavailable. Planning and Demographics department is looking into the issue. Your patience is appreciated.
Copyright © 2007 Greenville County Schools Copyright Policy | Privacy Policy
A. G. Wright Middle
Anne E. Moncure Elementary
Anthony Burns Elementary
Brooke Point High School
Colonial Forge High School
Conway Elementary
Dixon-Smith Middle
Early Childhood Education Centers: North Star & Rising Star
Edward E. Drew Middle
Falmouth Elementary
Ferry Farm Elementary
Garrisonville Elementary
Grafton Village Elementary
H. H. Poole Middle
Hampton Oaks Elementary
Hartwood Elementary
Kate Waller Barrett Elementary
Margaret Brent Elementary
Mountain View High School
North Stafford High
Park Ridge Elementary
Rockhill Elementary
Rocky Run Elementary
Rodney E. Thompson Middle
Shirley C. Heim Middle
Stafford Elementary
Stafford High
Stafford Middle
T. Benton Gayle Middle
Widewater Elementary
Winding Creek Elementary
Stafford County Public Schools
Inspire. Empower. Excel.
Facilities & Maintenance
Page navigation.
Staff Directory
Custodial Program
Energy Conservation Program
Indoor Air Quality Program
Recycling Program
Snow & Ice Control Program
Stormwater Management
Water Testing Results
Assessments
Construction
Elementary School 18
High School 6
High School 6 Vision
Community Use of Facilities
Educational Specifications
Enrollment Accommodation Plan
Facility Condition Assessments
Facility Design Standards
Land Acquisition
Maps and Reports
Redistricting
Find Your School
New User Experience!
This website allows users to identify the elementary, middle, and high schools that are assigned to serve a specific address. Simply enter your street number and name into the search box and select your address from the drop down or hit the enter key to find your assigned schools. Please note that school boundaries are subject to change, and the schools currently assigned to your address can change in the future. Please note: parents of students in low incidence programs will be contacted by the Administrative Designee regarding program placement for the upcoming school year.
Please contact us if you have any questions.
Questions or Feedback? |
Web Community Manager Privacy Policy (Updated) |
Careers News Centre Staff QuickLinks
[ cbe logo ]
Find a School
School Directory
General Transportation
Specialized Transportation
Calgary Transit
School Walk Zones
Safety & Conduct
My 1st Ride Program
Calgary Transit Orientations
Using Transportation in Cold Weather
Transportation Family Checklist
Events, Sessions & Open Houses
Criteria for School Capital Planning Priorities
Naming the New Schools
Questions & Answers
School Maintenance
Three Year System Student Accommodation Plan
Planning Frequently Asked Questions
Before & After School Care
Kindergarten
Middle Years
Summer School
Awards & Scholarships
International Opportunities
Knowledge & Employability
Career & Techn​ology Studies (CTS)
Information Sessions
Adult Education
Lunch Supervision Terms and Conditions / Cancellation and Refund Policy
Early French Immersion Program (K-12)
Late French Immersion Program (7-12)
Spanish Bilingual Program (K-12)
Chinese (Mandarin) Bilingual Program (K-9)
German Bilingual Program (K-6)
Intensive French
Language Credentialing
Language and Culture Courses
Arts-Centred Learning Program
Science Program
Indigenous Education Focus
Traditional Learning Centre (TLC)
Alternative High School
CBE Home Education
Jack James High School
Online Learning
Pregnant and Parenting Teens
Advanced Placement (AP)
International Baccalaureate Programme (IB)
Off-Site Activities
Cultural and Linguistic Support
English Language Learners (ELL)
Blind & Visually Impaired
Complex Learning, Social Emotional and Medical Needs
Deaf & Hard of Hearing (DHH)
Learning Disabilities
Mental Health and Wellness
Interpretation Services
Psychological Services
Speech and Language Services
Reconnect with Learning (Encore CBE)
Indigenous Education (K-12)
Digital Citizenship
Bring Your Own Device
Inclusive Learning Technologies
CBE Wireless
CBE Minecraft Design Challenge
New Student Registration
Alternative Programs
New School Under Construction
What Is Lottery
Lottery Process
Schools With A Program In Lottery
Overflow Schools
Central Fee Waiver
Flexible Payment Options
Find My School Fees
Fee Information Questions and Answers
Fees, Sales and Services Terms and Conditions
School Fees Overview
Records & Transcripts
Forms You Need
Back to School
Instructional Calendar
Unique Setting
Dates of Significance
Education Plan
Logo & Brand Guidelines
Who to Contact
CBE Directory
Website Feedback
Concerns & Complaints
Learn More About Our Trustees
Board Meetings
Board Meetings Agendas, Reports & Minutes
Connecting with my Trustee and the Board
Continued Investment in Public Education
Immediate Need for Learning Spaces
Previous Advocacy Efforts
Superintendents' Team
Area Offices
Schools by Area
Results Policies
Governance Policies
Administrative Regulations
Freedom of Information and Protection of Privacy (FOIP)
Canada's Anti-Spam Legislation (CASL)
Education Act
Cannabis and the CBE
Flags at CBE Schools and Buildings
Operating Budget
Dollars & Sense with CFO Brad Grundy
Expense Reports
Compensation Disclosure
Government Finance and Governance Review
Budget & Financial Information Archive
General Health Measures
Physical Activity
Positive Mental Health
Roles in Supporting Student Mental Health
Immunizations
Child & Youth Well-Being Family & Caregiver Series
Bullying Prevention
Creating Safe & Caring Environments for all 2SLGBTQ+ Youth
Student Discipline
Anti-Racism & Equity
Fine Arts Council (FAC)
Acknowledging the Land
Sustainability
Past Community Engagement Initiatives
Welcome to CBE Connections
November News
December News
Happy New Year
Welcome to the Second Half of the School Year!
March - Springing Forward
Spring Has Sprung!
Get Ready: Provincial Election, Scholarships & PATs
School's (Almost) Out for Summer!
Welcome to the 2023-24 School Year!
Happy Fall!
Fall Back Into Learning
Parent Societies & Associations
Campus Calgary Open Minds
Partnerships
Artists in Schools
Request to Share Information with Schools
Research Expectations
Research Application Process
Quick Launch
Find a School Currently selected
Busing & Transportation
Building & Modernizing Schools
Managing Space For Students
Renting CBE Space
Help | Search by Address
How to search by address.
Designated School
Every CBE student is assigned to a school based on their home address and their program needs. Please be aware your designated school may not be the closest school to your address. To confirm attendance areas, program locations or for more information about your designated school call the Public Information Line at 403-817-7955 .  
Too Many Results?
School Calendars
Program Options
New Schools
get started
K-9 Registration
High School Registration
Fees & Waivers
Important Forms
parents & students
School Councils
Student Technology Support
Student Records & Transcripts
Subscribe to CBE News & Alerts
get in touch
Main Office | Education Centre
Address | 1221-8 Street SW
Calgary, AB T2R 0L4
CBE | 403-817-4000