Thank you for visiting nature.com. You are using a browser version with limited support for CSS. To obtain the best experience, we recommend you use a more up to date browser (or turn off compatibility mode in Internet Explorer). In the meantime, to ensure continued support, we are displaying the site without styles and JavaScript.
Communication articles from across Nature Portfolio
Latest research and reviews.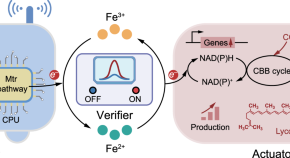 Redox signaling-driven modulation of microbial biosynthesis and biocatalysis
Microbial communication has significant implications for industrial applications, but constructing communication systems which support coordinated behaviors is challenging. Here, the authors report an electron transfer triggered redox communication network and demonstrate its ability to coordinate microbial metabolism.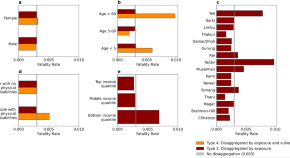 The importance of accounting for equity in disaster risk models
Valuable information on the disproportionate impacts of natural hazards on vulnerable populations is only captured when equity is considered in disaster risk models, according to an evaluation of common disaster risk assessments approaches
Robert Soden
David Lallemant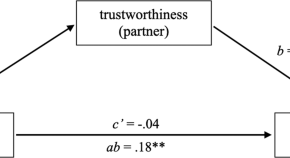 Deception is associated with reduced social connection
Untrustworthy conversation partners, people randomly assigned to lie in a conversation, and people who deceive more in their everyday lives report decreased social connection relative to honest actors.
Samantha Sprigings
Cameo J. V. Brown
Leanne ten Brinke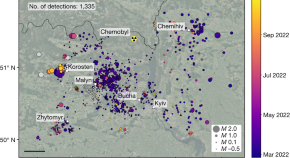 Identifying attacks in the Russia–Ukraine conflict using seismic array data
Analysis of seismic waves caused by explosions in northern Ukraine recorded by a local network in 2022 demonstrated the ability to automatically identify individual attacks during the Russia–Ukraine conflict in close to real time.
Ben D. E. Dando
Bettina P. Goertz-Allmann
Alexander Liashchuk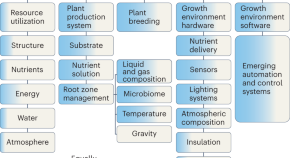 Space controlled environment agriculture offers pathways to improve the sustainability of controlled environmental agriculture on Earth
Terrestrial controlled environment agriculture (CEA) will have an increasingly important role in food production. By comparing the technical similarities between space controlled environment agriculture (SpaCEA) and CEA systems, the authors argue that the development of SpaCEA provides a proportionate approach to addressing the technical, environmental and economic challenges of conventional CEA design.
Harry C. Wright
Luke Fountain
Duncan D. Cameron
How Australian environmental non-governmental organisations frame and enact climate justice
Robyn E. Gulliver
Astrid Vachette
Sarah Boddington
News and Comment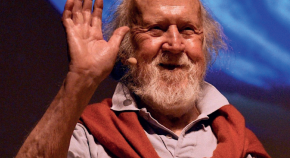 Hubert Reeves (1932–2023)
Hubert Reeves, a most renowned astrophysicist for both his scientific accomplishments and outstanding outreach efforts, passed away on 13 October 2023.
Adjust the format of papers to improve description by AI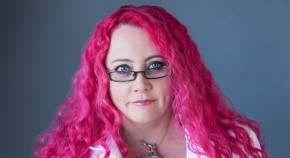 Microbiologist who was harassed during COVID pandemic sues university
At the heart of a New Zealand court case is the extent to which talking to the public constitutes an academic's duty to society.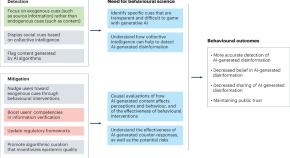 Research can help to tackle AI-generated disinformation
Generative artificial intelligence (AI) tools have made it easy to create realistic disinformation that is hard to detect by humans and may undermine public trust. Some approaches used for assessing the reliability of online information may no longer work in the AI age. We offer suggestions for how research can help to tackle the threats of AI-generated disinformation.
Stefan Feuerriegel
Renée DiResta
Nicolas Pröllochs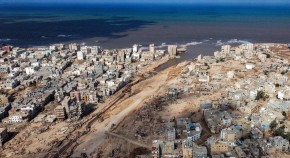 Disaster early-warning systems can succeed — but collective action is needed
From floods to wildfires, and tsunamis to volcanic eruptions, early-warning systems can stop natural hazards becoming human disasters. But more joined-up thinking is urgently needed.
Andrew C. Tupper
Carina J.  Fearnley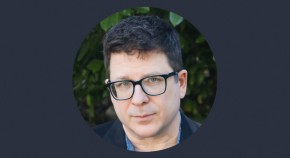 The new Twitter is changing rapidly — study it before it's too late
Social-media researchers overemphasized the platform now called X for years. But now, as it rapidly changes into something new and frightening, we risk paying too little attention.
Quick links
Explore articles by subject
Guide to authors
Editorial policies

communication system Recently Published Documents
Total documents.
Latest Documents
Most Cited Documents
Contributed Authors
Related Sources
Related Keywords
A Performance-Based Comparative Encryption and Decryption Technique for Image and Video for Mobile Computing
When data exchange advances through the electronic system, the need for information security has become a must. Protection of images and videos is important in today's visual communication system. Confidential image / video data must be shielded from unauthorized uses. Detecting and identifying unauthorized users is a challenging task. Various researchers have suggested different techniques for securing the transfer of images. In this research, the comparative study of these current technologies also addressed the types of images / videos and the different techniques of image / video processing with the steps used to process the image or video. This research classifies the two types of Encryption Algorithm, Symmetric and Encryption Algorithm, and provides a comparative analysis of its types, such as AES, MAES, RSA, DES, 3DES and BLOWFISH.
A PERFORMANCE BASED COMPARATIVE ENCRYPTION AND DECRYPTION TECHNIQUE FOR IMAGE AND VIDEO FOR MOBILE COMPUTING
Optimization of information and communication system of local government, an infrastructure-less emergency communication system: a blockchain-based framework, four dimensional hyperchaotic communication system based on dynamic feedback synchronization technique for image encryption systems.
<span>This paper presents the design and simulation of a hyperchaotic communication system based on four dimensions (4D) Lorenz generator. The synchronization technique that used between the master/transmitter and the slave/receiver is based on dynamic feedback modulation technique (DFM). The mismatch error between the master dynamics and slave dynamics are calculated continuously to maintain the sync process. The information signal (binary image) is masked (encrypted) by the hyperchaotic sample x of Lorenz generator. The design and simulation of the overall system are carried out using MATLAB Simulink software. The simulation results prove that the system is suitable for securing the plain-data, in particular the image data with a size of 128×128 pixels within 0.1 second required for encryption, and decryption in the presence of the channel noise. The decryption results for gray and colored images show that the system can accurately decipher the ciphered image, but with low level distortion in the image pixels due to the channel noise. These results make the proposed cryptosystem suitable for real time secure communications.</span>
Application scheme and performance analysis of free space optical communication technology in INMARSAT
Abstract In this study, we propose an application scheme of free space optical communication technology in INMARSAT, and propose a 1.12 Tbit/s coherent free-space optical (FSO) communication system based on wavelength division multiplexing (WDM) and polarization-multiplexing quadrature phase shift keying (PM-QPSK) modulation technology. Based on optisystem software platform, the spectrum, bit error rate (BER), received power, error vector magnitude (EVM), and receiver sensitivity of the edge and middle channels of the system are analyzed. The simulation results show that the transmission rate and channel capacity of INMARSAT communication system are greatly improved by selecting the channel spacing and transmission environment reasonably.
Development of a Manually Operated Communication System (MOCS) for patients in intensive care units
Investigating the performance of a vehicular communication system based on visible light communication (vlc), lifi communication system using keypad.
Over the years, the overdependence on Wireless Fidelity (Wi-Fi) for data transmission necessitated the need for an alternate and more reliable means of communication, hence, Light Fidelity (Li-Fi). It involves the use of Light Emitting Diode to transmit data by blinking (i.e. switching them on and off) at a speed not noticeable to the eye. This paper proposed the development of the Li-Fi system using off the shelf electronic components. This would make the system an indispensable means of communication in the nearest future. This data transmission system is different from those in existence because expensive components were not in the design, invariably reducing the overall cost of the implementation. Keywords: Light Fidelity (Li-Fi), Wireless Fidelity (Wi-Fi) Optical communication, Telecommunication
On the Security of LEO Satellite Communication Systems: Vulnerabilities, Countermeasures, and Future Trends
<div>In view of the development status of the security of LEO satellite communication system, a comprehensive review, induction, and summary is carried out.<br></div>
Export Citation Format
Share document.
Search Menu
Advance Articles
Author Guidelines
Submission Site
Open Access
About Journal of Communication
About International Communication Association
Editorial Board
Advertising and Corporate Services
Journals Career Network
Self-Archiving Policy
Journals on Oxford Academic
Books on Oxford Academic
Editors-in-Chief
David R. Ewoldsen Natascha Just Chul-joo "CJ" Lee Keren Tenenboim-Weinblatt
Editorial board
About Journal of Communication
The Journal of Communication (JOC) is the flagship journal of the International Communication Association and an essential publication for all communication specialists and policy makers.
Virtual Issues
The latest virtual issue, "Homage to Dr. George Gerbner and Cultivation," is available now. Access the issue.
Explore previous issues
Highly cited articles
A selection of highly cited articles from recent years has been made free to read online.
Access articles
Email Alerts
Stay up to date on the latest communications research with content alerts delivered to your email.
Publish your paper
Submit your paper to Journal of Communication .
Call for Papers
Time in communication research and theories.
Journal of Communication is accepting submissions to a forthcoming special issue themed on "Time in Communication Research and Theories".
The deadline for extended abstracts submissions is: March 15, 2024
Submit your paper
Qualitative Theorizing and Methodological Advancements
Journal of Communication is accepting submissions to a forthcoming special issue themed on Qualitative Theorizing and Methodological Advancements.
Deadline for submissions is July 15, 2024
Find out more and submit your paper
Latest articles
Latest tweets, international communication association, connect with ica.
Stay up to date with the latest news and content from ICA:
Twitter: @icahdq
Facebook: International Communication Association
Become an ICA Member
Join your peers, over 4,000 members globally, in seeking excellence in the communication field. Become a part of the ICA community today!
ICA Conferences
ICA holds a large annual conference and smaller regional conferences throughout the year.
Related Titles
Recommend to your Library
Affiliations
Online ISSN 1460-2466
Print ISSN 0021-9916
Copyright © 2023 International Communication Association
About Oxford Academic
Publish journals with us
University press partners
What we publish
New features
Open access
Institutional account management
Rights and permissions
Get help with access
Accessibility
Advertising
Media enquiries
Oxford University Press
Oxford Languages
University of Oxford
Oxford University Press is a department of the University of Oxford. It furthers the University's objective of excellence in research, scholarship, and education by publishing worldwide
Copyright © 2023 Oxford University Press
Cookie settings
Cookie policy
Privacy policy
Legal notice
This Feature Is Available To Subscribers Only
Sign In or Create an Account
This PDF is available to Subscribers Only
For full access to this pdf, sign in to an existing account, or purchase an annual subscription.
DigitalCommons@University of Nebraska - Lincoln
Home > Communication Studies > COMMSTUDIESPAPERS
Communication Studies, Department of
Papers in communication studies.
Paradox as resistance in male dominated fields and the value of (sur)facing enthymematic narratives , Jennifer J. Mease (also PeeksMease) and Bronwyn Neal
Video tools in pediatric goals of care communication: A systematic review , Caitlin M. Nalda, Megan L. McSherry, Cynthia M. Schmidt, Marie L. Neumann, Renee D. Boss, and Meaghann S. Weaver
Difficult Conversations Concerning Identity and Difference: Diverse Approaches and Perspectives , Jordan Soliz and Srividya Ramasubramanian
Pants on Fyre : Parasitic Masculinity and the Fyre Festival Documentaries , Kristen Hoerl and Casey Ryan Kelly
Communicating Across Eternal Divides: Conceptualizing Communicated Acceptance During Parent-Child Religious Difference , Toni Morgan and Jody Koenig Kellas
Protector and friend: Turning points and discursive constructions of the stepparent role , Bailey M. Oliver, Dawn O. Braithwaite, Vincent R. Waldron, Robert Hall, Lucas Hackenburg, and Braedon G. Worman
Paths to Positivity: Relational Trajectories and Interaction in Positive Stepparent-Stepchild Dyads , Vincent R. Waldron, Dawn O. Braithwaite, Bailey M. Oliver-Blackburn, and Brianna L. Avalos
Techniques and Forces and the Communicative Constitution of Organization: A Deleuzian Approach to Organizational (In)Stability and Power , Jennifer J. Mease (also PeeksMease)
Critical incidents in the development of (multi)ethnic-racial identity: Experiences of individuals with mixed ethnic-racial backgrounds in the U.S. , Megan Cardwell, Jordan Soliz, Lisa Crockett, and Gretchen Bergquist
Donald J. Trump and the rhetoric of ressentiment , Casey Ryan Kelly
Incels, Compulsory Sexuality, and Fascist Masculinity , Casey Ryan Kelly and Chase Aunspach
Communicated perspective-taking (CPT) and storylistening: Testing the impact of CPT in the context of friends telling stories of difficulty , Jody Koenig Kellas, Jonathan Baker, Megan Cardwell, Mackensie Minniear, and Haley Kranstuber Hortsman
Communication Accommodation and Identity Gaps as Predictors of Relational Solidarity in Interfaith Family Relationships , Toni Morgan, Jordan Soliz, Mackensie Minniear, and Gretchen Bergquist
Examining and evaluating multilevel communication within a mixed-methods, community-based participatory research project in a rural, minority–majority U.S. Town , Angela L. Palmer-Wackerly, Maria S. Reyes, Sahra H. Ali, Kimberly Gocchi Carrasco, Patrick Habecker, Kristen Houska, Virginia Chaidez, Jordan Soliz, Julie A. Tippens, Kathryn Holland, Lisa M. PytlikZillig, Kali Patterson, and Kirk Dombrowski
Discrete and looking (to profit): homoconnectivity on Grindr , Chase Aunspach
Applied tensional analysis: Engaging practitioners and the constitutive shift , Jennifer Mease (also PeeksMease)
Infertility patient-provider communication and (dis)continuity of care: An exploration of illness identity transitions , Angela L. Palmer-Wackerly, Heather L Voorhees, Sarah D'Souza, and Edward Weeks
Constructing Lumbersexuality: Marketing an Emergent Masculine Taste Regime , Mark A. Rademacher and Casey R. Kelly
"Feeling Warmth and Close to Her": Communication and Resilience Reflected in Turning Points in Positive Adult Stepchild–Stepparent Relationships , Dawn O. Braithwaite, Vincent R. Waldron, Jordan Allen, Bailey Oliver, Gretchen Bergquist, Katie Storck, Jaclyn S. Marsh, Nathan Swords, and Carol L. Tschampl-Diesing
Community Health Worker Employer Survey: Perspectives on CHW Workforce Development in the Midwest , Virginia Chaidez, Angela L. Palmer-Wackerly, and Kate Trout
"Say something instead of nothing": Adolescents' perceptions of memorable conversations about sex-related topics with their parents , Amanda Holman and Jody Koenig Kellas
The Wounded Man: Foxcatcher and the Incoherence of White Masculine Victimhood , Casey Ryan Kelly
Asset, liability, possibility: Metaphors of human difference and the business case for diversity , Jennifer J. Mease (also PeeksMease) and Brittany L. Collins
Relational Uncertainty Management in Adult Children of Divorce , Sylvia L. Mikucki-Enyart, Sarah R. Petitte, and Sarah E. Wilder
Patient Perceptions of Illness Identity in Cancer Clinical Trial Decision-Making , Angela L. Palmer-Wackerly, Phokeng M. Dailey, Jessica L. Krok-Schoen, Nancy D. Rhodes, and Janice L. Krieger
Skills-Based Volunteering as Both Work and Not Work: A Tension-Centered Examination of Constructions of "Volunteer" , Sarah Steimel
Discourses of forgiveness and resilience in stepchild–stepparent relationships , Vincent R. Waldron, Dawn O. Braithwaite, Bailey M. Oliver, Dayna N. Kloeber, and Jaclyn S. Marsh
"Love Needs to Be Exchanged": A Diary Study of Interaction and Enactment of the Family Kinkeeper Role , Dawn O. Braithwaite, Jaclyn S. Marsh, Carol L. Tschampl-Diesing, and Margaret S. Leach
Democratic Dissent and the Politics of Rescue during the Twenty-first Century's "Inhospitable" EU Migration "Crisis" , Marouf Hasian Jr., José Ángel Maldonado Olivas, and Stephanie Marek Muller
How Selective Amnesia Brought Us the First Black Socialist President of the United States , Kristen Hoerl
It Follows : Precarity, Thanatopolitics, and the Ambient Horror Film , Casey Ryan Kelly
The Toxic Screen: Visions of Petrochemical America in HBO's True Detective (2014) , Casey Ryan Kelly
Communicatively Constructing the Bright and Dark Sides of Hope: Family Caregivers' Experiences during End of Life Cancer Care , Jody Koenig Kellas, Katherine M. Castle, Alexis Johnson, and Marlene Z. Cohen
Postmodern/Poststructural Approaches , Jennifer J. Mease (also PeeksMease)
Stepchildren's Communicative and Emotional Journey from Divorce to Remarriage: Predictors of Stepfamily Satisfaction , Sandra Metts, Paul Schrodt, and Dawn O. Braithwaite
The Role of Health Care Provider and Partner Decisional Support in Patients' Cancer Treatment Decision-Making Satisfaction , Angela L. Palmer-Wackerly, Janice L. Krieger, and Nancy D. Rhodes
Perceived Benefits and Challenges of a Multiethnic-Racial Identity: Insight From Adults With Mixed Heritage , Jordan Soliz, Sierra Cronan, Gretchen Bergquist, Audra K. Nuru, and Christine E. Rittenour
Negotiating refugee empowerment(s) in resettlement organizations , Sarah Steimel
Communication Structures of Supplemental Voluntary Kin Relationships , Dawn O. Braithwaite, Jenna Stephenson, Julia Moore, and Katie Brockhage
American Indians and the Rhetoric of Removal and Allotment (Book Review) , Casey Ryan Kelly
Camp Horror and the Gendered Politics of Screen Violence: Subverting the Monstrous-Feminine in Teeth (2007) , Casey Ryan Kelly
Chastity for Democracy: Surplus Repression and the Rhetoric of Sex Education , Casey Ryan Kelly
The Man-pocalpyse: Doomsday Preppers and the Rituals of Apocalyptic Manhood , Casey Ryan Kelly
Religious Pluralistic Language in a Computer-Mediated Context: Effects of Intergroup Salience and Religious Orientation , Jennifer Kienzle, Chad M. Wertley, and Jordan Soliz
Mitt Romney in Denver: "Obamacare" as Ideological Enthymeme , Justin Ward Kirk
Distributed Cognition in Cancer Treatment Decision Making: An Application of the DECIDE Decision-Making Styles Typology , Janice L. Krieger, Jessica L. Krok-Schoen, Phokeng M. Dailey, Angela L. Palmer-Wackerly, Nancy Schoenberg, Electra D. Paskett, and Mark Dignan
Age Differences in Cancer Treatment Decision Making and Social Support , Jessica Krok, Angela L. Palmer-Wackerly, Phokeng M. Dailey, Julianne C. Wojno, and Janice L. Krieger
Embracing Discursive Paradox: Consultants Navigating the Constitutive Tensions of Diversity Work , Jennifer Mease (also PeeksMease)
"Uh Oh. Cue the [New] Mommy Wars": The Ideology of Combative Mothering in Popular U.S. Newspaper Articles About Attachment Parenting , Julia Moore and Jenna Abetz
"I'm Here to Do Business. I'm Not Here to Play Games." Work, Consumption, and Masculinity in Storage Wars , Mark A. Rademacher and Casey Ryan Kelly
Negotiating knowledges and expertise in refugee resettlement organizations , Sarah Steimel
A Tale of Two Mommies: (Re)Storying Family of Origin Narratives , Elizabeth A. Suter, Jody Koenig Kellas, Stephanie K. Webb, and Jordan A. Allen
Giving Voice to the Silence of Family Estrangement: Comparing Reasons of Estranged Parents and Adult Children in a Non-matched Sample , Kristen Carr, Amanda J. Holman, Jenna Abetz, Jody Koenig Kellas, and Elizabeth Vagnoni
The Impact of Criminalization of Stalking on Italian Students: Adherence to Stalking Myths , Laura De Fazio, Chiara Sgarbi, Julia Moore, and Brian H. Spitzberg
Accommodating New Vistas , Jessica Gasiorek, Howard Giles, and Jordan Soliz
Thanatourism, Caminata Nocturna, and the Complex Geopolitics of Mexico's Parque EcoAlberto , Marouf A. Hasian Jr., José Ángel Maldonado, and Kent A. Ono
Communicating Ethos at the Center , Kristen Hoerl, Mercedes Kolb, Ethan Gregerson, and William Butler
Organizational Secrecy and the FBI's COINTELPRO–Black Nationalist Hate Groups Program, 1967–1971 , Kristen Hoerl and Erin Ortiz
High School Adolescents' Perceptions of the Parent–Child Sex Talk: How Communication, Relational, and Family Factors Relate to Sexual Health , Amanda Holman and Jody Koenig Kellas
Cooking without Women: The Rhetoric of the New Culinary Male , Casey Ryan Kelly
Shaved or Saved? Disciplining Women's Bodies , Casey Ryan Kelly and Kristen E. Hoerl
The Benefits and Risks of Telling and Listening to Stories of Difficulty Over Time: Experimentally Testing the Expressive Writing Paradigm in the Context of Interpersonal Communication Between Friends , Jody Koenig Kellas, Haley Kranstuber Hortsman, Erin K. Willer, and Kristen Carr
Comprehension of Randomization and Uncertainty in Cancer Clinical Trials Decision Making Among Rural, Appalachian Patients , Janice L. Krieger, Angela L. Palmer-Wackerly, Phokeng M. Dailey, Jessica L. Krok-Schoen, Nancy E. Schoenberg, and Electra D. Paskett
Caregiver Perceptions of Their Influence on Cancer Treatment Decision Making: Intersections of Language, Identity, and Illness , Janice L. Krieger, Angela L. Palmer-Wackerly, Jessica L. Krok-Schoen, Phokeng M. Dailey, Julianne C. Wojno, Nancy Schoenberg, Electra D. Paskett, and Mark Dignan
The Conceptualization of Self-Identity among Residents of Appalachia Ohio , Jessica L. Krok-Schoen, Angela L. Palmer-Wackerly, Phokeng M. Dailey, and Janice L. Krieger
Discursive Struggles of Tradition and Nontradition in the Retrospective Accounts of Married Couples Who Cohabited Before Engagement , Julia Moore, Jennifer Kienzle, and Elizabeth Flood Grady
Dancing Around Infertility: The Use of Metaphors in a Complex Medical Situation , Angela L. Palmer-Wackerly and Janice L. Krieger
"A Short Burst of Inconsequential Information": Networked Rhetorics, Avian Consciousness, and Bioegalitarianism , Damien S. Pfister
Making Sense of Hurtful Mother-in-law Messages: Applying Attribution Theory to the In-Law Triad , Christine E. Rittenour and Jody Koenig Kellas
Motherhood as Contested Ideological Terrain: Essentialist and Queer Discourses of Motherhood at Play in Female–Female Co-mothers' Talk , Elizabeth A. Suter, Leah M. Seurer, Stephanie Webb, Brian Grewe Jr., and Jody Koenig Kellas
Chaos, Reports, and Quests: Narrative Agency and Co-Workers in Stories of Workplace Bullying , Stacy Tye-Williams and Kathleen J. Krone
A Communication-Based Approach to Adoptive Identity: Theoretical and Empirical Support , Colleen Warner Colaner and Jordan Soliz
''Opening the Door'': The History and Future of Qualitative Scholarship in Interpersonal Communication , Dawn O. Braithwaite
"I need numbers before I will buy it": Reading and writing qualitative scholarship on close relationships , Dawn O. Braithwaite, Julia Moore, and Jenna Stephenson Abetz
Discursive Struggles Animating Individuals' Talk About Their Parents' Coming Out as Lesbian or Gay , Diana Breshears and Dawn O. Braithwaite
Communicatively Managing Religious Identity Difference in Parent-Child Relationships: The Role of Accommodative and Nonaccommodative Communication , Colleen Warner Colaner, Jordan Soliz, and Leslie R. Nelson
Reimagining the Self-Made Man: Myth, Risk, and the Pokerization of America , Aaron M. Duncan
Tensions in Talking Diversity , Linda M. Gallant and Kathleen J. Krone
Theory and Research From the Communication Field: Discourses That Constitute and Reflect Families , Kathleen M. Galvin and Dawn O. Braithwaite
Détournement, Decolonization, and the American Indian Occupation of Alcatraz Island (1969–1971) , Casey Ryan Kelly
Feminine Purity and Masculine Revenge-Seeking in Taken (2008) , Casey Ryan Kelly
"We Are Not Free": The Meaning of (Freedom) in American Indian Resistance to President Johnson's War on Poverty , Casey Ryan Kelly
Telling the Story of Stepfamily Beginnings: The Relationship between Young-adult Stepchildren's Stepfamily Origin Stories and their Satisfaction with the Stepfamily , Jody Koenig Kellas, Leslie Baxter, Cassandra LeClair-Underberg, Matthew Thatcher, Tracy Routsong, Emily Lamb Normand, and Dawn O. Braithwaite
Reconsidering Childfreedom: A Feminist Exploration of Discursive Identity Construction in Childfree LiveJournal Communities , Julia Moore
Parental Socialization of Ethnic Identity: Perspectives from Multiethnic Adults , Audra K. Nuru and Jordan Soliz
Community Engagement as a Process and an Outcome of Developing Culturally Grounded Health Communication Interventions: An Example from the DECIDE Project , Angela L. Palmer-Wackerly, Jessica Krok, Phokeng M. Dailey, LInda Kight, and Janice L. Krieger
Undergraduate Instructor Assistants (UIAs): Friend or Foe , William J. Seiler and Jenna Stephenson Abetz
Mapping a History of Applied Communication Research: Themes and Concepts in the Journal of Applied Communication Research , Sarah Steimel
A Choreography of Living Texts: Selections from the ARST Oral History Project , Kenny Walker, Jennifer Malkowski, and Damien S. Pfister
Digital Gravescapes: Digital Memorializing on Facebook , Scott H. Church
Procrastination and the Shifting Political Media Environment: An Experimental Study of Media Choice Affecting a Democratic Outcome , Morgan E. Ellithorpe, Lance Holbert, and Angela L. Palmer-Wackerly
Activism, Deliberation, and Networked Public Screens: Rhetorical Scenes From the Occupy Moment in Lincoln, Nebraska (Part 1 & 2) , Joshua P. Ewalt, Jessy J. Ohl, and Damien S. Pfister
Communicative Responses to the Painful Self-Disclosures of Familial and Non-Familial Older Adults , Craig Fowler and Jordan Soliz
Communicated Perspective-Taking During Stories of Marital Stress: Spouses' Perceptions of One Another's Perspective-Taking Behaviors , Jody Koenig Kellas, Erin K. Willer, and April R. Trees
Cooperative Struggle: Re-framing Intercultural Conflict in the Management of Sino-American Joint Ventures , Kathleen J. Krone and Sarah Steimel
The Experience and Expression of Stepchildren's Emotions at Critical Events in Stepfamily Life , Sandra Metts, Dawn O. Braithwaite, Paul Schrodt, Tiffany R. Wang, Amanda J. Holman, Audra K. Nuru, and Jenna Stephenson Abetz
The Light and Shadow of Feminist Research Mentorship: A Collaborative Autoethnography of Faculty-Student Research , Julia Moore, Jennifer A. Scarduzio, Brielle Plump, and Patricia Geist-Martin
Lakoff's Theory of Moral Reasoning in Presidential Campaign Advertisements, 1952–2012 , Damien S. Pfister, Jessy J. Ohl, Marty Nader, and Dana Griffin
Once Upon a Midnight Stalker: A Content Analysis of Stalking in Films , Amy Sides Schultz, Julia Moore, and Brian H. Spitzberg
Community Partners' Assessment of Service Learning in an Interpersonal and Small Group Communication Course , Sarah Steimel
Advanced Search
Search Help
Notify me via email or RSS
Administrator Resources
How to Cite Items From This Repository
Copyright Information
Collections
Disciplines
Author Corner
Guide to Submitting
Submit your paper or article
Papers in Communication Studies Website
Home | About | FAQ | My Account | Accessibility Statement
Privacy Copyright