UNITED STATES
台灣 (TAIWAN)
TÜRKIYE (TURKEY)
Academic Editing Services
- Research Paper
- Journal Manuscript
- Dissertation
- College & University Assignments
Admissions Editing Services
- Application Essay
- Personal Statement
- Recommendation Letter
- Cover Letter
- CV/Resume
Business Editing Services
- Business Documents
- Report & Brochure
- Website & Blog
Writer Editing Services
- Script & Screenplay
Our Editors
Client Reviews
Editing & Proofreading Prices
Wordvice Points
Partner Discount
Plagiarism Checker
APA Citation Generator
MLA Citation Generator
Chicago Citation Generator
Vancouver Citation Generator
- APA Style
- MLA Style
- Chicago Style
- Vancouver Style
Writing & Editing Guide
Academic Resources
Admissions Resources
Can You Use First-Person Pronouns (I/we) in a Research Paper?
Research writers frequently wonder whether the first person can be used in academic and scientific writing. In truth, for generations, we've been discouraged from using "I" and "we" in academic writing simply due to old habits. That's right—there's no reason why you can't use these words! In fact, the academic community used first-person pronouns until the 1920s, when the third person and passive-voice constructions (that is, "boring" writing) were adopted–prominently expressed, for example, in Strunk and White's classic writing manual "Elements of Style" first published in 1918, that advised writers to place themselves "in the background" and not draw attention to themselves.
In recent decades, however, changing attitudes about the first person in academic writing has led to a paradigm shift, and we have, however, we've shifted back to producing active and engaging prose that incorporates the first person.
Can You Use "I" in a Research Paper?
However, "I" and "we" still have some generally accepted pronoun rules writers should follow. For example, the first person is more likely used in the abstract , Introduction section , Discussion section , and Conclusion section of an academic paper while the third person and passive constructions are found in the Methods section and Results section .
In this article, we discuss when you should avoid personal pronouns and when they may enhance your writing.
It's Okay to Use First-Person Pronouns to:
clarify meaning by eliminating passive voice constructions;
establish authority and credibility (e.g., assert ethos, the Aristotelian rhetorical term referring to the personal character);
express interest in a subject matter (typically found in rapid correspondence);
establish personal connections with readers, particularly regarding anecdotal or hypothetical situations (common in philosophy, religion, and similar fields, particularly to explore how certain concepts might impact personal life. Additionally, artistic disciplines may also encourage personal perspectives more than other subjects);
to emphasize or distinguish your perspective while discussing existing literature; and
to create a conversational tone (rare in academic writing).
The First Person Should Be Avoided When:
doing so would remove objectivity and give the impression that results or observations are unique to your perspective;
you wish to maintain an objective tone that would suggest your study minimized biases as best as possible; and
expressing your thoughts generally (phrases like "I think" are unnecessary because any statement that isn't cited should be yours).
Usage Examples
The following examples compare the impact of using and avoiding first-person pronouns.
Example 1 (First Person Preferred):
To understand the effects of global warming on coastal regions, changes in sea levels, storm surge occurrences and precipitation amounts were examined .
[Note: When a long phrase acts as the subject of a passive-voice construction, the sentence becomes difficult to digest. Additionally, since the author(s) conducted the research, it would be clearer to specifically mention them when discussing the focus of a project.]
We examined  changes in sea levels, storm surge occurrences, and precipitation amounts to understand how global warming impacts coastal regions.
[Note: When describing the focus of a research project, authors often replace "we" with phrases such as "this study" or "this paper." "We," however, is acceptable in this context, including for scientific disciplines. In fact, papers published the vast majority of scientific journals these days use "we" to establish an active voice.   Be careful when using "this study" or "this paper" with verbs that clearly couldn't have performed the action.   For example, "we attempt to demonstrate" works, but "the study attempts to demonstrate" does not; the study is not a person.]
Example 2 (First Person Discouraged):
From the various data points we have received , we observed that higher frequencies of runoffs from heavy rainfall have occurred in coastal regions where temperatures have increased by at least 0.9°C.
[Note: Introducing personal pronouns when discussing results raises questions regarding the reproducibility of a study. However, mathematics fields generally tolerate phrases such as "in X example, we see…"]
Coastal regions  with temperature increases averaging more than 0.9°C  experienced  higher frequencies of runoffs from heavy rainfall.
[Note: We removed the passive voice and maintained objectivity and assertiveness by specifically identifying the cause-and-effect elements as the actor and recipient of the main action verb. Additionally, in this version, the results appear independent of any person's perspective.] 
Example 3 (First Person Preferred):
In contrast to the study by Jones et al. (2001), which suggests that milk consumption is safe for adults, the Miller study (2005) revealed the potential hazards of ingesting milk. The authors confirm this latter finding.
[Note: "Authors" in the last sentence above is unclear. Does the term refer to Jones et al., Miller, or the authors of the current paper?]
In contrast to the study by Jones et al. (2001), which suggests that milk consumption is safe for adults, the Miller study (2005) revealed the potential hazards of ingesting milk. We confirm this latter finding.
[Note: By using "we," this sentence clarifies the actor and emphasizes the significance of the recent findings reported in this paper. Indeed, "I" and "we" are acceptable in most scientific fields to compare an author's works with other researchers' publications. The APA encourages using personal pronouns for this context. The social sciences broaden this scope to allow discussion of personal perspectives, irrespective of comparisons to other literature.]
Other Tips about Using Personal Pronouns
Avoid starting a sentence with personal pronouns. The beginning of a sentence is a noticeable position that draws readers' attention. Thus, using personal pronouns as the first one or two words of a sentence will draw unnecessary attention to them (unless, of course, that was your intent).
Be careful how you define "we." It should only refer to the authors and never the audience unless your intention is to write a conversational piece rather than a scholarly document! After all, the readers were not involved in analyzing or formulating the conclusions presented in your paper (although, we note that the point of your paper is to persuade readers to reach the same conclusions you did). While this is not a hard-and-fast rule, if you do want to use "we" to refer to a larger class of people, clearly define the term "we" in the sentence. For example, "As researchers, we frequently question…"
First-person writing is becoming more acceptable under Modern English usage standards; however, the second-person pronoun "you" is still generally unacceptable because it is too casual for academic writing.
Take all of the above notes with a grain of salt. That is, double-check your institution or target journal's author guidelines . Some organizations may prohibit the use of personal pronouns.
As an extra tip, before submission, you should always read through the most recent issues of a journal to get a better sense of the editors' preferred writing styles and conventions.
Wordvice Resources
For more general advice on how to use active and passive voice in research papers, on how to paraphrase , or for a list of useful phrases for academic writing , head over to the Wordvice Academic Resources pages . And for more professional proofreading services , visit our Academic Editing and P aper Editing Services pages.
Essay Writing
Extended Essays
IB Internal Assessment
Theory of Knowledge
Literature Review
Dissertations
Research Writing
Assignment Help
Capstone Projects
College Application
Online Class
Order Assignment
Can I Use First Person In a Research Paper? (Quick Answer)
by Antony W
July 6, 2022
High school teachers, college tutors, and university professors often frown assignments that include personal pronouns. That's so because writing in first, second, or third person demonstrates an author's point of view, which, in many cases, tends to be unacceptable.
With the exception of college admission essays , personal statements , and persuasive essays , the use of personal pronoun in academic writing is something you should avoid completely.
One of the questions we get a lot at Help for Assessment is can I use first person in a research paper?
We understand how difficult choosing the right language for research paper writing can be, particularly because there are many language rules that you need to observe. So our goal with this guide is to help you learn more about personal pronouns in research paper.
By the time you finish reading this article, you will have a very clear picture on the issue of using first person in your research paper assignment.
What's First Person Pronoun?
In written and spoken communication, the use of first person pronoun refers to incorporating text that refers to oneself in an assignment. The reference can be in singular or plural form. First person singular include "I", "Me", "Mine", and "My" and first person plural are "we", "us", "our", and "ours".
Can I Use First Person in a Research Paper?
The use of first person in a research paper indicates presentation of information based on what you've found from your research.
Unfortunately, you can't and shouldn't use first person pronoun in your research assignment. From a scientific and mathematical standpoint, the pronoun presents you to your target audience as a self-serving and arrogant person.
Keep in mind that the purpose of a research paper is to provide a comprehensive analysis and response to the research question . The focus is therefore on the research, not the person conducting the research.
We understand that you might want to persuade readers to consider a certain aspect of your research, especially if it's a personal opinion you want to give. However, you can do so without necessarily sounding personal.
Another reason why it's a bad idea to use first person pronouns in your research paper is that they to make your overall assignment. Precisely, the first person pronoun can easily underestimate the findings of your research as readers might wonder whether you based your conclusions on facts or just personal opinions.
What's Second Person Pronoun?
The second person pronoun is any word that refers to the reader. These pronouns are "you", "your", and "yours".
This point of view is helpful in the context of providing advice, guides, and tutorials to a given audience.
For example, students searching for programming assignment help online will often land on written and video tutorials that use the second person point of view to give direction on setting up projects and writing code.
Using, the goal of using the second person point of view is to engage an audience to a discussion or a guide, and it tends to serve its purpose quite well.
Can I Use Second Person Pronoun in a Research Paper?
The problem with the second person pronoun is that it gives instructions to an audience, which means it's not quite effective in academic writing. As such, you should not use the second person pronoun in your research paper.
What's Third Person Pronoun?
This point of view can use pronouns of individuals or groups or a person's name. Words such as "he", "she", and "one" refers to individuals and words such as "everyone", "they" and "them" refer to a group of people.
Can I Use Third Person Pronoun in a Research Paper?
The third person pronoun is usually the most appropriate option to use in scientific paper. However, you need to be very careful with how you integrate them in your writing.
First, you have to use indefinite pronoun to refer back to the subject. Second, you should avoid using feminine or masculine terminologies when using third person point of view. So instead of using him, her, him, or her in your research paper, make the subject plural.
What are the Exceptions to these Rules?
The argument among academics is that it's fine to use first person in a research paper. To be precise, you can use the term "I" in the abstract, introduction, discussion, and conclusion in some research papers. However, it's best to avoid this completely.
If you must use personal pronouns in the assignment, "we" would be the most appropriate.
Also, be careful with how you write the methods and results section. If you must use personal pronouns here, the third person point of view will be most appropriate.
Another important exception that we can't ignore is the assignment brief. Even if you know certain that personal pronouns are not appropriate in research paper writing, look at the assignment guidelines to figure out what your teacher wants. Your instructor might ask you to use personal pronouns in the assignment, so make sure you don't skip this part.
When Writing Your Research Paper
The third person point of view, and particularly referring to subjects and entities by their names (or title) is the acceptable option when writing a research paper.
Another important point worth mentioning is that you need to make sure you're consistent in your writing. Switching from one point of view to another can only make your research paper hard to read since leads to distraction.
Makes sure you check the assignment guideline provided by your teacher to make sure you're on the right track as far as using first person pronoun in your assignment is concerned.
Get Help with Research Paper Writing
Is your research paper almost due but you haven't started working on it yet? Or maybe you started but you have other urgent assignments to complete? You can take advantage of our research paper writing service and get professional academic writing help that enables students to score high grades.
It doesn't matter if your research topic is complicated or you can't find the right sources for the assignment. We're here to help.
About the author
Antony W is a professional writer and coach at Help for Assessment. He spends countless hours every day researching and writing great content filled with expert advice on how to write engaging essays, research papers, and assignments.
We Vs. They: Using the First & Third Person in Research Papers
Writing in the first , second , or third person is referred to as the author's point of view . When we write, our tendency is to personalize the text by writing in the first person . That is, we use pronouns such as "I" and "we". This is acceptable when writing personal information, a journal, or a book. However, it is not common in academic writing.
Some writers find the use of first , second , or third person point of view a bit confusing while writing research papers. Since second person is avoided while writing in academic or scientific papers, the main confusion remains within first or third person.
In the following sections, we will discuss the usage and examples of the first , second , and third person point of view.
First Person Pronouns
The first person point of view simply means that we use the pronouns that refer to ourselves in the text. These are as follows:
Can we use I or We In the Scientific Paper?
Using these, we present the information based on what "we" found. In science and mathematics, this point of view is rarely used. It is often considered to be somewhat self-serving and arrogant . It is important to remember that when writing your research results, the focus of the communication is the research and not the persons who conducted the research. When you want to persuade the reader, it is best to avoid personal pronouns in academic writing even when it is personal opinion from the authors of the study. In addition to sounding somewhat arrogant, the strength of your findings might be underestimated.
For example:
Based on my results, I concluded that A and B did not equal to C.
In this example, the entire meaning of the research could be misconstrued. The results discussed are not those of the author ; they are generated from the experiment. To refer to the results in this context is incorrect and should be avoided. To make it more appropriate, the above sentence can be revised as follows:
Based on the results of the assay, A and B did not equal to C.
Second Person Pronouns
The second person point of view uses pronouns that refer to the reader. These are as follows:
This point of view is usually used in the context of providing instructions or advice , such as in "how to" manuals or recipe books. The reason behind using the second person is to engage the reader.
You will want to buy a turkey that is large enough to feed your extended family. Before cooking it, you must wash it first thoroughly with cold water.
Although this is a good technique for giving instructions, it is not appropriate in academic or scientific writing.
Third Person Pronouns
The third person point of view uses both proper nouns, such as a person's name, and pronouns that refer to individuals or groups (e.g., doctors, researchers) but not directly to the reader. The ones that refer to individuals are as follows:
Hers (possessive form)
His (possessive form)
Its (possessive form)
One's (possessive form)
The third person point of view that refers to groups include the following:
Their (possessive form)
Theirs (plural possessive form)
Everyone at the convention was interested in what Dr. Johnson presented. The instructors decided that the students should help pay for lab supplies. The researchers determined that there was not enough sample material to conduct the assay.
The third person point of view is generally used in scientific papers but, at times, the format can be difficult. We use indefinite pronouns to refer back to the subject but must avoid using masculine or feminine terminology. For example:
A researcher must ensure that he has enough material for his experiment. The nurse must ensure that she has a large enough blood sample for her assay.
Many authors attempt to resolve this issue by using "he or she" or "him or her," but this gets cumbersome and too many of these can distract the reader. For example:
A researcher must ensure that he or she has enough material for his or her experiment. The nurse must ensure that he or she has a large enough blood sample for his or her assay.
These issues can easily be resolved by making the subjects plural as follows:
Researchers must ensure that they have enough material for their experiment. Nurses must ensure that they have large enough blood samples for their assay.
Exceptions to the Rules
As mentioned earlier, the third person is generally used in scientific writing, but the rules are not quite as stringent anymore. It is now acceptable to use both the first and third person pronouns  in some contexts, but this is still under controversy.  
In a February 2011 blog on Eloquent Science , Professor David M. Schultz presented several opinions on whether the author viewpoints differed. However, there appeared to be no consensus. Some believed that the old rules should stand to avoid subjectivity, while others believed that if the facts were valid, it didn't matter which point of view was used.
First or Third Person: What Do The Journals Say
In general, it is acceptable in to use the first person point of view in abstracts, introductions, discussions, and conclusions, in some journals. Even then, avoid using "I" in these sections. Instead, use "we" to refer to the group of researchers that were part of the study. The third person point of view is used for writing methods and results sections. Consistency is the key and switching from one point of view to another within sections of a manuscript can be distracting and is discouraged. It is best to always check your author guidelines for that particular journal. Once that is done, make sure your manuscript is free from the above-mentioned or any other grammatical error.
You are the only researcher involved in your thesis project. You want to avoid using the first person point of view throughout, but there are no other researchers on the project so the pronoun "we" would not be appropriate. What do you do and why? Please let us know your thoughts in the comments section below.
I am writing the history of an engineering company for which I worked. How do I relate a significant incident that involved me?
Hi Roger, Thank you for your question. If you are narrating the history for the company that you worked at, you would have to refer to it from an employee's perspective (third person). If you are writing the history as an account of your experiences with the company (including the significant incident), you could refer to yourself as "I" or "My." (first person) You could go through other articles related to language and grammar on Enago Academy's website https://enago.com/academy/ to help you with your document drafting. Did you get a chance to install our free Mobile App? https://www.enago.com/academy/mobile-app/ . Make sure you subscribe to our weekly newsletter: https://www.enago.com/academy/subscribe-now/ .
Good day , i am writing a research paper and m y setting is a company . is it ethical to put the name of the company in the research paper . i the management has allowed me to conduct my research in thir company .
thanks docarlene diaz
Generally authors do not mention the names of the organization separately within the research paper. The name of the educational institution the researcher or the PhD student is working in needs to be mentioned along with the name in the list of authors. However, if the research has been carried out in a company, it might not be mandatory to mention the name after the name in the list of authors. You can check with the author guidelines of your target journal and if needed confirm with the editor of the journal. Also check with the mangement of the company whether they want the name of the company to be mentioned in the research paper.
Finishing up my dissertation the information is clear and concise.
How to write the right first person pronoun if there is a single researcher? Thanks
Rate this article Cancel Reply
Your email address will not be published.
Enago Academy's Most Popular
Sign-up to read more
Subscribe for free to get unrestricted access to all our resources on research writing and academic publishing including:
2000+ blog articles
50+ Webinars
10+ Expert podcasts
50+ Infographics
10+ Checklists
Research Guides
We hate spam too. We promise to protect your privacy and never spam you.
I am looking for Editing/ Proofreading services for my manuscript Tentative date of next journal submission:
According to you, how can one ensure ethical compliance in research and academia?
Have your assignments done by seasoned writers. 24/7. Contact us:
+1 (213) 221-0069
[email protected]

Can Research Paper be written in First-Person Language or 3rd

Writing Research Paper in First Person
Well, it is acceptable for one to write the research paper in the first person. However, you can use the first-person perspective in specific circumstances to articulate your points clearly.
For instance, it may be part of the instructions for the author to write in the first person tone to state your personal experiences. Read on.

Can the Research Paper be Written in First-Person?
If needed, a research paper can be written in the first-person language if the findings have to be presented by the researcher himself from an observation or ethnography point of view. In presenting observatory research, you can use the first person when discussing research methods and when referring to yourself as an author/researcher.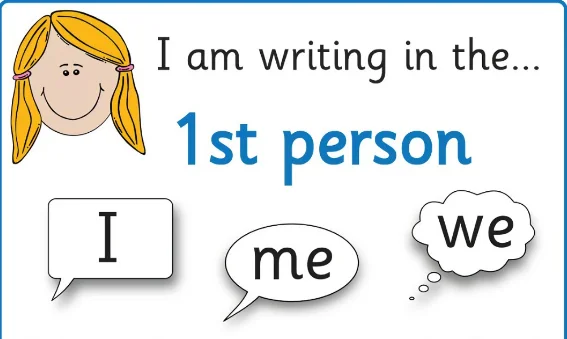 For example, in your methodology chapter, you might say, "I used snowball sampling" (first person). Then, in the results, you might have a subheading, "The responses from the snowball sample" (third person).
In the discussion, you might have the heading "The findings are consistent with other research," where you would cite papers in the third person.
The research paper is the work of synthesis, assembly, and analysis of information from several sources to support your thesis.
So, you can also use it in references to previous research if you use a narrative style. Here, you have to refer to the research findings of others. However, if you can find a way to fit it into your thesis, you can use the first person.
However, first-paper language is discouraged in academic writing. Avoid using the first person if you are writing a formal academic paper. The general rule is that anything written for academia should sound as if a disinterested third party wrote it.
Do not use the first person when writing a research paper. If you are doing a research paper, your goal should be to convey information clearly and concisely. Using the first person is too subjective and can make your argument sound weak; avoid including personal bias or opinion.
Instances When to Write a Research Paper in First-Person
First-person writing is personal and subjective, using "I" or "me." Not only will it make your readers feel closer to you, but it will also make your writing more personal, allowing you to express your thoughts, opinions, and feelings.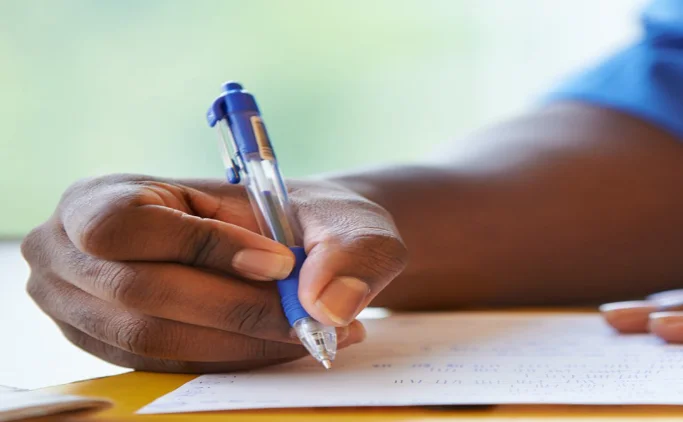 The following are a few instances in which it is appropriate to use the first person in an academic essay:
Including a personal anecdote: Y ou need a strong "hook" to draw your readers in during an introduction. Sometimes, the best hook is a personal anecdote or a short amusing story about yourself.
Giving examples: Instead of providing general examples, you can use specific ones from your own experience. For example, instead of saying, "Some people have struggled with depression," you might say, "I have suffered from depression for many years."
Stating your position concerning others:  Sometimes, it is necessary to express your opinion on the topic, especially in an argumentative where you need to give evidence in the essay or cite sources. Readers want to know where you stand, and it is sometimes helpful to assert yourself by putting your own opinions into the essay. 
For example, if you were to write on the topic of dog training, you may have a thesis statement such as "Dogs listen better to trainers who use positive rewards instead of scolding and hitting." Your essay would then support this thesis with the reasons why harsher punishments do not work as well.
Instances When Not to Write in the First Person
1. when you are trying to establish objectivity.
If you think readers will be skeptical of your claims or arguments, then an appropriate voice might suggest you are objective and neutral.
This will help convince them that you are not just expressing personal opinions. Examples of such writing include scientific papers and official reports.
2. When you are trying to Give Directions
You may use first-person pronouns in procedural texts) if they refer to the reader or general people but never to the one giving the directions.
For example: "To turn on the computer, press the power button" sounds more professional than "I/We turn on the computer by pressing the power button."
3. When the whole point is that it is not about you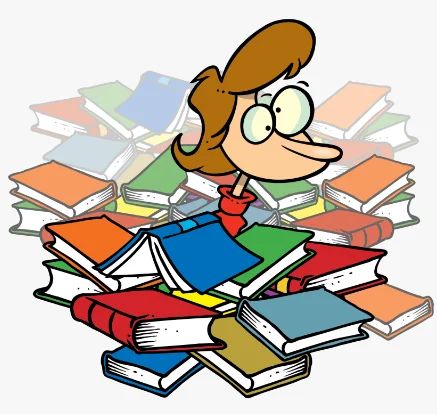 In sales copy, if the product is supposed to be the star of the show, do not distract from it by telling people how great you are.
If the reader never sees "I" or "we" in this kind of copy, they might fail to realize that a human being wrote it — and that can be a good thing.
4. When you have no expertise to offer
If you do not know what you are talking about, do not pretend as you do!
If there are other sources of information out there that are more relevant on a given topic, then point the reader toward them instead of trying to pretend like you know it all yourself.
5. When you want to give a complete view of something
First-person writing gives only one perspective on a topic — yours. If you want to present all sides of an issue, it may be better to avoid the first person and use the third person instead.
6. When you are giving definitions or instructions
In this kind of writing, it is often better not to use the first person because the tone can sound too casual or personal like a friend telling another friend how to do something.
In this situation, it is better to use the third person because it sounds more authoritative and informative.
7. When you are making a claim that lacks universal agreement
Using first-person makes your writing sound subjective and opinionated, so when you make claims that many people might dispute, it is better not to use "I" or "me."
Can a Research Paper be Written in the Third Person?
All research papers and other pieces of academic writing should be written in the third-person language. For academic research, the third-person point of view is often more precise and allows a writer to come across as more credible. For example, in creative writing, it may appear less sincere.
It is really up to your instructor or the publication you are submitting to. Some writers prefer writing in the first person because they want to connect with their audience. There are pros and cons either way.
Importance of Third-Person Language in Academic Writing
1. for expressing general idea .
Third-person writing is most common in academic work, but it can also appear in professional or journalistic writing. It applies when a writer expresses a general idea coming from someone outside of the writer himself, usually an authoritative figure.
Third-person writing is more practical in papers about history or science.
2. Promotes a Formal Tone 
Third-person language provides a formal tone and more precise word choice. Using third-person language avoids sounding conversational and better reflects the tone of formal academic writing.
Academic writing is a form of communication between the writer and the reader. It seems impersonal, objective, and factual. Third-person language can make your writing sound more assertive and confident when used correctly.
3. Promotes Scholarly Voice and Eliminates Bias 
A key concern when using a third-person voice in academic writing is maintaining an unbiased perspective. Bias often occurs when students write from their perspective rather than what they expect.
4. Makes the Author Remain Objective 
The main reason for this difference is that academic writers need to be authoritative and objective by avoiding personal opinions and emotions.
Using third-person language in an academic setting gives readers the impression that an entire academic community supports your argument. Writing from the first-person point of view makes it too easy for readers to assume that everything you say is subjective and potentially biased.
Therefore, when you write in the third person, you are not simply summarizing information taken from another source; your readers will have confidence that you have conducted your research and analysis.

James Lotta
Related posts.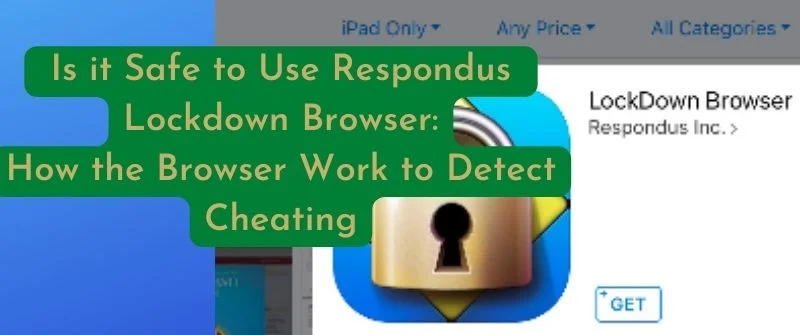 what Respondus Records
Does Respondus Record you, Sound or Screen? Is it Safe?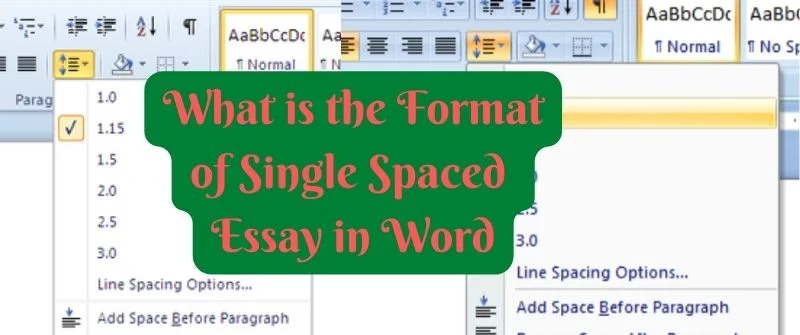 writing Single-spaced Essay
Single Spaced Essay in Word: What it is, Meaning and Format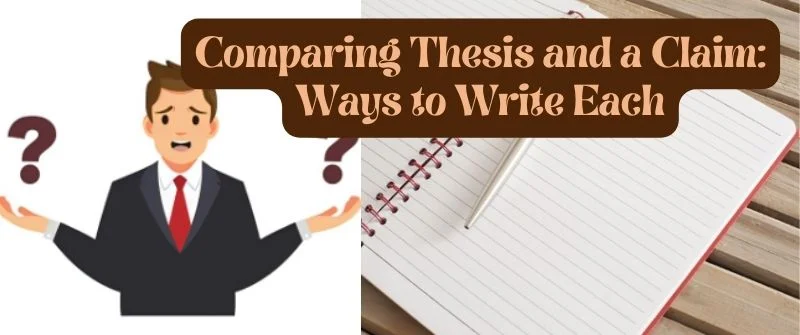 Comparing Thesis and a Claim
Is a Thesis the same as a Claim: How to Write Each