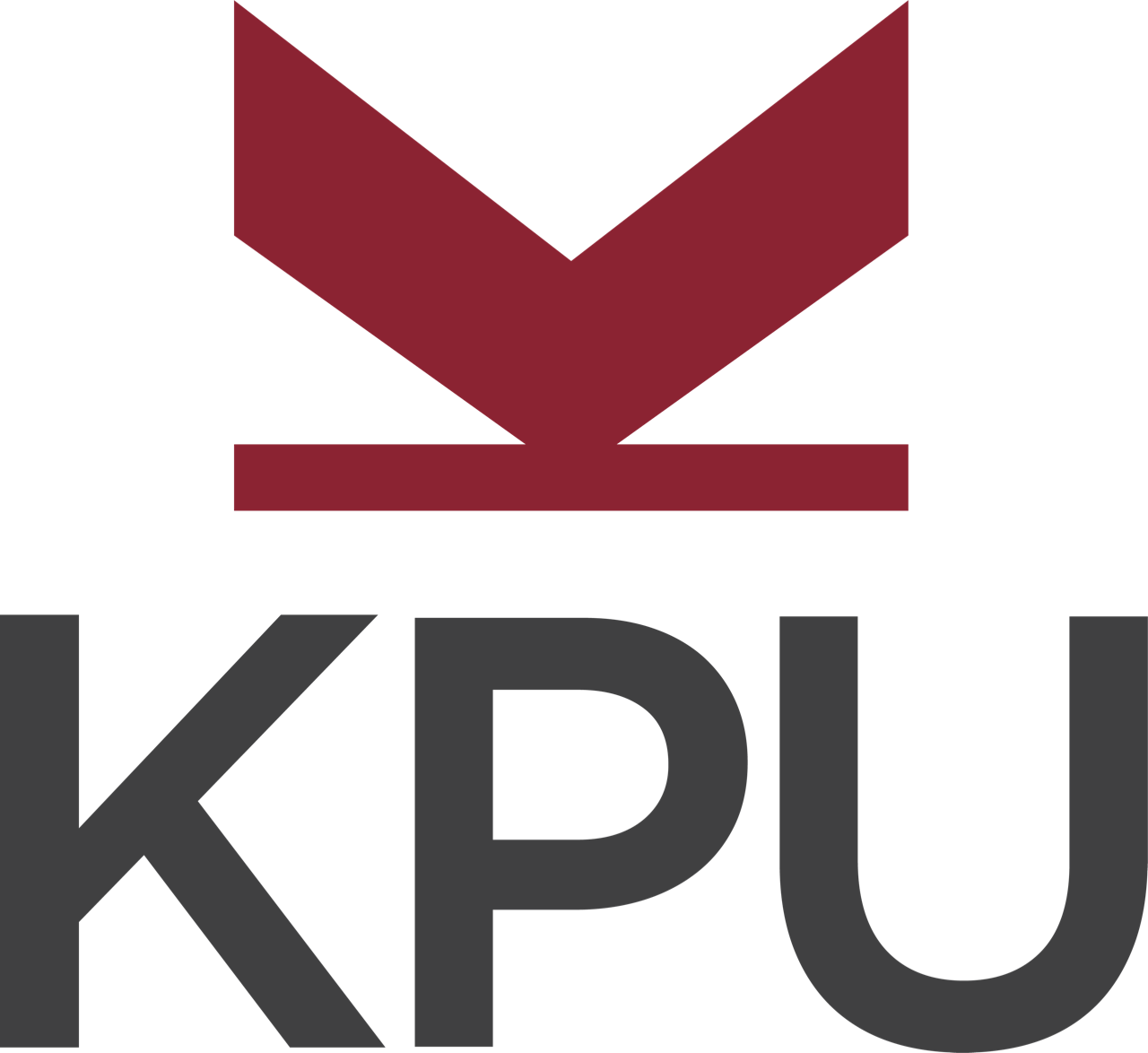 Want to create or adapt books like this? Learn more about how Pressbooks supports open publishing practices.
What If You Can't Find Sources For Your Topic?
As a college librarian, Patricia Knapp worked with many students who were new to academic research and writing. She observed that beginning students often "have a basic misconception of the function" of research: "they look for and expect to find 'the answer to the question' instead of evidence to be examined" (as quoted in Kuhlthau, 10).
Don't worry if you've ever harboured the mistaken belief that research is all about finding the perfect source, a book or article that completely answers your research question. Experienced researchers fall into that way of thinking, too! But they're also able to step back and rethink their approach to a research question–they're able to "divide and conquer." Here's an example:
Our research question is: How can virtual teams be implemented at Pixar Animation Studios?
You might want to dive right into a library database to find "the answer" to the question, with a search like this:
"virtual teams" AND Pixar
And you might think that such a search will find a ready-made answer to the research question, as represented in this Venn diagram: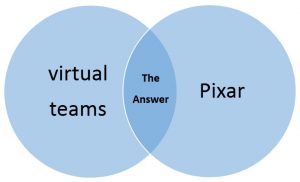 But the facts are: a) probably no one has ever published an article about virtual teams at Pixar, so the search would yield zero results, and b) research isn't about finding "the answer"–it's about finding ideas and facts you can use to create your own answer.
You should divide the question into two parts, in order to conquer it:
First research virtual teams (their challenges, best practices, etc.).
Next research Pixar (its mission, corporate culture, etc.).
Accordingly, your two separate database searches might look like this:
"virtual teams" AND (challenges OR "best practices")
Pixar AND "corporate culture"
A journal article that you might choose from the first search is by Soo Jeoung Han et al., "How Virtual Team Leaders Cope with Creativity Challenges," in which the authors study ways that creativity can be fostered in virtual teams. From your second search, you might use an article from  Harvard Business Review  by Pixar cofounder Ed Catmull, "How Pixar Fosters Collective Creativity."
By putting these two texts—Han et al. and Catmull—into conversation, you can begin to develop your own argument about how virtual teams could be implemented at Pixar. You might begin with the observation that, according to Han et al., the qualities of an effective creative team are the same, whether it is a virtual or an in-person team. Because, as Catmull notes, Pixar already has such a strong team culture, the company would be well positioned to implement virtual teams: they have formed close relationships, strive to create a space where it's safe to bring up new ideas or critique others' ideas, and group members at all levels of the company support one another and take on leadership roles. You could lay out some of the promising parallels between Han et al.'s key findings and the vibrant group culture at Pixar.
Once you've started putting the two texts into dialogue, you would probably see more connections. For instance, one of Han et al.'s most interesting claims is that using state-of-the-art technology to communicate can be a motivating factor in itself. Catmull tells us that, at Pixar, "Technology inspires art, and art challenges the technology" (71). Given the fascination with technology at Pixar, members of virtual teams would be motivated to participate because of the opportunity to experiment with the newest forms of digital communication.
By orchestrating an interplay between your two sources, putting them in dialogue with each other and with your own ideas, you can offer an original analysis. "Conquering" your paper means offering this analysis—your thinking, visible on the page. This is what professors—and all genuinely interested readers—want to see.
Speaking again in Venn, the process of creating your own answer to the research question looks like this: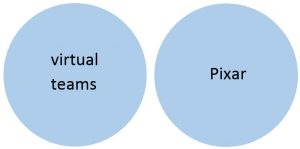 The rhetorician Kenneth Burke famously described academic writing as a conversation that has been taking place among various authors, across time, on a given topic; it's your job as an academic writer to add something new to this conversation. You may think of academic writing and creative writing as completely separate, especially if you've been taught to exclude your own voice and opinions from school papers. But when you "divide and conquer," looking for evidence that can help you to contribute an original idea, academic writing  is  creative.
Business Writing For Everyone Copyright © 2021 by Arley Cruthers is licensed under a Creative Commons Attribution-NonCommercial 4.0 International License , except where otherwise noted.
Share This Book
Have a language expert improve your writing
Run a free plagiarism check in 10 minutes, generate accurate citations for free.
Knowledge Base
Working with sources
How to Find Sources | Scholarly Articles, Books, Etc.
Published on June 13, 2022 by Eoghan Ryan . Revised on May 31, 2023.
It's important to know how to find relevant sources when writing a  research paper , literature review , or systematic review .
The types of sources you need will depend on the stage you are at in the research process , but all sources that you use should be credible , up to date, and relevant to your research topic.
There are three main places to look for sources to use in your research:
Research databases
Your institution's library
Other online resources
Table of contents
Library resources, other online sources, other interesting articles, frequently asked questions about finding sources.
You can search for scholarly sources online using databases and search engines like Google Scholar . These provide a range of search functions that can help you to find the most relevant sources.
If you are searching for a specific article or book, include the title or the author's name. Alternatively, if you're just looking for sources related to your research problem , you can search using keywords. In this case, it's important to have a clear understanding of the scope of your project and of the most relevant keywords.
Databases can be general (interdisciplinary) or subject-specific.
You can use subject-specific databases to ensure that the results are relevant to your field.
When using a general database or search engine, you can still filter results by selecting specific subjects or disciplines.
Example: JSTOR discipline search filter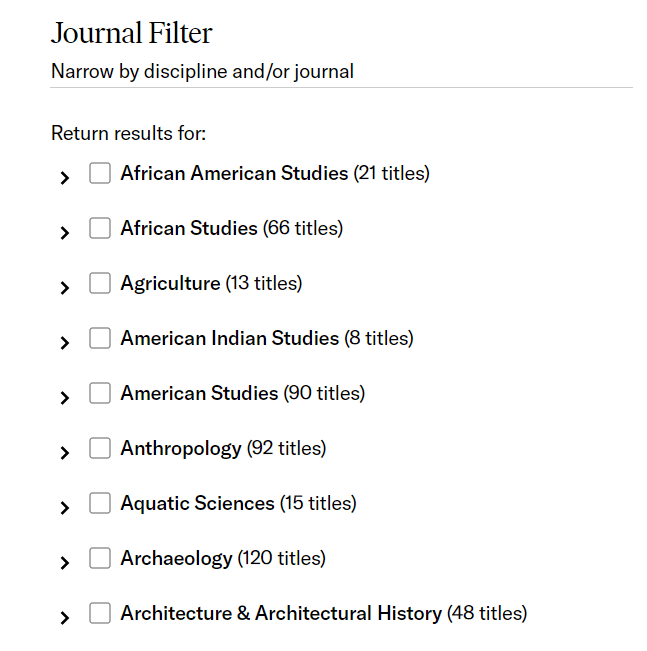 Check the table below to find a database that's relevant to your research.
Google Scholar
To get started, you might also try Google Scholar , an academic search engine that can help you find relevant books and articles. Its "Cited by" function lets you see the number of times a source has been cited. This can tell you something about a source's credibility and importance to the field.
Example: Google Scholar "Cited by" function

Boolean operators
Boolean operators can also help to narrow or expand your search.
Boolean operators are words and symbols like AND , OR , and NOT that you can use to include or exclude keywords to refine your results. For example, a search for "Nietzsche NOT nihilism" will provide results that include the word "Nietzsche" but exclude results that contain the word "nihilism."
Many databases and search engines have an advanced search function that allows you to refine results in a similar way without typing the Boolean operators manually.
Example: Project Muse advanced search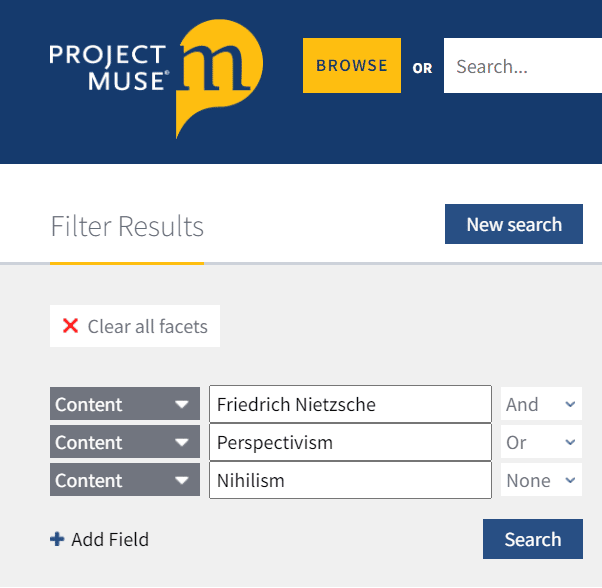 Prevent plagiarism. Run a free check.
You can find helpful print sources in your institution's library. These include:
Journal articles
Encyclopedias
Newspapers and magazines
Make sure that the sources you consult are appropriate to your research.
You can find these sources using your institution's library database. This will allow you to explore the library's catalog and to search relevant keywords. You can refine your results using Boolean operators .
Once you have found a relevant print source in the library:
Consider what books are beside it. This can be a great way to find related sources, especially when you've found a secondary or tertiary source instead of a primary source .
Consult the index and bibliography to find the bibliographic information of other relevant sources.
You can consult popular online sources to learn more about your topic. These include:
Crowdsourced encyclopedias like Wikipedia
You can find these sources using search engines. To refine your search, use Boolean operators in combination with relevant keywords.
However, exercise caution when using online sources. Consider what kinds of sources are appropriate for your research and make sure the sites are credible .
Look for sites with trusted domain extensions:
URLs that end with .edu are educational resources.
URLs that end with .gov are government-related resources.
DOIs often indicate that an article is published in a peer-reviewed , scientific article.
Other sites can still be used, but you should evaluate them carefully and consider alternatives.
If you want to know more about ChatGPT, AI tools , citation , and plagiarism , make sure to check out some of our other articles with explanations and examples.
ChatGPT vs human editor
ChatGPT citations
Is ChatGPT trustworthy?
Using ChatGPT for your studies
What is ChatGPT?
Chicago style
Paraphrasing
 Plagiarism
Types of plagiarism
Self-plagiarism
Avoiding plagiarism
Academic integrity
Consequences of plagiarism
Common knowledge
Scribbr Citation Checker New
The AI-powered Citation Checker helps you avoid common mistakes such as:
Missing commas and periods
Incorrect usage of "et al."
Ampersands (&) in narrative citations
Missing reference entries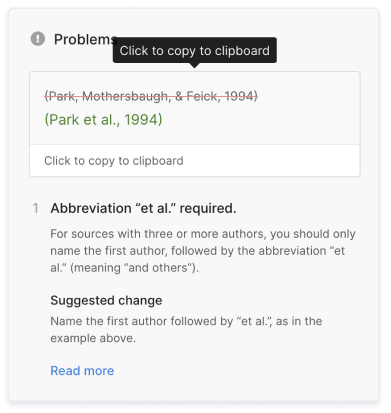 You can find sources online using databases and search engines like Google Scholar . Use Boolean operators or advanced search functions to narrow or expand your search.
For print sources, you can use your institution's library database. This will allow you to explore the library's catalog and to search relevant keywords.
It is important to find credible sources and use those that you can be sure are sufficiently scholarly .
Consult your institute's library to find out what books, journals, research databases, and other types of sources they provide access to.
Look for books published by respected academic publishing houses and university presses, as these are typically considered trustworthy sources.
Look for journals that use a peer review process. This means that experts in the field assess the quality and credibility of an article before it is published.
When searching for sources in databases, think of specific keywords that are relevant to your topic , and consider variations on them or synonyms that might be relevant.
Once you have a clear idea of your research parameters and key terms, choose a database that is relevant to your research (e.g., Medline, JSTOR, Project MUSE).
Find out if the database has a "subject search" option. This can help to refine your search. Use Boolean operators to combine your keywords, exclude specific search terms, and search exact phrases to find the most relevant sources.
There are many types of sources commonly used in research. These include:
You'll likely use a variety of these sources throughout the research process , and the kinds of sources you use will depend on your research topic and goals.
Scholarly sources are written by experts in their field and are typically subjected to peer review . They are intended for a scholarly audience, include a full bibliography, and use scholarly or technical language. For these reasons, they are typically considered credible sources .
Popular sources like magazines and news articles are typically written by journalists. These types of sources usually don't include a bibliography and are written for a popular, rather than academic, audience. They are not always reliable and may be written from a biased or uninformed perspective, but they can still be cited in some contexts.
Cite this Scribbr article
If you want to cite this source, you can copy and paste the citation or click the "Cite this Scribbr article" button to automatically add the citation to our free Citation Generator.
Ryan, E. (2023, May 31). How to Find Sources | Scholarly Articles, Books, Etc.. Scribbr. Retrieved December 2, 2023, from https://www.scribbr.com/working-with-sources/finding-sources/
Is this article helpful?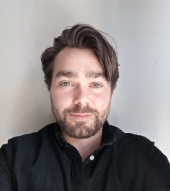 Eoghan Ryan
Other students also liked, types of sources explained | examples & tips, primary vs. secondary sources | difference & examples, boolean operators | quick guide, examples & tips.
louisville.edu
PeopleSoft HR
PeopleSoft Campus Solutions
PeopleSoft Financials
Business Ops
Cardinal Careers
Undergraduate
International
Online Learning
University of Louisville Writing Center
University Writing Center FAQs
Virtual Writing Center FAQs
HSC Writing Center FAQs
Writing FAQs
Handouts and Videos
Graduate Student Writing
Spring Dissertation Writing Retreat
Graduate Student Writing Workshops
Faculty and Graduate Student Writing Group
Creative Writing Group
Accessibility and Accommodations
LGBTQ+ Writing Group
The University Writing Center and Your Students
Request a Presentation about the University Writing Center
Resources for Teaching Writing
The Writing Center and Your Writing
University Writing Center Mission Statement
Meet Our Staff
Statement on Diversity, Inclusion, and Equity
Research at the University Writing Center
How I Write Blog Posts
Our Community Writing Values and Approaches
Community Writing Internships and Volunteering
Family Scholar House
Western Branch Library
How can I make myself a stronger writer?
What makes college writing different than the writing I've done up to this point?
How are the papers I'm asked to write in my major different from those in English 101, 102, and 105 courses?
What can I do if I don't completely understand the writing assignment?
I want to get started writing early, but how do I begin?
How do I get started writing a personal statement?
I have a lot to say, but how can I organize my thoughts?
How can I learn how to write in a new genre (for example, personal statement, resume, or literature review)?
How do I expand a rough draft to make it meet the assignment's length requirement?
How can I find good sources for my research paper?
What are some strategies for working sources into my research paper?
What is the difference between quotation, paraphrase, and summary?
How can I revise my draft if it doesn't seem to "flow"?
What does my teacher mean by "substantial revision?"
How do I write an essay that makes an "argument"?
How can I avoid plagiarizing?
What are some strategies for improving my grammar and punctuation?
How can I format my document properly in Word, PowerPoint or Excel?
How should I approach writing a literature review at the graduate level?
/ Resources for Students
/ Writing FAQs
/ How can I find good sources for my research paper?
Collecting sources for a research paper can sometimes be a daunting task. When beginning your research, it's often a good idea to begin with common search engines, like Google, and general descriptions like you can find on Wikipedia. Often though these are not the sources you ultimately want in your paper. Some tips for getting from this beginning research to finding "good" sources include the following.
Make a list of research terms you can use when searching in the library or even online. Start with your core list, but also add other keywords and phrases that you notice as you research. Also, when you find a good source, look to see if it has "tags." You can add these phrases to your list search terms. Sometimes the tags are also links that you can follow which will take you to lists of similar sources.
Think about the kind of sources required by the assignment and also the kind of sources that are "good" for your question or topic. Many library search engines and databases have the option to return only "peer-reviewed" or "scholarly" sources—which are sources that have been read by other scholars before being published.  Also, the UofL library offers a list of Research Guides which can help you find useful databases for finding sources. When considering what counts as a "good" source, it's smart to consider what question you're asking. If you're making an argument about how a term is commonly understood, then using dictionaries or Wikipedia would be a good source. If you're making an argument about developing research in Psychology, then you'll want to focus on those peer-review or scholarly sources.
Review the works cited or bibliography section of sources that have already been helpful. The sources they are using will probably be helpful to you also. Some search engines, like Google Scholar, include a link under a source that says "Cited by"—which brings back a list of other sources that have used the source you're looking at. Google Scholar provides varying quality in their results, depending on the subject area and other things, but it's a great place to start.
The reference librarians in Ekstrom library (right next door to the University Writing Center) are available to help you with your research. You can make appointments to meet with them here. During these appointments, they can help you find the most helpful databases, decide what sources might be most helpful, and more.
What can the Writing Center do to help?
Writing Center consultants can meet with you to help you get started and find a good direction when working on a research project. This includes but certainly isn't limited to brainstorming lists of research terms, deciding which kinds of sources will best help you answer your research question(s), looking at some preliminary helpful sources, and more. Talking about these topics can help you figure out how to approach searching for and finding good sources. We also know how and when to refer you for a follow-up appointment with the Reference Assistance and Instruction department.
Imposter Syndrome During the Writing Process Nov 21, 2023
Making Peer Feedback Valuable to You Nov 09, 2023
For Experienced Teachers, How is Teaching Different from Writing Center Consulting? Oct 18, 2023
Getting Started with Writing Oct 11, 2023
Hello from the University Writing Center Sep 06, 2023
Within the Walls of Western Branch: A Look at Cotter Cup '23 Jul 27, 2023
UofL Writing Center Blog - More…
University Writing Center
Ekstrom Library 132
Kornhauser Library 221
University of Louisville
Louisville, Kentucky 40292
Ekstrom Library
M & W 9 am - 5 pm
T & Th 9 am - 7 pm
F 9 am - 4 pm
Kornhauser Library
T & Th 9 am - 1 pm
Closed on student breaks and holidays  
(502) 852-2173
Social Media
my research
contributions and comments
I can't find anything written on my topic… really?
Sometimes people tell me that they can't find any literature that is relevant to their research. They are doing something that nobody else has researched and written about and so there isn't anything to read. What, they ask, can they do for their literature chapter.
A lack of literature is very rarely a real problem. The real problem is that the researcher with the nothing-written-on-my-topic question has drawn the boundary around their topic too tightly. They haven't thought about the kinds of literatures that might be relevant, even if they are not written on exactly the same question.
Let me give an example. Say a researcher is doing a project on the use of whiteboards in science lectures. OK, I don't know why, but let's go with this for argument's sake. Its just a hypothetical. The researcher has searched and searched through the literatures and they can only find one paper written on the use of whiteboards in science. Hooray, they say, I've found a gap. My research is needed. But there is nothing written on it. That's a problem. What will go in my literature chapter?
Well, no. That's not the case. Of course there's something in print.  Even if it's not directly on the exact same topic, it's related. Let's think of some of the other literatures that might be connected and relevant to our pretend inquiry. There's probably research about the use of whiteboards in subject areas other than science. There is some research into the lecture as a form of teaching and learning (I know this to be the case!). And there is certainly material about general teaching and learning in science. So all of these different literatures have a connection with our imaginary topic.
But wait, there's more. There is an enormous literature about the use of digital technologies in higher education, some of which quite specifically addresses the pedagogical strategies that they do and don't afford – this is relevant to the way in which whiteboards are used in science lectures. And there's material about students' experiences of lectures and their own personal use of digital technologies. And of course all of this related research is framed within a broader scholarly conversation about learning and teaching – and our mythical researcher concerned about whiteboards in science lectures is certainly going to have to establish their work within a general pedagogical conceptual framework – so there's more reading.
So it's not that there is no literature for the pretend researcher on their topic, it's rather that they have to think more broadly about what they might need and use. They have to map the possible areas that are linked to their question and then sort out, by skimming and noting, what's most relevant and related. They must then bring these selected literatures together in a way that supports the research they are going to do.
The answer to the no literature question is always, always, always – what else is pertinent. The resulting strategy is to widen the boundaries of the search to include related and framing scholarship. Take off the blinkers and look further… There is another answer of course. It's one that always lurks behind the nothing-written-on-my-topic question. And this answer is a scary one, but its always one worth asking. Nothing in your area? Maybe there is nothing specifically written on the topic because it just isn't that interesting. The topic is too narrow and specialised, and studying it isn't that important. There's a good reason no-one has looked at the use of whiteboards in science lectures in any great depth… Asking why no-one has been here before is a scary proposition. But it's one that's very important to dare to consider if you do happen to find yourself asking the nothing-written-on-my-topic question.
For more on strategies for doing a review of literatures – see scoping , mapping ( here and here ) and focusing ( here and here ).
Share this:
About pat thomson
19 responses to i can't find anything written on my topic… really.
Hello, I have answered similarly to colleagues saying there is not literature written about my context. How to write a chapter about my context? I had the same issue when I come to write about the context of language and policy in Syria. There are not standard classic books to use and copy when writing my context chapter I made my own, it is even better. I used history, politics, and economy books to map out what influenced education policy and philosophy from the time before independence till after independepceSo I draw the context and compared policies in the Middle East and in Assia regarding language, policy and identity.
And when it comes to defining one's methodological (philosophical positions), some students feel insecure due to their lack of knowledge of the Western thinking development. Why worry? Even better, try to draw on your own philosophy using your own history in China and other parts of the world – decolonize yourself and take the best from both worlds.
Yes, great example, better to have a real case than my made up one!
Also–if there is absolutely nothing on your topic, it's not a good topic for a thesis or article. Your thesis demonstrates your ability to contribute original work to an existing scholarly conversation. Radically new work is better saved for a scholarly monograph. I extended the scope of my PhD by 5 years to include the extensively researched 1930s and later 1950s, to frame my work on the mostly neglected 1940s in English poetry.
By saying "Radically new work is better saved for a scholarly monograph", I wonder what role junior and upcoming scholars have to play in our time of science and knowledge production.
Its like saying lets not invent, rather lets keep polishing on the old inventions because there is no need to reinvent the wheel.
Interesting. When I started, my topic was a candidate for the "no literature" complaint. I had to look at theories that might apply and write it as a test case of existing theories. I also had to face the "why?" topic. I disagree that the answer is necessarily "because it's a bad area". In newer disciplines, it could be more related to funding priorities, existing ideologies or even fashion. The important thing is still to find which conversations it relates to and then make the argument that this new case (or set of cases) has something important to add.
I was just suggesting you had to ask yourself if it was a dud area, not that it necessarily was. I was suggesting you need to face that possibility. That's all.
No problem. I was hoping that was the case and just wanted to point out another possibility.
I remember feeling perplexed at the apparent lack of literatures when I started out on my project, which is located primarily in a social work context. After some fruitless weeks of searching social work and sociology databases, I happened upon an article in a nursing journal, and – ta da!!! – it was like opening the jammed door to a dragon's treasure trove. The gold spilled out and now I'm busy trying to contain it all and regain my focus. Sometimes broadening your search is not only about looking for a wider set of related concepts, but searching more widely in general. The existing work in other disciplines, and in particular their epistemologies, led me to an exciting (well, I think it is) space for my own work. It just took some time and patience, and a willingness to think beyond my own discplinary assumptions.
Pingback: Unintentional Plagiarism - A Story
Hello, I'm currently trying to wrangle together articles for the literature review that will go into my masters thesis proposal. My thesis topic has no directly related literature. Your article has helped – I will attempt to look at closely related topics.
Hi Pat, thanks for some insights into writing a lit review in the apparent absence of any literature on a research topic. You are absolutely right about the tendency to have the parameters narrowed to such an absurd point that nothing else can fit in. Good point.
There will always be something relevant to write about if we can have fresh eyes to look at our research approach.
Awesome. Thank you
I needed to hear/read this. I have tried to go beyond my speciality and the existing parameters before, I guess l have been missing the mark somewhere.
I feel rejuvenated and eager to go back and dig out that bone
Hi, I am currently working on my doctorate in nursing and I am writing the first part of my systematic review. What is written in this blog is super helpful, but my question is when writing your literature review you have to have a research question, how do you then justify a 'change' of question when you cant find relevant research, I absolutely get changing the stance on your question as there will be research out there that is relevant, but is it appropriate to say this is my RQ and this is my literature review question and justify why they are different? Are there any good papers or texts out there that discuss this query? Thanks
I think if you are doing a systematic review, the review questions have to provide the basis for you to design your project and analyse your results.
Very resourceful. If there is no previous research how to write previous research part of the research process?
I would say this is difficult to defend in some areas. What about presenting a point that is based on public press releases, such as 5G deployment commitment by companies? Officially there would be little to no research published on press releases that suddenly appear within a short time frame, which can be the case for technology races. How can there be any research cited if something on the topic is to early to be available? How to go about this? Of course parallels could be drawn to other technology deployment races and their evaluation in research, none would be able to address the current one without citing news. And this ties in to the question, can sources such as press releases be considered viable sources? I do agree that there is always something somewhere, but I feel this heavily ties in to "informaiton freshness" and what can be considered a good source.
Even thought technological,advances are one of the areas which by definition has less published research, there would surely still be relevant literatures related to the problem framing, theorisation or literatures on adaptions to previous or similar innovations? The point is that what's relevant is not necessarily on your exact topic.
What if your not researching for academic papers? I want to know more about a specific thing but can only find one article on it other than the news articles about the article i have read. I want to read research that doesn't seem to exist. How do you tackle that? I do not have the qualifications to do the research myself but I need to know more about the topic. What does one do then?
For reference I want to understand more about the presentation and signs of abuse in affluent children. I have read much about presentation of abuse in children but it focuses on poorer disadvantaged children, or states emotional changes that I need to know more about and how that may present differently in private schools and boarding schools. I have found information on emotional neglect in affluent families but I want to know more about signs of physical, sexual and emotional abuse in these affluent families. I want to read research on why teachers in private schools seem to miss/overlook signs of abuse far more than there government school counterparts. I want to find papers on underreporting in these communities or even papers contradicting these presumptions. How do you find information that doesn't seem to exist.
Leave a Reply Cancel reply
Follow Blog via Email
Enter your email address to follow this blog and receive notifications of new posts by email.
Email Address:
patter on facebook
Recent Posts
write short to help write with authority
a letter to reviewer 2
you've submitted, now it's wait time
creating a writing mood
criticality in the PhD – nine things to avoid
Writing a journal article – 8 steps to So What and Now What
finding your favorite writers
Help! Someone's working on my topic
keeping up with the literatures
Saving words – check your citations
can you write too much about literatures?
SEE MY CURATED POSTS ON WAKELET
Top posts & pages.
aims and objectives - what's the difference?
writing a bio-note
write short to help write with authority
20 reading journal prompts
I can't find anything written on my topic... really?
what's a #phd 'contribution'?
connecting chapters/chapter introductions
criticality in the PhD - nine things to avoid
five ways to structure a literature review
concluding the journal article
Entries feed
Comments feed
WordPress.com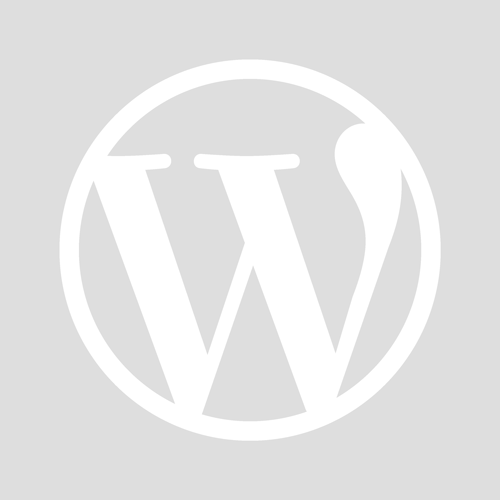 Already have a WordPress.com account? Log in now.
Follow Following
Copy shortlink
Report this content
View post in Reader
Manage subscriptions
Collapse this bar
Ohio State nav bar
The Ohio State University
BuckeyeLink
Find People
Search Ohio State
Are you struggling to find sources for your research paper? (Module 6)
Let me guess, it's late at night, you procrastinated your research paper, and now you are struggling to find quality sources to cite in your paper.  Let me be the first one to tell you, you are not alone.  I too struggle with writing research papers because I feel as if the sources I am using are just not good enough.  But once you learn a few tips and tricks of the web you will have quality sources in no time!
First I am going to let you in on a few tricks that I learned to help narrow down my search results on Google…
The more descriptive you can be the better!  Searching general terms such as "global warming" will produce millions of results that may overwhelm you, but if you search "global warming longterm effect on the atmosphere"  you will return fewer results that will be more useful to your paper.
Too many results? Use Googles 'advanced search' option!  This option allows you to narrow down results using any detail of the web page such as the URL, description, title, etc..  This is useful if you are searching for a url containing .edu or .gov because Google will only return results containing the information you have requested.
There are many other ways you can use to narrow down Google results, but these are two tips that I find the most helpful!
Once you have narrowed some results on Google and clicked on one of the links, you then need to determine if the source will be a quality source for you to use in your research paper.  Ideally you want to check the sources reliability, quality, and utility.  Check things such as the author, publish date, and reviews of the website.  All of this information will let you know right away if the source is something that is going to be credible and reliable for good information.  Also check and see how well the paper is written.  Does it cite any sources? Are there any strong details or bias?  If the article is too general, it is not something that you will want to use.  Also, if the article contains any bias you should avoid it because in a research paper facts are extremely important.  Lastly, check and make sure the article is actually focused toward the topic you are writing about.  You want to keep your information pretty narrowed, and getting too far off of your topic can hurt your paper.  If the webpage meets these credentials it is most-likely a credible source to use and something that will add value to you paper!
Don't stress too much about your sources! With some practice it will become easier to identify reliable sources!
Leave a Reply Cancel reply
Your email address will not be published. Required fields are marked *
Save my name, email, and website in this browser for the next time I comment.
Tips on How to Find Sources for a Research Paper
When you need to write a college essay, how well you do will depend on how reliable, detailed, and thorough your sources are. Most college students find writing a research paper quite challenging as there are many obstacles along the way.
When libraries and databases online don't provide the expected answers, things can go downhill. There's also a problem that you can't just use any source you find on the internet. Since the web is an enormous pool of information, finding sources for research papers is becoming harder each year. That's because a lot of unreliable information has appeared lately, and it's actually wrong to use such in your academic essay.
Many students think that buying a research paper is a much better solution. However, if that isn't the case with you, there are several ways to make sure you find top academic resources that will help you write an excellent research paper and get the final grade you deserve.
Our short guide will teach you how to identify whether a source is credible, explain the most common types of credible sources to look into, and present some useful tips on how to find sources for a research paper.
What Makes a Source Credible for a Research Paper
You need original research on a specific topic for your academic writing. Since the internet provides countless materials, going through all of them will do more harm than good.
The trick to saving your time and effort is understanding what makes a resource credible enough to use in your research paper. Focus on the following criteria to make sure the chosen work fits your academic purposes.
The first thing to look into is the depth of research paper resources you consider using. Many people focus on the content only, but that is wrong. Look for mandatory information such as documented data, a reference list, and an abstract, and pay attention to how long the source is.
The target audience is one of the key factors when determining the credibility of sources for research papers. See who is the main reader of a source to find out what the goal is.
The goal of your source is a crucial factor in determining whether to use it or not. See what your source is trying to achieve to get a clear picture of how useful that particular source can be for you.
The credibility of a source depends on the people behind it, their knowledge, expertise, and reputation. If the people who wrote your source are reputable in specific fields, you should be able to find their published works and add to the credibility of your source.
Trustworthiness
You can easily determine how trustworthy a source is by looking for the websites it's published on. Top websites only accept the most reputable sources.
The date of your source is vital to your success as no one wants to accept outdated information. Why? Because it isn't relevant anymore. Always aim for the most up-to-date sources.
Regardless of how convincing a source may be, it means nothing if it can't be proven and backed up. Always check how proveable the information is before you use it.
Types of Sources Used in Research Papers
The next step in your ultimate search for the most credible resources for your research paper is to use different types of resources. Each is different and unique, adding more credibility, relevancy, and depth to your academic work.
You can use different types of articles to make writing your paper more trustworthy. Knowing how to distinguish different types of resources will help you write an excellent paper and avoid all the common mistakes students make.
Before you decide to use a resource, you should know that there are three different categories of academic resources:
Primary resources – consisting of assorted materials; these assets can be used as a base for doing your research and conducting studies, including interviews, diaries, court records, surveys, as well as other papers and academic journal articles.
Secondary resources – contain a description or detailed analysis of primary assets and are mostly books or articles based on interpretations and reviews of credible dictionaries, encyclopedias, textbooks, or other academic resources.
Tertiary resources – used for detection and organization of the primary and secondary assets, tertiary materials fall into three different sub-categories – abstracts, indexes, and databases. Abstracts allow you to summarize the information you've gathered from primary and secondary materials, indexes are dealing with the bibliographical data of other assets, and databases allow you to index and store abstracts or digital copies of credible materials online.
Tips to Finding Credible Sources for Research
Since we know how hard finding sources for research papers might be, here are some tips to make things easier.
Focus on your paper topics
Start your research journey by clearly determining your paper topics and focus your search and research around them. It should give you a clear idea of which particular articles and materials to look into. It will also help you save time and ensure you find the most credible, relevant facts for your subject.
Identify the purpose of your research
Once you have your mindset on a specific topic, use it to narrow your search and determine the purpose of your research. It will help you find the most relevant and suitable information. Identifying the fresh angle for developing your topic is of the same importance as a good introduction for research paper .
Use academic search engines
Academic search engines can be quite helpful in weeding out the lower-quality resources and focusing on true research papers from reputable organizations. Most people use Google, but despite being the number one search engine in the world, it doesn't always provide the most credible results.
Instead of relying on Google, we recommend that you give these search tools a try:
Google Scholar – provides connections with countless credible and relevant scholarly and academic journals, including formatted citations in APA, AP, or MLA, all exportable with BibTex or RefWorks.
Refseek – a web search tool that allows you to quickly browse countless journals, newspapers, books, and documents without the annoying sponsored links or ads.
BASE – containing more than 4000 materials and resources, the Bielefeld Academic Engine (BASE) is a fantastic way to find top resources from across 100 million materials online.
Use different types of materials
While using one type of resource for finding valid information is a great way to start your research, you can make your paper look boring and untrustful if it consists only of dry facts.
Use different types of materials to make your essay more convincing, factual, informative, and interesting by incorporating real-life examples, credible references, interviews, statistics, etc.
If looking for useful materials online doesn't give you the results you hoped for, you can always resort to getting professional college paper help from experts with years of experience in providing top-quality academic assistance.
Consider hiring a paper writing service
If you're acquiring, let's say, medical education and need to write a nurse paper, you can hire a nursing paper writing service and have academic experts provide the assistance you need for your written assignment.
List of Reliable Sources for Research Paper
Relying on an internet book alone to determine the most reliable resources and materials for your academic needs can take you in the wrong direction.
To help you avoid a costly mistake, we've come up with a list of the most credible, relevant, and reliable resources that provide nothing but validated, vetted, filtered, and well-organized information.
These sources will strengthen your paper with factual arguments and valid resources. Here's the list of top materials to rely on when writing a research paper.
Government entities
Research from Health and Human Services
European Central Bank
Environmental Protection Agency
United States Bureau of Justice Statistics
Research think tanks
The Milken Institute
The Center for Economic Policy and Research
Institute for Defense Analysis
Rand Corporation
Professional standards organizations
American Bar Association
American Psychological Association
International Organization for Standardization
International Atomic Energy Agency
Academic libraries and databases
Sage Publications
Springer Science+Business Media
Now that you have everything you need to conduct thorough and purposeful research, it's time to write the paper of all papers. Before you start writing, make sure you fully understand all the requirements and instructions your professor gave you, and so you're good to go with the best sources for research paper.
If you need some professional help with writing your research papers and college essays, you can always count on our academic experts to provide the necessary assistance and point you in the right direction. Order our services now and have experienced writers come up with outstanding essays for you.
Order your paper now!
What do I do if I can't find any articles on my topic?
Ask a Librarian
Ask an Eagle
33 Canvas/Online Classes
44 Citing Sources
103 Computers/Mobile
10 Faculty Resources
83 Finding Library Materials
9 Interlibrary Loan
34 Library Check Out/Renew
12 Library Hours & Locations
26 Library Policies
4 Library Supplies
11 NWTC Help
3 Printing/Copying
57 Research Help
17 Software
7 Test Prep
20 Troubleshooting
Don't panic! There may be several reasons why you aren't finding any (or enough or the right kind of) articles on your research topic.
You might try one of the following techniques:
Use the NWTC Library Search Tool , which allows you to search a majority of the library's physical and electronic resources using one simple search box.
Consult a customized Research Guide . There is a Guide for each NWTC program that lists the best resources to use for researching program-related topics.
Access the Current, Controversial Topics Research Guide . If you need to pick a topic, write an argumentative paper, or prepare a speech on a controversial topic, this is the guide for you!
Remember that you are always welcome to ask a librarian for help! We can often save you time by suggesting search terms and strategies, so please don't wait until you're totally confused and frustrated to ask for assistance. You can ask for help in one of the following ways:
Stop by the Library Desk at NWTC Green Bay, NWTC Marinette or NWTC Sturgeon Bay.
Chat with us.
Call 920-498-5493
Email [email protected]
Text us: 920-754-3124
Schedule an appointment through Starfish
Choosing a Database (Research Skills Video)
Choosing & Using Keywords (Research Skills Tutorial)
Finding Library Materials
Research Help
Share on Facebook
Was this helpful? Yes 2 No 3
Comments (0)
Contact information.
Call us at 917-594-1556
Where to Find Credible Sources for Your Research Paper
Oct 08, 2011 in Proofreading
Finding Credible Sources Online
The dreaded research paper can leave many wondering where to go for information. With the Internet being so accessible, it might be tempting to type words into Google and use whatever comes up first. You may get lucky and get great sources, or you may get stuck with less credible sites that leave your professor wondering where you got such information. Learning how to evaluate sources for research paper writing is a key component to your research paper's success. Here are five tips to help you as you gather your sources:
Start with a simple search.  Search engines, such as  Google  or  Yahoo! , are great places to start when you're first reading up on the assigned writing topic.
Avoid  Wikipedia .  Print and digital encyclopedias, such as  Encyclopedia Britannica  and  InfoPlease.com , are excellent sources from which to gather material. But be careful of sites such as Wikipedia that allow multiple users to edit. Wikipedia is a great jumping-off point in terms of figuring out what to search for, but double-check all of the facts by using credible sources of information.
Use online scholarly databases  such as  InfoTrac ,  LexisNexis , and  EBSCO , which provide access to the latest research in hundreds of areas.
Newspapers and magazines  are also rich sources of information about what is happening now. Consider browsing through the  New York Times ,  TIME , and the  Wall Street Journal .
Don ' t forget the library.  Often this rich source of information is overlooked because students think it's more convenient to look subjects up online. The problem with that is you miss out on accidentally stumbling upon a book or magazine that might just be the perfect source for your research paper.
NEXT: Finding Credible Sources Online Part 2 
63 thoughts on " Where to Find Credible Sources for Your Research Paper "
Hello. I dont know how to write a research paper and conference abstract. what theme to choose and where find the sources….Thank you
SIRS Issues Researcher
I want to write a convenient essay about sources of information.can you give me a essay on that??
This is quite informative and concise. Thanks
Here is a cool citation generator: http://howtowritecitations.com It may help you with your academic citations and formatting. Good luck guys!
I am writing (trying to write) an essay on Celtic and Brittish Mythology and I can't seem to find many credible sources. Do you have any suggestions? If not, thank you for your time! c:
Jordan Maxwell
Illuminati confirmed.
I am having trouble finding information on my research topic which is Noise Pollution. I can only use 2 sources from google or yahoo and news sites don't count as a google or yahoo.
I can not find credible sources for my research paper, the paper is HIPPA ON PRIVACY, and confidentiality for religious reasons
Try Environmental Engineering
I plan on researching a paper on children's vaccines, and whether they have any problems with the vials of medicine.
I am writing on biblical worship, its true meaning, entailment¤ importance to the New Testament Church, but have not gotten good information on it.
Hi mate. I seriously enjoy the particular post and also your website all in all! That piece of writing is incredibly plainly written and also simply understandable. Your current WP style is amazing as well! Would definitely be great to know where I can acquire it. Please keep up the great job. We all require more such website owners like you online and also much less spammers. Great mate!
For those teachers who try to resist the internet as a legitimate way to do research, they need to step into the 21st century. The internet has enabled students to do way more research than ever in way less time. Of course, this comes at a price of having to navigate through less-than-credible websites for something one could actually use. Some of the best tools for this can be found at credibleresearchsources.com and easybib.com, but still one must be able to identify these for themselves and use good judgement. The ways students do research should evolve quite a bit over the next few years.
I think people should use a computer more often cause computers aren't bad at all so people should just suck it up and use a computer cause THEY AREN'T BAD!!!!
I really need information cause I'm writing a huge research paper and in need information to help its so dumb I need a work cited page and as of right now I have nothing to put on the work cited page so my grade in that class will drop from an A+ to a c maybe b- I cant do that I must get in to U.C. Davis and with a b- or c I cant so I have been looking for places with information or websites to help me find websites with information and this website really didn't help me much but now I one step closer to get getting a work sited page and I'm going to keep trying hard to find websites with information so I can keep my A+ an A+ so I can go to Davis and have perfect grades!! I want to thank tis website for getting me one step closer!! THANK YOU SOOOO MUCH!!!!
Thanks for the info
great really awesome.thanxx for being share with us.
Hello….I need to do a research regarding social network issue…current issue…so how do I surf for a reliable website
look up reliable websites
Does anyone know who makes the decision that something is credible or not?
I am trying to write a research paper on Meridian Health. Not many resources
This really helped me find info on my research paper which is on Electrician.
This will help you
I am really enjoying reading your well written articles. I think you spend numerous effort and time updating your blog.
i need 3 sourses for medical assistant
Useful info !
The secrettowriting.com is a good resource for essay construction.
hi can you give me an idea for my research topics that can be related to computer engineering please help me
You guys should check out J-Gate, they have a vast database of research journals. It helped me a lot to find good, credible sources.
i'm doing a research on using writing in the air, sandtray and cut-out cupboard to improve writing of numerals 1-10 in kg
ples help me find information on how the writing techniques have help other in the world and author, educationalist and other philosophy have said
Hi Akasi. If you ever need any help writing essays halla at w2kaw2ka at gmail
Google scholar!
I am trying to rate prevention an cure. Can help?
my name jeff
I am writing a research paper ottoman empire
how can you find the sources of a website? I'm doing a project and I can't find sources of a website. I need the sources that the website got it from
Wikipedia is a good place to go to find sources, as there are usually links in the info that bring you to the original source.
Thanks very helpful
I am trying to write a paper on the vocational studies of general surgery and it has to be at least 15 paragraphs and more than ten sources but I can't find any sources with useful information
I am trying to write a paper on the vocational studies of general surgery and it has to be at least 15 paragraphs and more than ten sources but I can't find any sources with useful information. Thank you so much for your time and help!
How to find resources for a research paper what does that mean?
try googlescholar
I am trying to find sources for my french assignment and i have to have 4 or more but i can't seem to find more than 3.
I am doing a research paper on Baldrige Performance Excellence Program. I am having trouble finding credible sources. My professors wants 15 peer-review journals and 5 credible sources. Someone please help me.
Can you recommend sites about the percentage of reliable sources in internet? My teacher just asked me to find that for her or else I'll sign a dropping form. That witch
I'm doing a research paper about a lost book of scientific illustrations.
this web tots helps lol I love it lol it works wonders lol
lol btw I tots love earth ( exept those haters am I right single ladies ) and also this source is really helpful ur ma gr
1. online 2. textbook 3. novel
Is BestLife a reputable source????
I need a reliable source about mussolini's youth groups. help
Helloo friends!I am searching information,datasources,databases for a market research report that I am writing for corporate e-learning market.Like,"how much enterprises are using e-learning platforms to train their employees in USA,EU and the rest of the world?" ,"Which are the emerging markets?".PLEASE IF YOU KNOW SOME RELEVANT AND CURRENT DATA LET ME KNOW I'M IN A GREAT NEED !!!
What link on the school homepage would you click to find the place that provides resources for information and research? *
look info and more section
Great! This guide is very impressive and educative. I can now find the best source of my research essay with much ease using this guide. Thanks very much for sharing this information.
Leave a Reply Cancel reply
Your email address will not be published. Required fields are marked *
Save my name, email, and website in this browser for the next time I comment.
Our expert editors and proofreaders are ready and available with affordable and personalized professional services.
Promotional Brochures: How Smart Copy Brings in Business
Effective writing brings in business. And whether you run a small business or a multinational corporation, or whether your brochure is a simple trifold or…
Five Free Things Most Authors Are Not Doing to Promote Their Books
Start a blog. Update early and often. Do a countdown to your release date. Tell users what's going on, and make them feel connected to…
What Are Proofreaders' Marks?
Proofreaders' Marks Explained Having an understanding of the following proofreaders' marks is imperative in desktop publishing. The standard proofreaders' marks were created so that there would be…
Subscribe to Our Blog

Plagiarism checker Do The Check
Academic editing Ask For Help
Samples database View Samples Base
How To Find Credible Sources for Research to Make Your Paper Trustworthy
28 Feb 2022
Quick Navigation
📑Types of Credible Sources for Research
Primary resources
Secondary resources
Tertiary resources
✏️How To Start A Search For Sources
📗The Credibility of a Source
🎓Free Resources For Learning
✍Sites For Scholarly Research
🔍Credible Research Sources to Consider
📝List of Credible Research Sources
❌Sources To Avoid When Conducting Research
📍Tips to Finding Research Paper Sources
Writing research papers requires patience and a lot of in-depth analysis of the materials chosen to find reliable sources. This type of essay is prevalent in all college and school classes. Thus, it helps students showcase their basic skills, such as critical thinking, cohesive writing, and reading comprehension.
Although this project is widespread, only some know how to write a research paper and find credible sources. Therefore, the article below can be of great help. Thus, it includes detailed information about writing papers and everything for student or writer who needs to know about finding credible sources. Furthermore, the type of sources for research in several fields, such as periodicals.
Lastly, here are some essential tips to prove the credibility of a source and how to begin a source-finding process for an award-winning academic paper. The following information can be used as an excellent guide for those needing a beacon for creating quality writing materials worthy of academic achievement. Papers Owl is an excellent website for finding credible sources for academic papers, offering reliable and authoritative information from a variety of sources. Additionally, Papers Owl provides helpful tips, instructions, and resources to make sure you are able to write a highly-acclaimed academic paper.
Is writing essays your hobby?
Participate in our "Independence Day of the United States" essay writing competition and get a 12-month Quizlet subscription.
Deadline: July 24, 2023
Topic: Declaration of Independence
Language: English
Length: 1000-5000 words
Font size: 11 or 12
Types of Sources Used in Research Papers
Finding credible sources for research is essential, but what makes a source credible? You can find credible research sources on government pages, scientific journals or references, and credible websites. This sets the tone for explaining each type of source for research: a website, an article, references, and credible news.
Primary Resources
Finding credible research paper resources must be carefully provided and fact-checked to ensure the resources can be used on the paper, primarily if the appropriate data type is indicated on a website. Online pages nowadays can be edited by almost anyone and published anonymously without any form of credibility. Therefore, the best credible sources for academic research must come from government references or educational websites. The most trustworthy are the WHO, NHS, US Census Bureau, and UK Statistics.
Secondary Resources
When it comes to the second type of resource for research papers, articles are great for obtaining details and deep analysis of materials. In addition, selecting a credible article from the online library is unbiased and accessible more than other types of sources due to the large quantity of information displayed on the first page (such as the author's name and education, the year published, if it was peer-reviewed, etc.). Some familiar and great academic resources are Google Scholar, Public Library of Science, Oxford Academic, and BioMed Central. In another way, you can use an online writing service.
Pro tip: if you doubt the credibility of a source, try using the CRAAP test, which states for Currency, Relevance, Authority, Accuracy, and Purpose. Analyze the information taking these detail into account, to determine whether the source can be used or disposed of.
Tertiary Resources
Lastly, the news is the last credible source for research papers on the list, which require much precaution and time to find credible sources for research papers and determine if this information type should be taken into account. To find good sources for research that include current-event situations, ensure to acquire information from online papers.
Suppose you're struggling with adding checked resources to your paper, and you constantly search for references or the article "how to find sources for a research paper." In that case, a good thing to implement is the CRAAP test mentioned above.
How to Start a Search for Sources
Students wondering how to find unbiased and credible sources for research papers can use the following paragraph as a great guide. Good research sources are not technically hard to find sources in the library, but they require time. In the beginning stages of research, the bigger picture tends to be challenging to see. Therefore the first step to find a good source for an academic research project is to start anywhere, even online, and narrow your search once you've discovered a connector string.
Here's a useful list of steps students can use to find credible sources.
Start somewhere. Simply searching the type of topic chosen in general will provide a good introduction and help students move forward with the investigation of materials.
Use only fact-checked sites. Databases like Wikipedia should be massively avoided. Thus, each article can be edited by anyone, and no facts can be proven to be true. Go for scholarly databases, well-known newspaper articles, and the science essay to find credible news.
Go local. Although most information can be accessed online, university libraries are still relevant and find a great source of data, so this source is highly recommended to be used.
Build your thesis statement
This is AI-powered online tool that lets you create a thesis statement about any topic you need.
Simple interface
Works with any type of paper
Absolutely free
Unlimited attempts
The Credibility of a Source
It is becoming more critical for students to find sources amid the vast number of available reputable internet articles. Unfortunately, the accessibility of the information played a bad joke on Internet Users. There is a lot of fake news, click bates, fabrications, propaganda, and manipulation. How do you not become a victim and find a reputable article in the world of the yellow press?
Credible sources are information based on evidence. It exists an easy way to check the credibility of a proven source. You just need to pass the CRAAP test :
Currency: Is the primary source modern?
Relevance: Does the source fit with what you're looking for?
Authority: Who wrote the origin? Where was it published?
Accuracy: Are the claims given in the right way?
Purpose: What was the point of putting this source out there?
Our top essay writers prepared helpful advice in this article. They use them daily to be sure that none of your teachers and examinators doesn't put the background in question. This advice works well as the sole mechanism of the CRAAP test.
Collect data for research carefully. It should be accurate and current.
You must ensure that the source is appropriate for your project.
The author and the publisher would be recognized as leading authorities in your academic investigating field.
The author's references should be simple to access, clear, and objective.
The URL and style of online sites should indicate their source's credibility.
Free Resources for Learning
Open Educational Resources are accessible, reliable research paper sources available for the population without charge for teaching and educational purposes.
To find credible sources of this kind, make sure they have a Creative Commons license, stating that the information displayed can be shared and used to help with research paper . You need to check the credentials and backgrounds to make sure they provide relevant information to be considered valid sources and look for non-biased content to keep neutral to build your opinion on it later in the paper.
Sites for Scholarly Research
Scholarly research requires some patience and analysis to find sources and check their credibility. Government pages are reputable, but experts should be careful of political ideas in the article that are more fond of one or another party, as well as educational and university sites, in which the information can be usually used for research but should be analyzed too.
Finally, company websites are another great source to use for scholarly search, but, as before, the writer should be aware of any product promotion that gets in the way of credible information.
Know how to structure your paper
12-point Times New Roman
0" between paragraphs
1" margin all around
double spaced (275 words/page) / single-spaced (550 words/page)
0.5" first line of a paragraph
PapersOwl editors can also format your paper according to your specific requirements.
Credible Research Sources to Consider
The following point will come in handy if you're searching for credible sources for research papers. Below, you can find a list of sources for the appropriate type of research papers that contain primary and secondary sources to create an outstanding and academic-worthy piece.
Government Entities
Professionals highly regulate the sources, so they are safe to use as primary sources. Depending on the country researched, the reputable government site will vary. However, some general examples that provide outstanding scholarly databases are the Australian Government Department of Health and the CIA World Factbook.
Periodicals
A newspaper article, a magazine, and a journal are three forms of periodical sources. Some might be suitable for scholarly research (an article, conference and working papers, and theses), and others fit non-academic research (magazines, newsletters, articles without bibliographic information, etc.). Examples of good periodical sources are The Journal of Psychology and the Journal of Alzheimer's Disease.
Academic Libraries and Databases
You can search for specialized databases and academic libraries in both paid and free accessibility, and most paid information can be obtained with a university or school password. In addition, these sources are entirely reliable and always provide some sort of bibliography to cite the author's background, credentials, and writing format. The most popular and trustworthy academic libraries and research databases to obtain information on books, studies, and other documents are Google Search, PubMed Central, and ScienceDirect. These search engines allow authors to access data content easily and fast.
Professional Standards Organizations
Professional Standards Organizations serve as excellent consultation guides for terminology and specifications in a certain country. All countries have at least one listed as an official search to help people access certified information. The most common ones used for academic research paper sources are the American National Standards Institute, the British Standards Institution, and the Standards Council of Canada.
Indexes & Abstracts
Indexes and abstracts are credible sources of information that readers can quickly find if these will suit their research or not. Abstracts provide a small summary of the entire text accessed with the clues explained. Therefore it is easy to conclude if that info can be used or not in the written composition being created. Furthermore, indexes help break down texts into brief headings that experts use as the hook sentence and acquire specific data.
Newspaper Indexes
For research studies that need past data, newspaper indexes are the best option. These are indexes composed of names, dates, subjects, illustrations, and other important details found in newspaper articles or groups of newspapers. It helps to organize similar information and data, so readers can access it quickly and obtain specific facts they are looking for.
Reference Books
Reference books provide further knowledge on a chosen topic. You can find them in the bibliography of other books and credible websites, and other credible sites that provide citations for the information displayed.
List of Credible Research Sources
It's more complicated to find credible sources for research papers. So let's begin with online resources like webpages. You may be familiar with Google Scholar or Google Books, but the world is not limited to Google. So we aim to expand the range of credible sources for research papers:
WorldWideScience uses 70+ country datasets. When users search, online databases from across the globe provide English and translated results from linked periodicals and academic sites.
BBC News is one of the most reliable news sources. They post news in text and video on their official website for your APA format of research paper. So you don't have to pay anything extra to watch it.
The Economist is a well-known and respected weekly magazine focusing on international business, economics, and politics. It can also be found online.
Refseek works like Google but prioritizes scientific and scholarly results from.edu.org and online encyclopedias.
National Geographic site has the latest news and films on any subject! It has a website, smartphone app, and TV network. Relevant sources and proof make confident for your paper.
The Wall Street Journal is an additional American-based business site powerhouse. It is published both digitally and in broadsheet print, indicating its high popularity.
Stuck with finding the right title?
Get plenty of fresh and catchy topic ideas and pick the perfect one with PapersOwl Title Generator.
Sources to Avoid When Conducting Research
Author qualifications, publication date, and peer-review status are essential elements to consider when researching material. Unfortunately, not all websites and posts include these details, making it difficult to determine whether the content is suitable for use in a research paper. To avoid wasting time, carefully consider the sources you use when beginning a research paper. In addition, for those who lack the time or resources to complete the research, there is opt to pay for paper writing .
Social Media & Related Sites
Some professionals and organizations use social media to spread fact-checked knowledge about specific topics. Social media and related sites use the worldwide phenomenon known as "fake news" to misrepresent current and previous events.
Wikipedia was cataloged as unreliable for research papers a long time ago because of its lack of credentials and quality and the ability that anyone can edit the type of facts and information displayed. We have shared advice on how to work with Wiki to make a profit.
General Blogs
Nowadays, anyone with a computer or mobile phone can create a blog and publish or cite information that can't be checked. Be cautious and select the type of sources. Only verified channels with a particular checkbox before writing.
You should also avoid common magazines while writing a research paper. They have an excess of commercial uses to promote products or services. Scientific publications are reliable sources for research papers because they aim to educate their readers.
Outdated Sources
Old sources, especially books, can become useless, which is the same as being unreliable. On the other hand, such type as reliable websites tends to be changed often. It's essential to check the publication date of the books and websites before including them in your writing paper.
Need help with an essay?
Get your paper written by a professional writer
Tips for Finding Research Paper Sources
After reading all the information in this article, how to find good sources?
It is not difficult to find credible research paper sources and discover new facts and data. It does require some patience and analysis, but nothing that can't be done if correctly approached. To list sources, in the following paragraph, you can find helpful information and tips to find trustworthy resources, books, and journals to write an award-winning research paper.
Begin with reliable sources. Cautious with Wikipedia. Wikipedia is one of the most accessible resources in the world for your paper. However, it makes Wiki vulnerable to editing and entering unverified information. Use the wiki resources wisely, and don't cite publications directly in your writing paper. Next to the words, you can find the number. By clicking on the number, you can see the source of the article's author. You can find different credible sources, such as credible journal articles, an essay of a famous author, and thematic researching papers. It is hard to find in Google search, but Wiki is ready to share it.
Go to your local library. The library can provide an incredible type of resources of printed data and a vast catalog of materials for research paper or some that don't require up-to-date information. Furthermore, the library is a center for those engaged in writing a research paper, information-flooded places.
Find secondary sources and start from there. If you find a starting point newspaper article where a primary source is cited, look for the quality of materials that have been re-published the most by other authors. The goal is to use only the most credible and "used" source that can back up your academic research paper. Basically, find the range type of primary resources you must include in your piece in the credible sources for your paper.
Use various sourcing type. Writing a research paper at the academic level is recommended to use as many sourcing types as possible. The paper, books, websites, newspaper articles, documents, research studies, and others are good examples of this that will take your research paper to the next level.
Add one source per page. This standard requirement can vary depending on the professor, but a good rule to follow is to add at least one credible source of information per page to back up the writing information.
Crafting an award-winning academic paper is largely dependent on finding reliable sources. By following the tips in this article, you can create a successful paper. If you're short on time, you can also buy a research paper online to save you effort and time.
Was this article helpful?
Thanks for your feedback.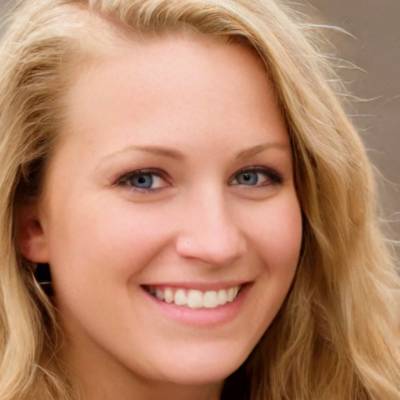 Prof. Linda Mia
I've worked for the past eight years as a content editor, creative writer, and professional essay writer. Every day, I work hard to make sure my clients are satisfied with the projects and papers I write for them. My areas of expertise are wide, ranging from Psychology and Sociology to Political Science and World History.
Readers also enjoyed
Feminist research topics for students.
Research Paper Writing Guides 11 likes
Food Research Topics
Research Paper Writing Guides 13 likes
Sports Research Paper Topics and Ideas
Research Paper Writing Guides 14 likes
WHY WAIT? PLACE AN ORDER RIGHT NOW!
Simply fill out the form, click the button, and have no worries!
Skip to primary navigation
Skip to main content
Skip to primary sidebar
Study Right
Online Study Skills Training
6 Tips to Finding Research Paper Sources that Set You Apart
Research paper sources can be difficult to find – especially if you want the good ones.
And we want good ones. One of the exercises we often have our students in our online study skills courses do ( you can find info on them here ) is to think about your teacher having to read all of those papers. If you are a high school English teacher and you've assigned 120+ students to write a 10 page research paper, how many do you have to read?
And – knowing how high school students often write – think about how much fun that will be. Sure, some of those papers will be interesting. But there will be some stale ones, too.
Don't be the student who turns in the stale research paper. It's a sure way to miss the success level you desire. Instead, find some creative ways to make your research paper interesting. Research papers can be fascinating and enjoyable, especially when you dig up unique and noteworthy research paper sources.
Here are six quick tips that will help you do fast, effective research, and find great research paper sources that will set you apart from your classmates.
1. Start with Wikipedia
A few years ago, this would have been heresy. I'm aware of that.
But I'm not suggesting you should quote the Wikipedia article. We realize that there may still be some negative realities that come with a site that anyone can edit. Sure, occasionally some goof will get some weird information published on Wikipedia.
Wikipedia, though, is more accurate than any other encyclopedia.
As hard as that may be to believe, it's been tested and found true.
But that's not even why we're going to Wikipedia. We go only for two real reasons: first, it's a nice overview of whatever topic you're trying to research (let's say you're studying  learning styles ). The Wikipedia article will give you most of the big ideas associated with the topic, as well as link out to other ideas that may be similar. Starting here helps you get your bearings in the subject. After all, you're stepping into a conversation that has been going on for years and years.
Second – and most importantly – we're after the citations and sources at the bottom . Wikipedia frequently cites the most important research paper sources for you. It just makes sense to start here. (In our example article – learning styles – there are nearly 50 sources cited)
2.  Go to the library (a great place for research paper sources)
After you've dug through your Wikipedia article, the next step is an easy one – go to the library. Unless you're studying something that has recently come into existence (like trying to find research paper sources about Facebook), your local or school library will be your best resource.
Go there, and armed with your Wikipedia knowledge, start searching for the best sources. We're not just after any sources, though. We're after only the best research paper sources. This will require a little bit of effort, but you can find some success without too much effort if you know what type of research paper sources you need to find.
3. Find the top few secondary resources cited in the article
Depending on the size of your paper, you'll use a different number of sources. But the goal is to use the most authoritative sources possible.
If you want to know about teeth, for example, who would you consult – a dentist or a hockey player? The dentist, because he has more experience with teeth, has studied teeth, and he probably has all of his.
But if you're trying to get some information on the best ice skates to buy, who would you consult – the dentist or the hockey player? Again, you consult the one with the most authority on the particular subject – in this case, the hockey player.
So how can you decide which sources are most authoritative? Try to find the sources that have been cited by the most other sources. This takes a bit of research before you're able to find these, but as you read several sources, you should start to see a pattern of references. Follow that pattern.
Another place to check is Google Scholar . This service will tell you how many times your different research paper sources have been cited. Use those sources with the most citations.
4. Follow the trail of citations to primary sources
After you've found a few good resources that help explain your topic, get to the sources behind those research paper sources.
This is an area you have a real opportunity to set your paper apart from your classmates.
Generally speaking, the closer a resource is to the topic you're studying, the better.
If you are studying Abraham Lincoln, try to find some letters he himself wrote. Maybe you could find an original newspaper clipping of interviews with the people closest to him. Journal entries are great finds, too.
If you are studying something more recent, sometimes you can find video or audio interviews with major players in your topic. If you're studying someone who is still alive, maybe you could interview him or her yourself.
Can you imagine how unique your research paper sources would look if you had a personal interview with a high-ranking government official, or a family member close to someone you're writing about? Get creative here. The more unique your sources and the more creative you are in getting them, the more unique your paper will be.
Make some phone calls, dig through some microfilm (ask your librarian if you don't know what that is), and search out the most interesting and unique sources you can for your paper.
5. Mix up your research paper source type
Don't just stick to the normal sources – a book and a few journal articles. These are great resources, but finding truly interesting, unique, and noteworthy research paper sources requires you to go beyond those traditional sources.
They are great places to start. But don't stop there.  Think about some of these other source types for ideas:
Newspaper articles
Private journal or diary entries
Edited collections of essays
Scholarly journals
Sound recordings
Film, TV, or video recordings
Google books
Personal interviews
6. Get at least one source per page of your research paper
This sort of a good, general standard that will probably last you through high school and college. Different institutions have different standards, but this is a good starting place. Make sure to check your assignment requirements before you stop researching, though!
I once helped a student gather a number of research paper sources for her final project as a high school student. She got bored, though. So she quit. And she got a terrible grade. That's what you should expect, too, if you don't get enough resources.
If you get enough research paper resources while following these tips to make them interesting and unique, and I'm confident your research paper will stand out from your classmates.
Skylar Anderson
Skylar passionate about equipping students to succeed & fulfill their personal missions. He lives in Denver, Colorado, and you'll find him making chili or enjoying the mountains with his family on the weekends. Twitter: @skylaranderson
Table of Contents