Working for the British Red Cross
Behind every great cause there's an amazing team that makes everything possible.
Since 1870, the British Red Cross has been helping people in crisis, whoever and wherever they are.
It's our mission to help as many people as we can in whatever way we can. Without our staff, this simply wouldn't be possible.
We're always on the lookout for people with bright minds and big ideas to join the Red Cross Movement and help us use human kindness to overcome crisis.
Arrow icon See vacancies
See what it's like to work in...
Our retail team run 330 British Red Cross shops on high streets across the UK.
Digital and innovation
Our digital and innovation teams develop new products to improve staff, volunteer and supporter experiences.
International and overseas
Our international teams ensure people around the world get help in emergencies.
Emergency response
Our emergency response teams are deployed when crisis strikes in the UK.
Corporate services
Our finance, information technology, HR and marketing teams play a vital role keeping our organisation running.
Education and training
Our education and training teams teach first aid skills to thousands of people each year.
Health and social care
Our health and social care teams provide support to communities across the UK.
Refugee services
Our refugee services offer support to vulnerable refugees and asylum seekers.
Fundraising
Our fundraising team raises money to help people in the UK and overseas.
What you get in return
As well as a rewarding career with a global charity, you'll get access to a wide range of enhanced benefits:
Flexible working – Your work-life balance is important to us. We'll do what we can to make sure you can work in a way which suits you and your lifestyle
36 days annual leave (including bank holidays) plus the chance to purchase 5 extra days leave – It's time to refresh. We recognise the importance of plenty of time off to recharge
Training and development opportunities – We want you to be the best you can be. We provide a range of courses and training opportunities to further your development
Maternity, paternity, adoption, shared parental and careers leave – Take the time you need to care for your loved ones
Wellbeing support and advice helpline – Mental health matters. We want all our staff to know they have someone to talk to when they need it most
Pension scheme – We want you to feel secure in the knowledge you can look forward to a comfortable, happy retirement
Employee discounts – As a British Red Cross member of staff, you will be eligible for a Blue Light Card which offers discounts at various well-known shops, restaurants, and brands
Cycle to work scheme – Hop on your bike and get active. Your physical health and wellbeing is important to us
Season ticket loan – We'll provide an interest free loan to spread out the cost of your commute to work
You can read our family friendly policies .
The British Red Cross does not tolerate any form of misconduct, including sexual harassment, exploitation and abuse. We have a code of conduct in place which all staff and volunteers are bound by.
We are fully committed to promoting an environment in which all staff, volunteers and those we seek to help feel empowered to report any misconduct.
Find out more about our code of conduct and complaints procedures .
Our organisation was born out of a desire to bring help without discrimination. Impartiality and neutrality have been central values for the Red Cross since we started.
We support a huge range of people and we recruit for a diverse and inclusive workforce.
Find out more about our approach to diversity .
Our values in action
As an organisation we are guided by seven fundamental principles. These principles are at the heart of our values: compassionate, courageous, dynamic and inclusive.
We each bring the values to life by living our 'values in action' across the organisation. By doing this, we all contribute to shaping the best environment to help people in crisis.
Read more in our framework, which guides how we do things at the British Red Cross.
Our values in action framework (PDF)
See what our staff say
Patrizia Lombardi – Team leader crisis response contact centre, and emergency response volunteer
What's your role at British Red Cross?
I work at the crisis response central hub in Manchester, where we receive calls about incidents from all over the UK. It's our job to source volunteers who are able to help out. Off the back of that, I also volunteer as an Emergency Response Volunteer on the frontline at some of those incidents. I have helped at the Doncaster floods, Bolton student floods and most recently welcoming families back from China at the start of the Coronavirus outbreak.
What does a typical day look like for you?
We take inbound calls from the fire service, UK power networks etc. who let us know what has happened and that there are people who need our help and we source volunteers who can do this. The type of incident can range from a small house fire to a major national incident.
What's your team like?
Our central hub has recently celebrated its 3 rd birthday, and there is a small team of us who have been here since the start. The centre previously opened out of hours, but we are now open 24 hours a day so have taken on new staff who are all great. It's a friendly, supportive atmosphere and we all care about helping people who need it.
Favourite thing about working here?
My day to day role means I can help out with deploying volunteers to help people who really need it, but that I can also experience what it's like to be one of those volunteers out in the frontline. I like that I can dip into the different services we offer. I am interested in doing some work in refugee services and independent living and I know that I will be supported to do so. As well as me gaining more experience, it benefits those we support and help.
Our family friendly policies
Flexible working procedure.
PDF 265KB 12 pages
Maternity leave and pay procedure
PDF 184KB 11 pages
Paternity leave and pay procedure
PDF 199KB 5 pages
Parental leave procedure
PDF 113KB 5 pages
Adoption leave and pay procedure
PDF 173KB 10 pages
Shared parental leave and pay procedure
PDF 319KB 22 pages
Carer's leave procedure
PDF 195KB 4 pages
You may also be interested in...
Current vacancies.
Search for roles at the British Red Cross.
How to apply
Advice on completing and submitting your application.
Your British Red Cross jobs account
Get job alerts, apply for roles, remove applications and find out your application status.
Sign up for job alerts
Get job alerts emailed to you.
Is this page useful?
Thanks for your feedback

OUR JOB CATEGORIES
GLOBAL OPPORTUNITIES
LOCAL OPPORTUNITIES
HQ OPPORTUNITIES
STUDENT AND GRADUATE PROGRAMS
STAFF ON LOAN FROM NATIONAL SOCIETIES
PREPARE YOUR APPLICATION
OUR RECRUITMENT PROCESS
COMPENSATION AND BENEFITS
OUR DIVERSE TEAMS
STORIES FROM COLLEAGUES
JOIN OUR CAREER EVENTS
English (United Kingdom)
Français (France)


Work with us
Prepare your application

Stories from our colleagues

Subscribe to our careers newsletter

Create a job alert   with these criteria >
Meet us live.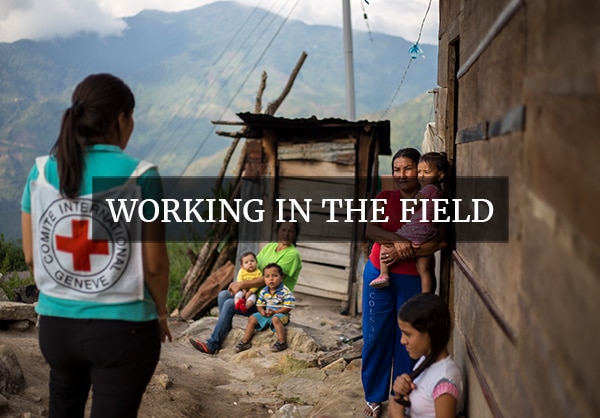 JOB CATEGORIES
Archives and information management
Communication
Cooperation with national societies
Data management and analytics
Economic and food security
Finance and administration
Health care
Human resources
Information and communication technology
International law and policy
Relation with arms carriers
Tracing agency and protection
Water and habitat
Weapon contamination
Meet Us Live
@ International Committee of the Red Cross - Accessibility - Copyright - Privacy policy - UID: CHE-105.924.024
Our Members
International Red Cross Red Crescent Movement
Our Fundamental Principles
Careers and Internships
Careers and internships
Getting involved with the red cross.
There are many ways in which you can show your support to those in need, such as donating in cash and in kind, or volunteering and working for the Red Cross. We recommend that you seek information from the National Red Cross or Red Crescent Society in your country.
Internationally, all volunteering opportunities are managed by the National Red Cross or Red Crescent Society in the country concerned. If you are interested in volunteering, please check the IFRC website where contact details for each country can be found. For job opportunities, consult your National Red Cross Society job page, or the vacancies page on the website of the International Federation of Red Cross and Red Crescent Societies.
For residents in Belgium, you can connect with the Red Cross here: Croix-Rouge de Belgique (French community) and Rode Kruis-Vlaanderen (Flemish community).