Conversation Between Teacher And Student
Conversation between Teacher and Student in English
If you are a student, you would definitely know the kind of conversations that happen between teachers and students. The common topics that are discussed include homework, tests, assessments, projects, examinations, enquiries, doubt clarifications and discussions about random topics. You will find a few examples of such conversations between a teacher and a student in this article. Check them out and try analysing the kind of words, and the language as a whole, used in such situations.
Table of Contents
Sample conversation 1 – conversation between teacher and student about future plans, sample conversation 2 – conversation between teacher and student about homework, sample conversation 3 – conversation between teacher and student about taking leave, sample conversation 4 – conversation between a teacher and a student meeting after a long time.
Teacher – Good morning, Nancy. How are you?
Nancy – Good morning, Ma'am. I am fine. How are you?
Teacher – I am doing fine. What are your plans after the Class 12 Boards examination?
Nancy – Well, Ma'am, I am planning to pursue English Literature.
Teacher – I thought so! I know how much you love English. So, did you decide from which college you want to pursue English Honours?
Nancy – Yes, Ma'am, I have made a list of a few colleges; they are quite good. But ultimately, it will depend on how much I manage to score in my Board exams.
Teacher – I am sure you will fare well in the exams, and I'm also pretty sure that you'll score the highest mark!
Nancy – I hope so, Ma'am.
Teacher – I wish you all the best for your Board results and future too.
Nancy – Thank you for your encouragement.
Teacher – Good Morning, students. I hope everyone has completed the History homework I had given yesterday?
Raj – Good Morning, Ma'am. I could not complete my homework.
Teacher – Raj, what happened? Why haven't you completed your homework?
Raj – I am sorry, Ma'am; I had a severe headache yesterday.
Teacher – Well, I will excuse you for today. Try to take your friend's help and complete it by the end of day, latest by tomorrow morning.
Raj – Okay Ma'am, I'll try to complete the homework by recess.
Teacher – Make sure you do not repeat this, Raj. All these will count for your internal marks.
Raj – I am sorry, Ma'am. I will not repeat this again. Thank you so much for understanding.
Anjali – Good Afternoon, Sir. May I come in?
Teacher – Good Afternoon, Anjali. What brings you here at this time?
Anjali – Sir, I wanted to find out if I could take leave for a few days in the next week.
Teacher – How many days of leave do you want and why?
Anjali – I need leave from Wednesday to Friday as my elder sister is getting married.
Teacher – Oh, is it? I wish her all the best on her new journey, but don't you have your half-yearly examination starting next week?
Anjali – Yes, Sir, but we don't have exams on the days I need leave.
Teacher – Okay. Do you think you will get enough time to study amidst the wedding?
Anjali – I have completed all my revisions beforehand so that I won't have to miss my sister's wedding functions, and I'm fully prepared for the remaining exams.
Teacher – Good, that is impressive. Please write a letter mentioning the reason and the dates on which you require leave. I'll forward it to the Principal. Once she signs it, you can go ahead and take leave.
Anjali – Okay Sir. I will write the letter and bring it to you tomorrow. Thank you for your time.
Teacher – You are welcome.
Dhruv – Good evening, Ma'am.
Teacher – Good evening. I know you. Aren't you Dhruv Sehgal of batch 2012?
Dhruv – Yes! Ma'am, I am so happy that you recognise me! How are you?
Teacher – I am good. What about you? Where are you these days? What are you doing?
Dhruv – I am doing good, Ma'am. Just came home a few days back for a family function. I'm working in Canada for a foreign bank.
Teacher – Oh, wow! That's so good to hear. I knew you would land up in some banking jobs as you were so good with numbers.
Dhruv – It is all your constant guidance back in school that motivated me to take up the job. Thank you for all your love and support.
Teacher – Isn't that what a teacher does? If you are staying for this weekend, you can come and join us for the Annual Function of our school.
Dhruv – Sure, Ma'am, I would love to attend. I will surely try to make time to come.
Teacher – Great talking to you. See you.
Dhruv – See you soon, Ma'am.
Frequently Asked Question (FAQ)
What are the points to be remembered when writing a conversation.
When you start writing a conversation, see to it that you know fully well about what is being discussed. Understand the characters and the relationship between them. Make the conversation casual or formal based on the scenario. Use language wisely to convey what is discussed in the conversation along with the emotion with which it is communicated.

Register with BYJU'S & Download Free PDFs
Register with byju's & watch live videos.

Write a Conversation Between Teacher and Student [3 Examples]
Conversation Between Teacher and Student: In this article, you will learn how to write a conversation or dialogue between teacher and student. Here, we've provided 3 examples for your convenience. So, let's begin.
1. Conversation between teacher and student about exam preparation
Student : Good morning, sir.
Teacher : Good morning.
Student : Sir, my examination is round the corner. Can you give me some instructions as to how I should prepare?
Teacher : Certainly! But at first, get rid of your mobile. That is a major distraction.
Student : Ok, sir.
Teacher : Read your texts thoroughly, for you must have all the information while you study.
Student : Sir, I have a problem in memorizing.
Teacher : Instead of learning, try to understand it. Try to concentrate on one major theme at a time until you grasp it well.
Student : Sir, a few of my friends were planning to do group study. Will it be useful?
Teacher : Yes, definitely. You also must solve old question papers because those will help you get acquainted with the format of the questions.
Student : Thank you, sir.
Teacher : If you need anything else, let me know.
Student : Sure, sir.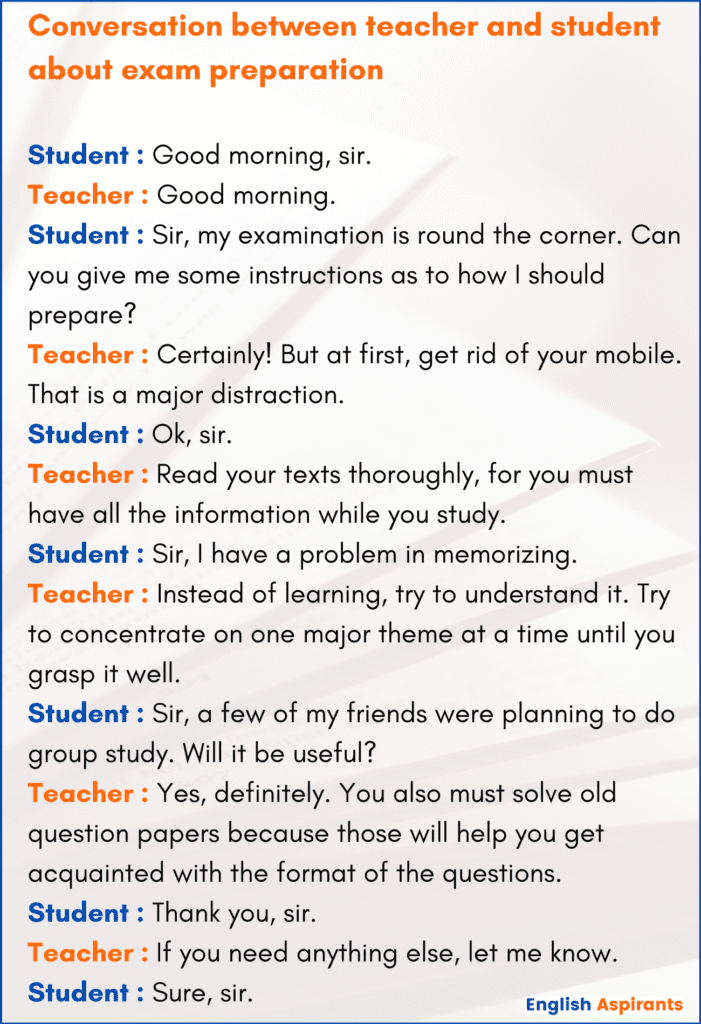 2. Conversation between teacher and student about homework
Teacher : Show me your homework notebook.
Student : Sorry, sir. I forgot to complete my homework.
Teacher : It is not the first time. You often don't do your homework properly. Let me call your parents and tell them about this.
Student : Please sir, don't tell my parents about this.
Teacher : When will you do your homework properly?
Student : Sir, from onwards I'll do my homework regularly.
Teacher : Promise?
Student : Yes sir.
Teacher : Okay, this is the last time I am pardoning you. If you either do this mistake I'll call your parents. Do you understand me?
Student : Yes sir. Thank you very much.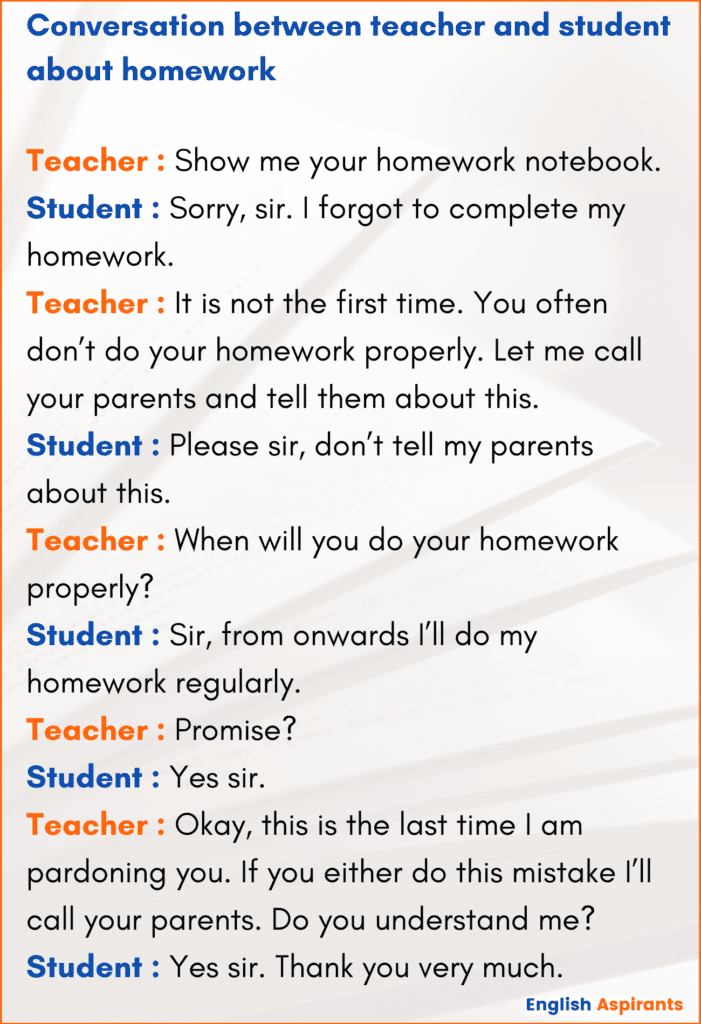 3. Dialogue between teacher and student about importance of English
Student : Ma'am, can I talk to you for a minute?
Teacher : What is it, my boy?
Student : l am very weak in English and that's why my classmates laugh at me. I don't know how to improve my English.
Teacher : Well, you mustn't feel bad about this. Just keep in mind that learning English is essential nowadays as it is the key to success.
Student : Ma'am, kindly give me some suggestions on how I can improve.
Teacher : Well, start with reading English newspapers. The Telegraph would be an easy one for you.
Student : Will it be enough?
Teacher : Not really. You must watch English news and English movies too. Try to communicate in English with your friends. That will help you the most.
Student : Thank you, ma'am.
Teacher : Remember, learning English properly, will help you to expand your knowledge. It will help you in higher studies too and most importantly, it will help you to score more in the job interviews.
Student : Thanks a lot, ma'am. I really didn't know all these.
Teacher : Welcome, my boy! Now you go and attend your classes.
Student : From today onwards, I'll try to learn English accurately.
Teacher : Very good. Don't hesitate to come to me if you ever face any problem.
Student : No, ma'am. I won't.
Teacher : That's like a good boy!
Also Read: Conversation Between Doctor and Patient in English
Related Posts
Write a conversation between doctor and patient [5 examples], conversation between shopkeeper and customer [3 examples], 11 thoughts on "write a conversation between teacher and student [3 examples]".
Nice conversation
Good information
Helpful thanks✨
Thank You Alupo Sarah
Thanks you so much This article is very useful conversation Teacher and student 👍
Well done Team
Thank you. Keep visiting our website
Thank you to share this conversation This is very nice conversation I am principal of school In jiva public school I regular see your conversation
thank you so much share with conversation
Leave a Comment Cancel Reply
Your email address will not be published. Required fields are marked *
Save my name, email, and website in this browser for the next time I comment.
You are using an outdated browser. Please upgrade your browser or activate Google Chrome Frame to improve your experience.
Classroom Chats: Your Guide to Conversations Between Teachers and Students
The way you speak to a friend in a coffee shop is very different than the way you speak with a teacher in a classroom. 
Between different vocabulary and different etiquette, it can feel overwhelming at times.
If so, you're in the right place!
I am going to teach you all the basics of talking to your teacher. By the end of this post, you will feel comfortable carrying on a classroom conversation in English.
Talking to Teachers 101
"teacher time", "being polite", "first day of school", "in school", "harry potter and the chamber of secrets", and one more thing....
Download: This blog post is available as a convenient and portable PDF that you can take anywhere. Click here to get a copy. (Download)
In general, the relationship between a student and a teacher is formal. When addressing a teacher, students need to be respectful and polite by using titles similar to what you would use in the workplace, as outlined in this video:
It is important to know the teacher's title so you know the correct way to address them. On the first day of class, most teachers will introduce themselves and write their name on the board. At this point, you will know how to address the teacher . However, if you are ever in doubt, it is best to address the teacher formally by calling them Mr./Mrs./Miss. + Last Name.
Some teachers prefer to be addressed as Professor + Last Name or Dr. + Last Name if this title applies.
Besides understanding how to address the teacher, students also need to learn the rules for talking in their classroom. Different teachers use different rules, but you might have to raise a hand before speaking, wait until class ends to hold a conversation or send an email if you have a question.
Once you know these classroom rules and the appropriate way to address your teacher, you will be ready to actually hold a conversation with them.
Now that you understand the basics, let's look at some example conversations between teachers and students.
Take some time to watch each of these five videos. You will hear conversations and learn new vocabulary. After each video, we will take a deeper look at the conversations together.
FluentU takes authentic videos—like music videos, movie trailers, news and inspiring talks—and turns them into personalized language learning lessons.
You can try FluentU for free for 2 weeks. Click here to check out the website or download the iOS app or Android app.
Try FluentU for FREE!
Now, class is in session! Let's get to it.
( Watch on FluentU .)
This video is the perfect place for new English learners to start. You will hear a few phrases that teachers often say to students. Write down any words that are new to you and practice repeating each phrase after you hear it in the video.
A few key vocabulary words and phrases from this video are:
repeat  — say again
open your books  — a phrase encouraging someone to take out a book and turn to a specific page
listen  — pay attention to sound
Let's look at a sample conversation using some of the phrases from the video:
This example shows how a teacher could talk to students about the lesson for the day. The vocabulary words in this video are great building blocks for more complex conversations that are often heard in classrooms.
Here is a sample dialogue that uses the vocabulary words from the video:
Teacher : "Come in students, sit down."
Student : "What are we learning today?"
Teacher : "Today we are learning about apples. Please, open your books and read page 3."
Teacher : "Now, listen to me say 'apple' and repeat after me."
Student : "Apple."
Teacher : "Now write the word 'apple' on your paper."
Teacher : "Very good. You may now go out and play."
It is important to be polite, especially when you are talking to your teacher. Watch this video for examples of how to have a polite conversation. Many of the phrases in this video also apply to conversations held outside of a school setting.
A few key vocabulary phrases from this video are:
this is difficult — a phrase that means "this is hard or challenging"
going to school — a phrase that means someone is on their way to the educational building
thank you for helping — a phrase expressing gratitude for someone's assistance
Let's look at some of the short conversations from the video:
You might hear this short conversation when a student arrives in the classroom. Notice how the student responds in a polite manner.
Teacher : "Please come in."
Student : "Thank you very much."
This conversation could happen after a student asks for help with a math problem. Again, the student is polite and thanks the teacher in the conversation.
Student : "Thank you for helping."
Teacher : "No problem."
The first day of school can be hard, but this video shows how to handle a conversation between a teacher and a new student. Pay attention to how the teacher talks to the class and how the new student introduces herself.
my name is  — a phrase used to introduce yourself
come in — a phrase inviting someone to enter a space
sit down  — a phrase encouraging someone to rest on a chair
Listen to the conversation in this video. The students greet the teacher and they ask how the teacher is doing. A new student also enters the classroom and meets the rest of the class.
This is another great example of being polite in the classroom.
Students : "Good morning."
Teacher : "Good morning, everyone"
Students : "How are you?"
Teacher : "Fine thanks, how are you?"
Students : "Great!"
Teacher : "Come in please."
New Student : "Nice to meet you. My name is Kate."
Students : "Nice to meet you, too. Sit down, please."
New Student : "Thank you."
This video covers some vocabulary words you will hear in a classroom. Repeat the words after you hear them in the video.
A few key vocabulary words from this video are:
backpack — a bag for carrying items on your back
colored pencil — art instrument with a colorful wax core
locker — a compartment that is used for individual storage and can be locked
Let's look at a sample conversation using some of the phrases from the video: In this scenario, we are going to pretend that the students put all of their backpacks in a pile before going to recess . When it is time to go back inside, the teacher tries to hand out the backpacks to the correct students.
Teacher : "Recess is over. Please pick up your backpack from me and get in line."
Student : "May I please get my backpack?"
Teacher : "Which one is your backpack?"
Student : "My backpack is red."
Teacher : "Here you go."
Student : "Thank you."
In another scenario, the students are in an art class. The teacher asks them to make a self-portrait.
Teacher : "Today I would like you to use any materials you have to make a self-portrait."
Student : "I have many colored pencils."
Teacher : "Colored pencils are perfect."
Student : "Can I use crayons?"
Teacher : "Crayons are also great for this project."
This clip from "Harry Potter and the Chamber of Secrets" is not a FluentU video, but you can still learn a lot from it! It is perfect for intermediate and advanced English learners.
In this scene, you will hear Professor McGonagall speak to her class about their lesson and the mysterious chamber of secrets. Be aware that since this is at a school for witches and wizards, some of the phrases are magical spells and are not in English. Focus on the way the students speak to their professor and the advanced vocabulary words used during the clip.
chamber — a room
heir — one who inherits from an ancestor
legend — a myth or story from the past
Let's look at some of the conversations in this video.
First, notice how Professor McGonagall starts the class. She quiets the room and explains the lesson for the day.
Professor : "Could I have your attention, please. Today we will be transforming animals into water goblets."
Later in the clip, a student named Hermione Granger raises her hand to ask a question. Notice how Professor McGonagall also addresses the student in a formal manner. This is not always common but it is a sign of mutual respect.
Professor : "Yes Miss Granger."
Student : "Professor, I was wondering if you could tell us about the chamber of secrets?"
Professor : "Very well."
English conversations only get better with practice. Write out your own sample classroom conversation in English or use what you've learned to start practicing.
Remember, it is fine to not be perfect right away. Fluency is a journey and you are on your way to learning how to have polite conversations with a teacher in English.
If you like learning English through movies and online media, you should also check out FluentU. FluentU lets you learn English from popular talk shows, catchy music videos and funny commercials , as you can see here:
If you want to watch it, the FluentU app has probably got it.
The FluentU app and website makes it really easy to watch English videos. There are captions that are interactive. That means you can tap on any word to see an image, definition, and useful examples.
FluentU lets you learn engaging content with world famous celebrities.
For example, when you tap on the word "searching," you see this:
FluentU lets you tap to look up any word.
Learn all the vocabulary in any video with quizzes. Swipe left or right to see more examples for the word you're learning.
FluentU helps you learn fast with useful questions and multiple examples. Learn more.
The best part? FluentU remembers the vocabulary that you're learning. It gives you extra practice with difficult words—and reminds you when it's time to review what you've learned. You have a truly personalized experience.
Start using FluentU on the website with your computer or tablet or, better yet, download the FluentU app from the iTunes or from the Google Play store .
Enter your e-mail address to get your free PDF!
We hate SPAM and promise to keep your email address safe
Prodigy Math
Prodigy English
From our blog
Is a Premium Membership Worth It?
Promote a Growth Mindset
Help Your Child Who's Struggling with Math
Parent's Guide to Prodigy
Assessments
Math Curriculum Coverage
English Curriculum Coverage
Game Portal
How to Talk to Your Child's Teacher if You Have Concerns

Parent Resources
Why it's essential to speak with your child's teacher when you have concerns
How to talk to teachers effectively about your concerns
Communication creates better parent-teacher partnerships.
Parents may need to talk to teachers to address a child's specific needs or brainstorm solutions to solve problems. These conversations can be tricky, but it's important to learn how to talk to teachers and navigate these sensitive subjects.
Does this mean you avoid these conversations altogether? Definitely not! Now is the time to have meaningful consultations with teachers to help resolve issues in a timely manner.
Why it is essential to speak with your child's teachers when you have concerns
It's vital for parents to be involved in their child's development and progress at school. It's important to address issues like learning difficulties, misbehavior, needing extra support, and children who feel their teachers are being unfair right away.
Here are a few tips to open a conversation with teachers:
Practice communication skills to foster a healthy relationship and enable productive discussions.
Listen. To communicate effectively, it's essential to become a good listener. Don't be afraid to ask the teacher questions.  
Stay calm. Remaining calm with teachers yields better results. Remember the saying: You catch more flies with honey than with vinegar .
Take a " teamwork " approach with teachers. When parents and teachers team up, they become a united force in supporting children at school.
Prepare a list of questions. Having a list of questions makes better use of time and ensures you won't forget anything important that you may want to discuss.
Keep an open mind when talking about the problems that children encounter at school. The goal is to find solutions that work for the child, parent, and teacher. Remember, learning is a collaborative experience.
Treat them with respect. Have you thought about the amount of patience it takes for educators to teach a room full of kids? It takes the same patience from parents to talk about tough issues with teachers. Being respectful is the key to forming a positive and open dialogue.
Building open communication with teachers ultimately benefits a child's development. Kids may want to express themselves more often. It's that openness and willingness that improves children's social skills and learning experiences in the classroom.
Parents can also request progress reports from teachers and ask for recommendations to support their child at home. When children learn how to communicate effectively with parents and teachers, they become the kind of person who grows into a strong adult.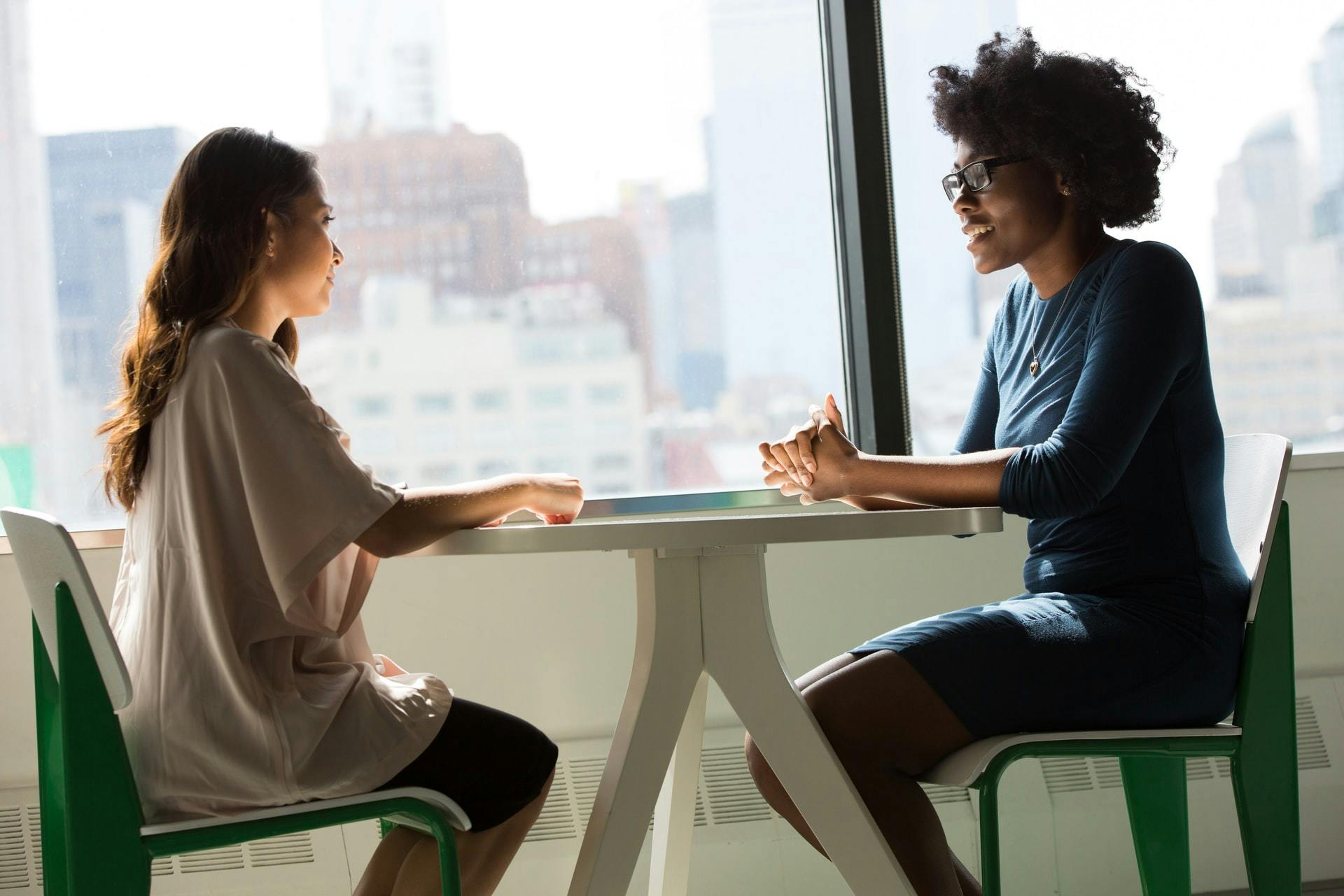 Just like when asking your boss for a raise or addressing a workplace problem, a professional approach can help foster a healthy discussion with your child's teacher. 
Here is a list of tips parents can prepare for a consultation with their teacher:
1. Communicate openly with your child
Make it a regular practice to have open conversations with your child. Encourage them to be honest about the things that trouble them. Your kids will get accustomed to sharing news with you. As a parent, it's essential to remain calm to promote feelings of safety and security in your child.
Listen to kids when they bring up difficult subjects. Offer remedies to problems or teach them how to come up with their own solutions. This helps kids build a growth mindset and develop social emotional skills . As always, we should encourage kids to talk to their parents without fearing judgment.
2. Do enough preparation for the meeting
Preparing for a parent-teacher conference involves more than jotting down questions. It is essential to prepare yourself and your child with the following notes:
Ask teachers which subjects they feel need more attention. 
Ask your child how they feel about their school, classes, and their teacher.
See if teachers notice any changes in moods during class or in the playground.
Let your child know that the purpose of the meeting is to help with any issues they may have and find positive ways to solve those issues.
Make a list of concerns your child has about their personal experiences at school, such as bullying or difficulty learning one or more subjects.
Being calm, respectful, and relaxed during the meeting achieves better results. Establishing a good rapport with teachers enriches your child's education in significant ways.
3. Meet face-to-face instead of on a phone call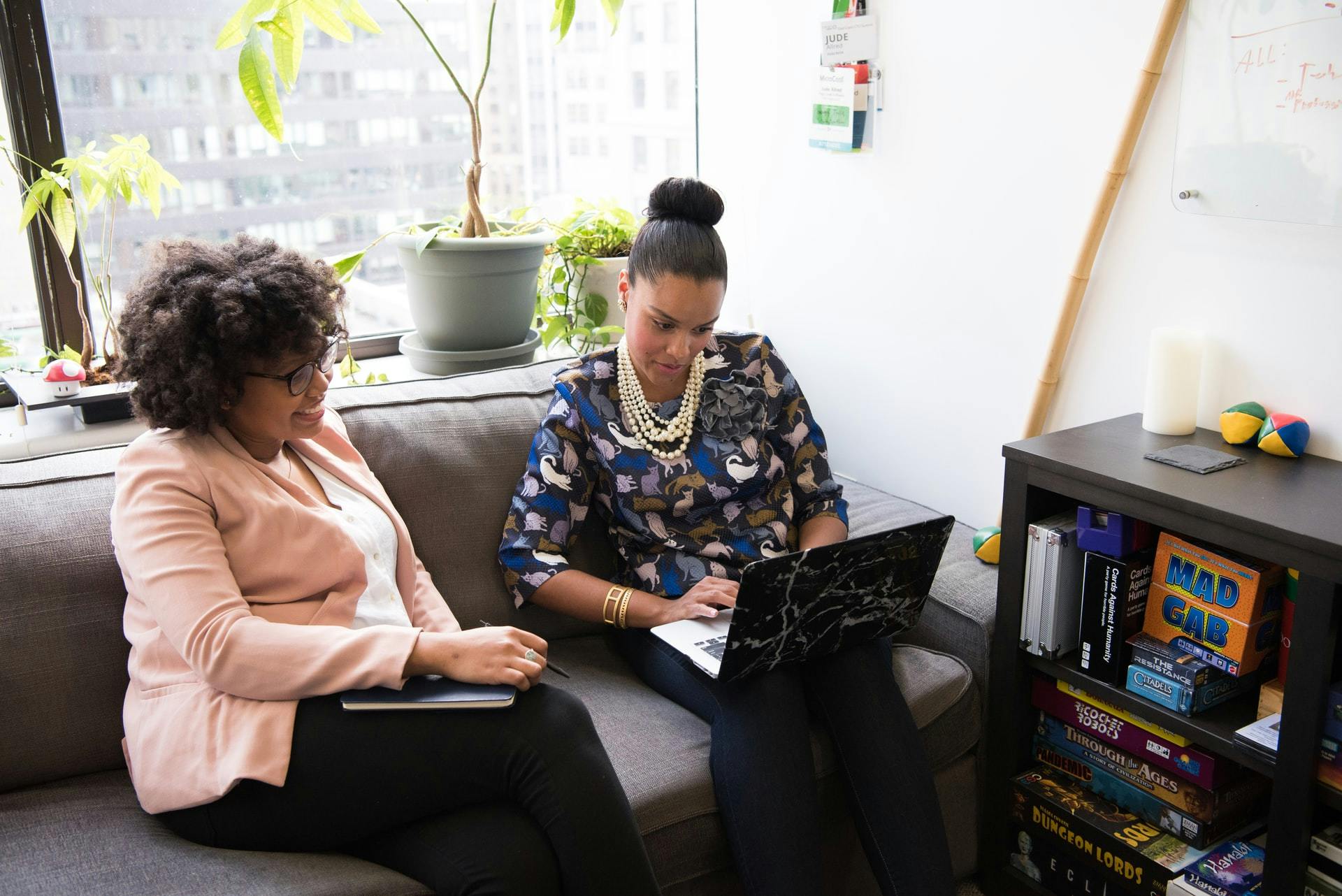 It's much easier to have a worthwhile discussion in person than over the phone. A face-to-face meeting helps teachers and parents develop a stronger relationship. Besides, you could miss out on a warm and friendly smile during phone conversations.
Teachers may want to share graded homework assignments, test scores and drawings with parents during meetings. It can be difficult to share positive remarks or concerns over the phone if parents cannot see what their children have accomplished in class.
People behave differently in person versus. over the phone and are often more relaxed and social when you meet them one-on-one. Make a point of connecting with educators in person to align on the goals you want your child to achieve.
Suggest a convenient time to meet with educators at your child's school, especially if you have concerns about your child's report card or other issues. If parents don't feel comfortable going to school because of the pandemic, a Zoom video conference is a great option.  
4. Don't make assumptions
It's easy to make assumptions or speculate about the direction a parent-teacher meeting will take. Speculation and arguments are counter-productive and achieve nothing. The key thing is to stick to the facts to promote a friendly conversation.
As human beings, we need to separate fact from fiction and not fabricate stories in our minds. A wonderful way to put assumptions to rest is to look for the root of your beliefs and resolve them through quiet contemplation or conversations with a trusted friend.
5. Remain calm
The simplest way to have a meaningful discussion is to calmly state your feelings and concerns about your child. Be calm, collected and speak to teachers the same way you wish to be spoken to. Nothing good ever comes from a harsh tone of voice or inciting an argument. Behaving in a civil and kind manner will win over your child's teacher. After all, you both want what's best for your child!
Incorporate a good sense of humor to break the ice between parents and teachers. Humor has a way of calming nervousness and bringing people closer together.
6. Allow all parties to have their say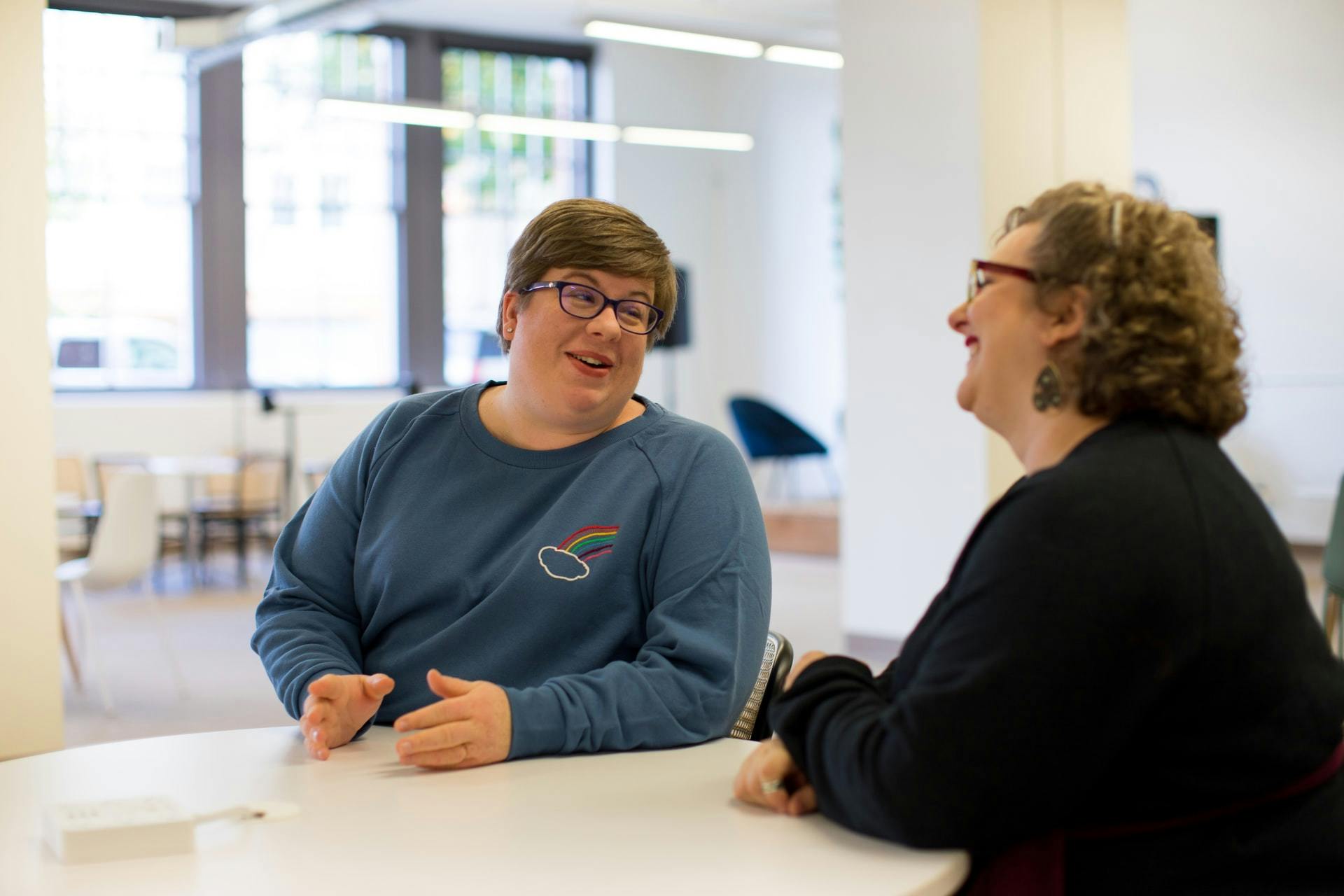 Letting someone have their say, without interrupting them, gives us insight into their personality, how they think and how they behave. The act of listening helps parents and teachers to get to know each other through supportive conversations. Take the time to listen and exchange ideas so that you can create a plan that benefits your child.
Allowing teachers to explain problems and solutions helps you understand any issues involving your child. Wait your turn to speak to develop a good rapport that enables you to contact teachers if additional problems arise.
7. Listen, listen, listen
Parents are encouraged to stay focused and listen to each person's angle before commenting. You'll reap benefits from various viewpoints that you can apply to your child's educational needs. Think of all the advantages your child receives from more than one perspective!
Active listening means you are engaged in the conversation in a positive way. It's a great way to build an exchange of ideas.
Here are a few suggestions to promote active listening during parent-teacher meetings:
Stay neutral and withhold judgment.
politely ask for clarification if you're confused.
Make eye contact to show you are engaged and listening.
Refrain from interruption until the person finishes their comments — patience is key!
Don't be afraid to ask questions. You won't get the answers you need until you ask questions, even if they are difficult ones.
Respect the teacher's thoughts and concerns. You are attending the meeting to improve the quality of your child's educational experience, not engage in a power struggle. 
When each person voices their concerns and opinions, it's easier to come up with viable options to help your child thrive throughout the school year.
8. Focus on practical outcomes 
It makes sense to connect with teachers and put realistic measures in place to settle problems. When parents and educators unite, they stand a greater chance of supporting children at home and at school.
Parents may want to set clear and actionable goals for their child after they've met with teachers, either as part of back to school or later in the school year. A great way to measure progress is to connect at a later date to determine how much progress your child made over the course of a few weeks.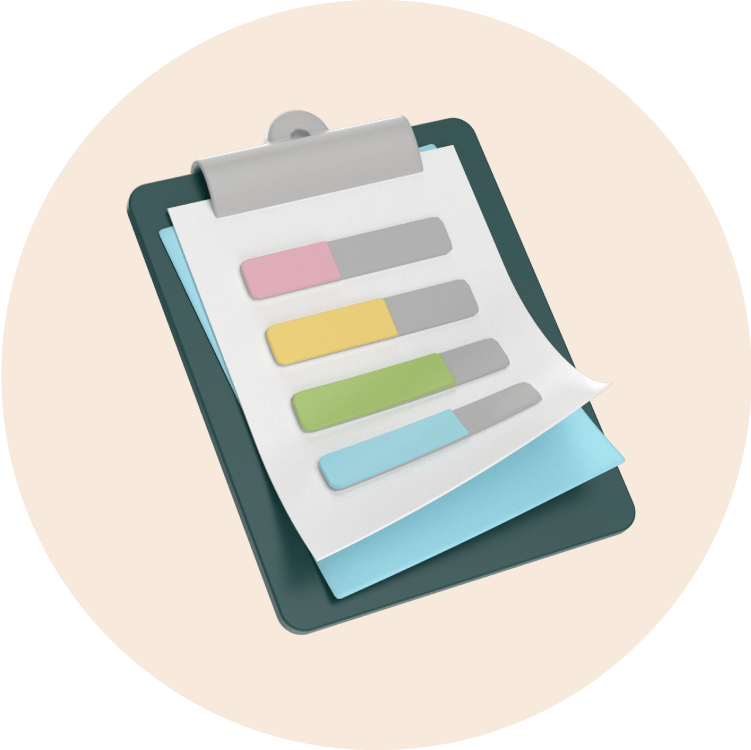 Did you know?
With a free Prodigy Math parent account, you get a monthly Report Card that tracks your child's progress and identifies any struggle areas they may have – all while they have fun playing our online game.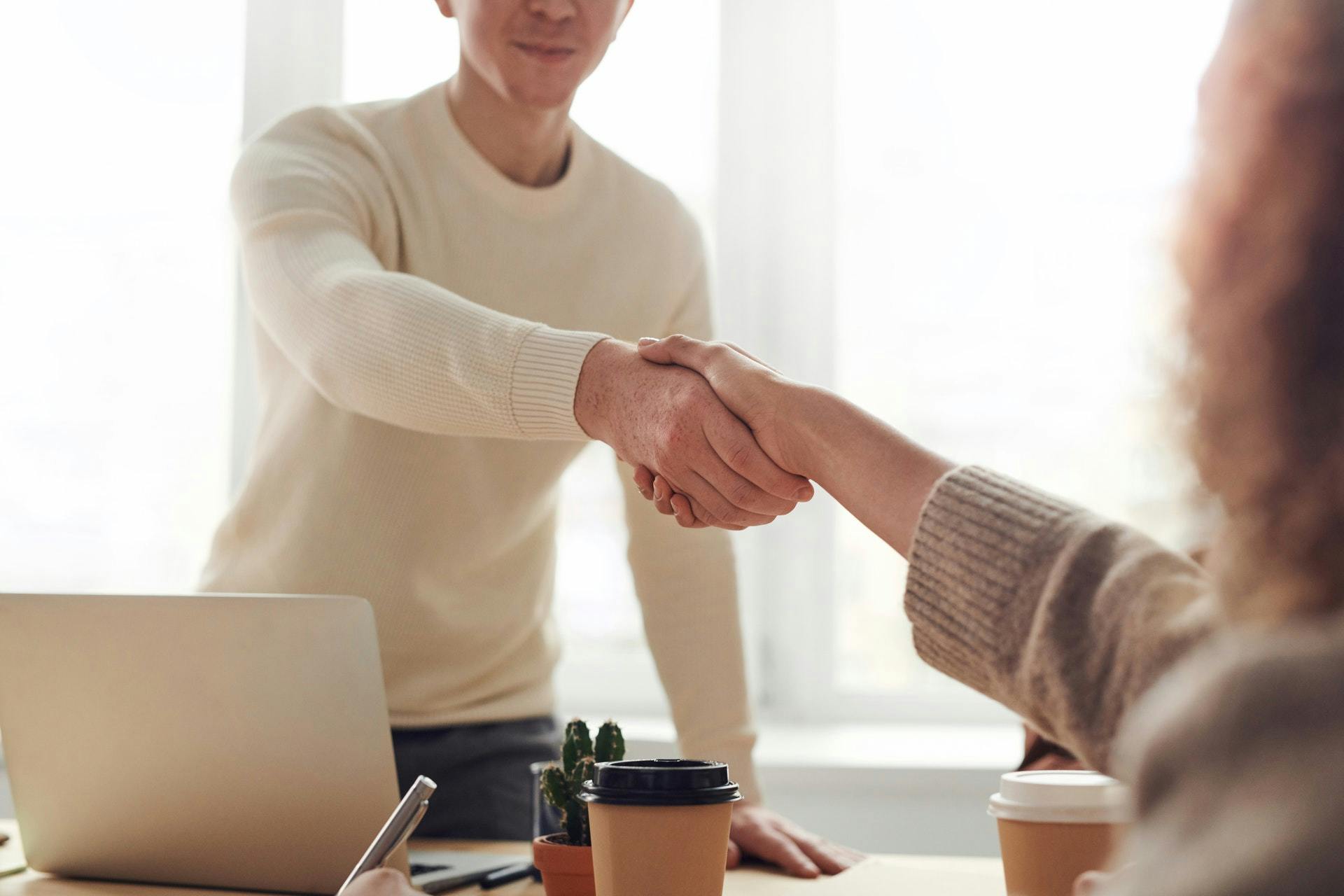 No matter what, it's important to remember that teachers and parents have the same goal: help students succeed at school and at home. Make sure that parent-teacher communication is always:
Productive — Develop actionable takeaways from discussions
Positive — Don't assign blame or harsh criticism, but work together
Student-centered — Focus on the ultimate goal of helping your child succeed
When you're communicating regularly with your child's teacher, you're creating a strong relationship that will benefit your child throughout the entire school year. 
Prodigy Math Game helps teachers and parents support their child's math progress with a fun, adaptive learning adventure. Sign up for your free parent account today to track your child's learning progress and motivate them to practice more math skills
conversation homework
All Formats
Resource types, all resource types, conversation homework.
Rating Count
Price (Ascending)
Price (Descending)
Most Recent
Conversation Level Articulation: Picture Prompts and Homework
ESL Advanced Homework : Practise Negative Questions & Talking About Manners
ESL Advanced Homework : Practise Talking about Love
ESL Advanced Homework : Practise Talking about Dating
Homework Conversations , Volume 2
Weekly Conversation Topics: Homework for Social Language, Speech Therapy
Homework Conversations , Volume 1
Homework Conversations Halloween mini Edition
Conversation Practice Homework
Conversation - Social Skills Homework for Parent-Teacher Communication
Talking Walls: Art for the People Homework Assigment
Comprehension Guide for Homework and Deeper Conversations
(Poverty) ESL Conversation Lesson with Homework (Upper-Intermediate to Advanced)
ESL Conversation Homework (Poverty)
Scientific Revolution - Hobbes & Locke Conversation Homework
Conversation Level Speech Practice Homework Sheet
ESL Conversation Homework (Weight loss) Advanced
Family Fun Homework Menus | Editable | DIGITAL | Spanish
Articulation Menus | Carryover, Conversation , Generalization | Speech Therapy
Incomplete Classwork and Missing Homework Uh Oh Slips
Articulation Reading Passages and Stories | Articulation Homework
Stuttering/Fluency Weekly Homework 54 Worksheets for the year! Speech therapy
Conversation Skills Scripts Social Language Middle High School No Prep
R Articulation Homework Activities for Speech Therapy 12 Week Program
We're hiring
Help & FAQ
Privacy policy
Student privacy
Terms of service
Broadcast a message to the class or encourage group conversations around a piece of homework
Homework Discussion facilitates conversation between students and teachers around assignments that have been set - this feature allows students to support one another and sparks conversation around tasks outside of class, perfect for remote learners or completing work after school.
You will still have the option to exchange private comments with the student when direct feedback is needed. With Discussion, we are enabling a new collaborative channel of communication to solve the following teacher pain points:
Avoid posting repetitive comments to students individually for common questions
Easily broadcast a message or share a resource with the whole group
Reduce the teacher's workload by allowing students to converse, exchange information and assist each other
Facilitate the discussion for collaborative group projects
Homework Discussion is available for all task types. To share a message or file to the student list of a specific task, simply visit the Discussion on the website:
Or on the mobile app:
💡 Top tip: Discussion can also be used creatively to foster conversations unrelated to homework, especially on Flexible tasks or Classwork. For example, a monthly book club, a sports club or other extracurricular activities. Aside from regular teaching groups, tasks can be set to a custom group of students, a registration group or even a year group.
Who can view and post messages in Discussion?
Any student that was assigned this task will be able to view and participate in the Discussion. Just like with private comments, parents/guardians are also able to see the discussion but they are not able to contribute.
Also, all members of staff can participate in the Discussion, even if they don't teach this particular group.
Who receives notifications for messages in Discussion?
Staff members can enable email or mobile (push) notifications for new messages left by students. You can manage those from your account settings on the website or the app. There will not be any browser notifications - that's the 🔔 icon.
Students can choose from email, push and browser notifications for new messages left by members of staff but not from students, to avoid creating too much noise. They will, of course, be able to see all messages, including those from their classmates, if they visit the Discussion tab.
Who can moderate the Discussion?
Admins are able to delete any message from students and staff.
Teachers are able to delete their own messages.
Students are not able to delete their messages.
As with private comments, messages are auto-moderated with a profanity filter to prevent the use of foul language. However, you can always report inappropriate comments to your school administrators .
Additionally, although staff members are able to view everyone's profile picture, student avatars are hidden from their classmates. Students can only see their own profile picture and their teachers'.
Did not find what you were looking for?
English Basics
Conversation between teacher and student who has not done his homework
This blog post looks at a conversation between a teacher and a student who has not done homework.
Sample Conversation between teacher and student who has not done his homework – 1
Teacher: Good morning, John. Can I see your homework today?
Student: Good morning, Mrs. Smith. I'm sorry, I haven't finished it yet.
Teacher: Why not?
Student: I had some unexpected things to take care of yesterday and couldn't get to it.
Teacher: That's not a good excuse, John. You should have prioritized your homework.
Student: I know. I'm sorry. Can I have a little more time to finish it?
Teacher: I'm afraid not. Homework is due at the start of class. You should have taken care of it last night.
Student: Yes, you're right. I understand. I'll make sure to get it done on time next time.
Teacher: I hope so. In the meantime, you'll have to stay after class to complete it and receive a zero for today's homework.
Student: Yes, Mrs. Smith. Thank you for understanding. I'll make sure to get it done.
Sample Conversation between teacher and student who has not done his homework – 2
Teacher: Hi, Sarah. Can I see your homework for today?
Student: Hi, Mrs. Brown. I'm sorry, but I didn't do it.
Student: I had trouble understanding the assignment and didn't want to turn in something wrong.
Teacher: I see. Well, you should have come to me for help. I'm here to support you.
Student: I know, and I'm sorry. I should have asked for your help earlier.
Teacher: It's okay, Sarah. We can work on it together now. Do you have your textbook and notes with you?
Student: Yes, I do.
Teacher: Great. Let's sit down and go over the assignment together. I'll explain anything you're having trouble with, and you can ask me questions.
Student: Thank you, Mrs. Brown. I appreciate it.
Teacher: No problem, Sarah. That's what I'm here for. Let's get started.
Related posts:
Conversation between Professor and Student about God
How do you write dialogue between a teacher and a student?
Restorative Conversation between Teacher and Student
Conversation between Professor and Student about Robotics
Conversation between Teacher and Student in Staff Room
Conversation between Teacher and Student on Public Speaking
Conversation between teacher and student about assignment
Conversation between teacher and student after long time
Leave a Comment Cancel reply
Save my name, email, and website in this browser for the next time I comment.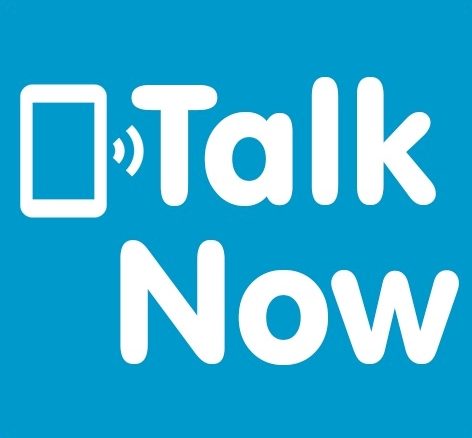 Conversation between teacher and student about homework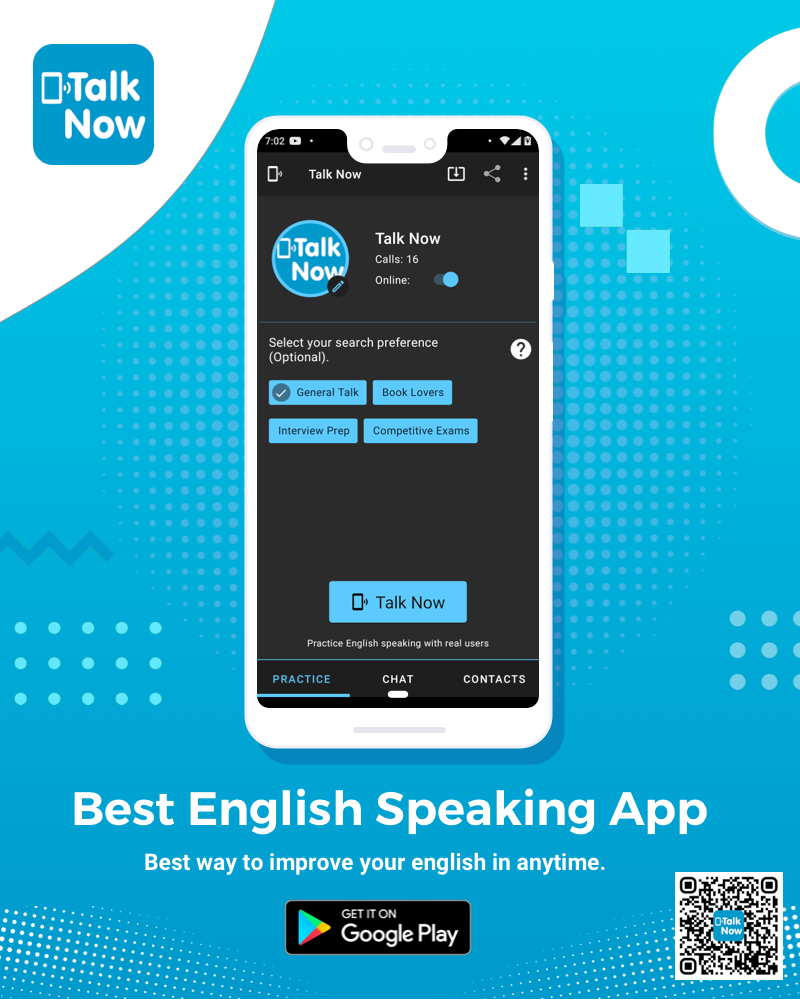 Download our English Speaking Practice App and become Fluent
Vasima Kazi
August 13, 2022
Overview : In this post, let us take a look at a conversation between teacher and student. Students with different learning capabilities are assigned different homework in tuition classes. At times it happens that the naughtiest kids get more homework whereas the studious kids get accurate homework. The below-given conversation is an example of a tuition teacher giving more homework to a naughty kid.
Conversation between teacher and student
Kevin: Teacher, Good morning.
Teacher: Good morning, Kevin.
Teacher: Kevin, come to me. I have to give you homework for the vacation.
Kevin : Yes teacher, I am coming.
Teacher: Come fast.
Kevin: Yes ma'am, here is my notebook.
Teacher: Okay I am telling you what to do with your homework during this vacation.
Kevin: Okay ma'am.
Teacher: You have made a lot of mischief throughout the year and it has affected your grades. I have spoken with your mom about it.
Kevin : What? You already spoke to my mom? Did you complain about me?
Teacher : No I did not. Now listen to me.
Kevin : Yes ma'am, I am all ears.
Teacher: Now that you are going to get promoted to the next grade, it is important that you know tables.
Kevin: Oh God, I don't want to learn tables.
Teacher: I am not asking you to learn it, I am telling you to learn it. Once you come back over here after your vacation, I will be asking you for tables and I want you to memorize tables up to 13.
Kevin : But how will I enjoy my vacation if you are asking me to learn tables?
Teacher: You enjoy as much as you want but also give at least half an hour a day to learn tables. You can learn one table a day! Anu Script Manager
Kevin: Yes, one table a day works for me.
Teacher: And also I want you to learn how to talk to people and how to have conversations with people.
Kevin : Okay ma'am I understood.
Teacher: Good, now you may go home.
Kevin : Alright ma'am. See you soon!
Teacher: See you soon Kevin.
' I am all ears ' refers to listening carefully.
' Capability ' refers to ability or potential.
' Accurate' means correct.
For more conversations, head on to the Talk Now website or download the Talk Now App .
recent posts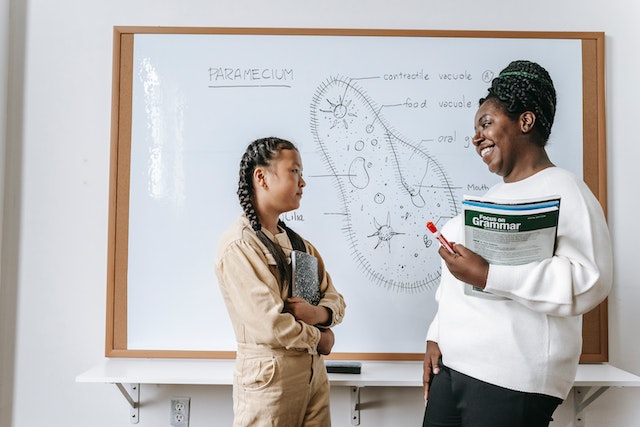 Talk Now App
Social share, related posts.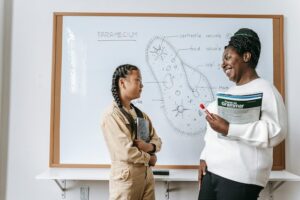 Dialogue Between Teacher And Student About Discipline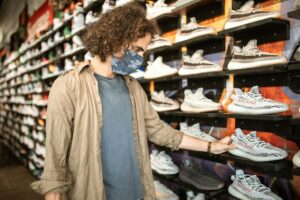 Dialogue Between Shopkeeper And Customer Buying Shoes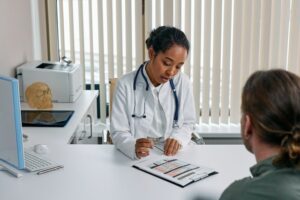 Conversation between doctor and patient about stomach pain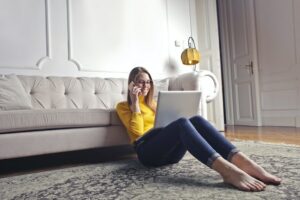 Telephone Conversation Between Two Friends Planning Birthday Party For Another Friend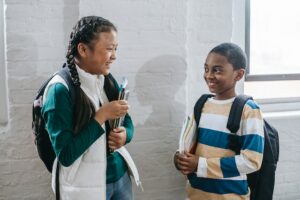 Conversation Between Two Friends About How To Write A Teachers Day Speech In English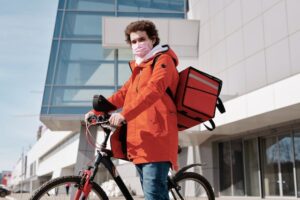 Telephone conversation between customer and customer care of zomato.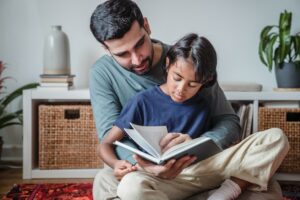 Discipline conversation between father and son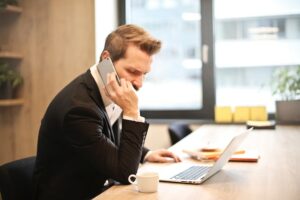 Conversation between boss and employee for emergency leave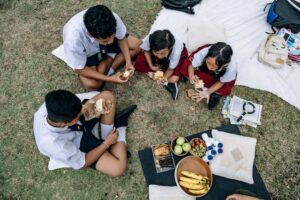 Conversation between two teachers about the school picnic in English
A Conversation between Two Friends about Homework
In This Blog We Will Discuss
A Dialogue between Two Friends about Homework
Please enable JavaScript
More Dialogues:
Related posts:.
Dialogue between Two Friends on Choice of Career
Write a Dialogue between Two Friends about How to Improve English
Dialogue Writing Between Two Friends Discussing their Future Plans
A Dialogue Between Two Friends about Importance of Reading Newspaper
Conversation between Teacher and Student about Maths
A Dialogue with Your Father about an Interesting Book
A Dialogue between Two Friends about Importance of Physical Exercise
A Dialogue between Two Friends about Pollution

English Esl Conversation: School, Study, and Homework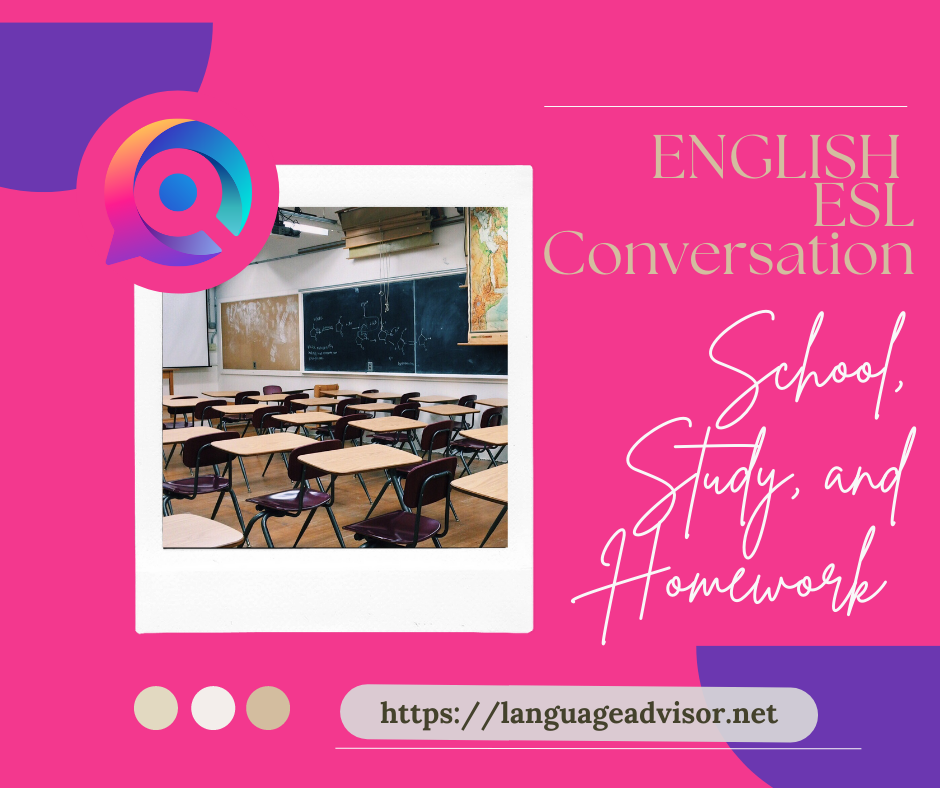 English Esl Conversation: School, Study, and Homework . Short Funny Conversations in English to make small talks in English PDF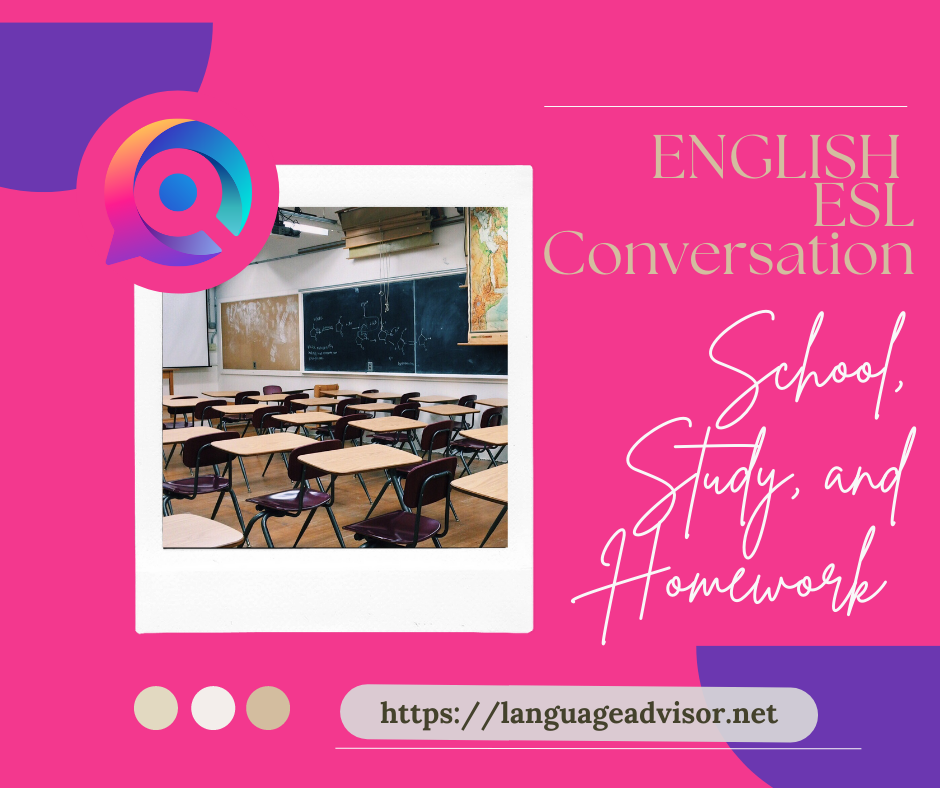 Small Talks about School, Study, and Homework
Ideas to make short conversations about school, study, and homework to practice speaking skills and improve the vocabulary..
This lesson can be used on teenagers and adults of elementary to advanced students.
The aim of this lesson is to improve vocabulary and conversation.
Preparation
Print the activity sheet and photocopy one for each student in the class.
Introduction
After going through your regular review and teacher talk, tell the students they're going to practice conversation talking about School, Study, and Homework .
Group Activity
Break the students up into groups of two or three and let them ask each other the questions in the activity sheet.
The students break up their groups and come together as a class again. Quickly, try the routine as a class without letting the students look at their sheets.

School, Study, and Homework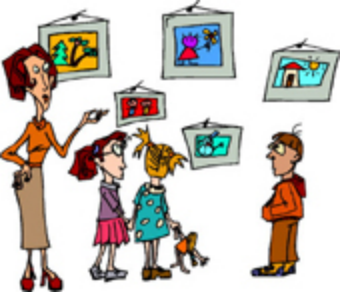 What time do you leave your house for school in the morning?
What time does your school finish?
How do you get to school?
Are you ever late for school?
Do you take extra classes after school?
How many hours a week do you study English?
What's your best subject? What's your favorite subject?
What's your worst subject? What's your least favorite subject?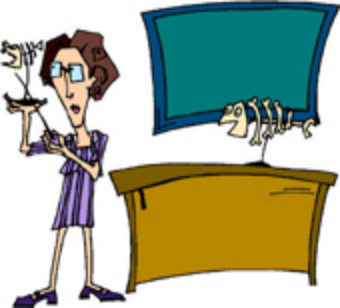 What is the best thing about going to school?
What is the worst thing about going to school?
Which teacher gives you the most homework?
How many hours a week do you do homework?
Do you make excuses when you don't do your homework?
Describe a fieldtrip you have been on?
Do you like to go on fieldtrips?
What does your teacher do when students horse around?
Have you ever been punished by your teacher?
Have you ever had detention?
Have you ever cheated on a test?
Have you ever plagiarized something you wrote?
Have you ever played hooky?
How could your school be improved?
Do you get nervous when you take exams?
Have you ever aced an exam?
Does your teacher give you pop quizzes?
What extracurricular activities do you do?
Do you play any sports at school?
Who is your favorite teacher? Why?
Who is the scariest teacher you know?
Have you ever won a contest at school?
What would you like to do in the future?
English ESL Short School, Study, and Homework
Vocabulary for school, study, and homework, write the meaning of the following expressions and then write a sentence using the expression:.
horse around
ace an exam
extracurricular activities
make excuses
played hooky
All downloads are in PDF format
Download the pdf for free, subscribe to language advisor for monthly updates, related posts:.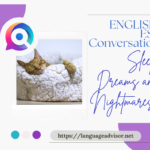 Leave a Reply Cancel reply
Your email address will not be published. Required fields are marked *
Yes, add me to your mailing list
Tips for making the most of parent-teacher conferences
Throughout the school year, students and families get snapshots of their student's progress on paper or through online portals. But parent-teacher conferences — which take place in districts across the state this month — offer a more personalized touchpoint.
These meetings can be a chance for families to build relationships with their children and their children's teachers while learning more about the standards and metrics used to gauge a student's growth.
Whether your child's school offers student-led conferences or the traditional parent-teacher style meeting, there are a few things you can do to prepare:
Families who need accommodations, such as interpreters or translation assistance, should let the school know in advance so the school can best assist.
Families should also sign up for their school's online parent portal. Parents and guardians can use a website or app to view their students' work in real-time and message the student's teachers.
Before the conference, review the data and information. Use that to come up with a list of questions for teachers or your student.
Talk to your student before the conference to see if there's anything they'd like you to discuss.
Ask the teacher and your student to clarify anything you don't fully understand.
Discuss next steps, and ask your student and their teacher how you can help support them.
"We believe that families are critical partners and their child's first teacher," said Federal Way Public Schools Superintendent Dani Pfeiffer, citing the district's strategic plan for supporting students. "Schools can't do it alone."
After going through a cycle of school closures, remote learning and the return to in-person instruction in the wake of the COVID-19 pandemic, Pfeiffer says family engagement has "had to look and sound differently" than before. In some cases, that means meeting families and kids "more than halfway because they are balancing so many things."
The South King County district serves more than 21,000 students with families collectively speaking more than 100 languages and dialects. The superintendent said communicating with families through multiple platforms is paramount.
Twice a year, Federal Way offers what they call "scholar-led conferences." Each student shows their work to their family and teacher and discusses their strengths and areas on which they want to focus.
"Achievement increases when children are able to explain to others what they have already learned, as well as what the next steps are in their learning as they relate to grade-level standards," the district said.
The hope is that throughout the school year, families can ask their student and student's teachers about progress toward specific goals instead of just asking "How was your school day?"
Seattle Public Schools reminds families to tell their children they're invested in their success.
"You can put your child at ease by helping them understand the goal is to help them be successful," a district parent-teacher conference guide suggests. Seattle's student-teacher conferences will be held Nov. 20-22.
The state Office of Superintendent of Public Instruction says test scores only provide one piece of information about how your student is doing. GPA, course-taking and attendance are other indicators of a student's likelihood of graduating on time.
Lakeland Elementary School Principal Ra'jeanna Conerly of Federal Way said families should discuss whether their child is meeting learning standards at, above or below grade level. You should also ask, "What are their strengths?" and "What are areas to improve?"
OSPI also suggests asking about access to advanced courses, what schools can do to support their child's attendance and interest in school and how they can ensure their child is completing coursework on time.
Throughout the year, Federal Way also collects feedback from families in hopes of providing better "real-time information about their student's success … from an academic standpoint and a social-emotional standpoint," Superintendent Pfeiffer said.
Beyond the conferences, Conerly said her school has an open-door policy, and she encourages families to schedule additional appointments with teachers as needed or to stop in to observe classes or volunteer.
"If you have 10 minutes, 15 minutes, two hours — it doesn't matter — come. That's a way for you to get to know what your scholar is doing and is being exposed to on a daily basis. And that is a way for you to give us your genuine feedback on what's going well and what we could improve upon," she said.
Most Read Stories
Key Washington 2023 general election results
Seattle is the most progressive city no more
7 takeaways from election night in Seattle
Tenant moves out of Brentwood Airbnb after 570 rent-free days. She said she had a right to stay
Several WA elections offices evacuated over white powder, fentanyl WATCH
The opinions expressed in reader comments are those of the author only and do not reflect the opinions of The Seattle Times.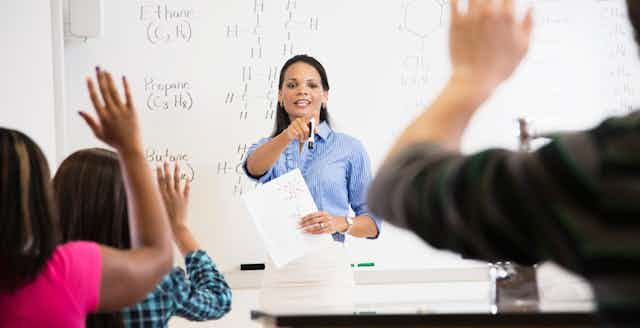 Texas tried to fix its teacher shortage by lowering requirements − the result was more new teachers, but at lower salaries
Associate Professor of Educational Leadership & Policy Studies, University of Oklahoma
Assistant Professor of Educational Leadership, University of Delaware
Disclosure statement
Sarah Guthery works for the University of Oklahoma and her work has been previously supported by Texas A&M University- Commerce.
Lauren P. Bailes works for the University of Delaware, which has funded some of her research. She has also received funding from the Spencer Foundation.
University of Delware provides funding as a member of The Conversation US.
View all partners
Facing persistent teacher shortages, Texas in 2001 reduced its student teaching requirements for alternative licensure programs. Our study found that these reduced teacher licensure requirements also led to reduced wages for all new elementary school teachers over the next 20 years.
Previously, a new teacher license was obtained through university training and a series of standardized tests. The license signaled that an individual had undergone a specific kind of training and therefore that person's skills were valued at a certain level by employers. Research has found that licensed professions typically restrict the number of new entrants, which maintains higher wages for their members and provides incentives for continual professional development.
When Texas reduced its requirements for new teachers in 2001, it helped launch a host of new alternative teacher training programs offered by providers including online companies, for-profit colleges, universities and public school systems. Therefore, candidates seeking teacher licensure could do so faster and more easily than through traditional, university-based pathways. A decade later, 161 separate programs were licensing teachers – nearly twice as many as the 88 programs that did so in 2000. By 2007, more than half of the state's new teachers – 14,595 – were licensed through alternative pathways rather than traditional pathways.
In education, the theory holds that when teachers are required to take licensure exams , and barriers to entry are raised, it results in fewer new teachers and higher wages. Our study found that when teacher licenses were less rigorous and easier to obtain, it resulted in more new teachers, but also lower wages for those teachers . Our study was published in AERA Open , a publication of the American Educational Research Association.
Our study examines the base pay – adjusted for inflation – from 2000-2015 for 786,724 new teachers in approximately 1,282 districts in Texas. We found that controlling for changes in district demographics over time, after licensure requirements were relaxed, the average pay for new teachers declined annually by 2% to 13%.
Why it matters
Texas has had persistent teacher shortages despite the 2001 policy change, which was designed to fill open positions. The official state list of teacher shortage areas in Texas – mathematics, science, special education – did not change from 1990 to 2018.
This indicates that the policy that lowered requirements for alternatively certified teachers did not successfully address those teacher shortages. Texas has begun to restore some requirements to get into the teaching profession , such as higher GPAs and passing scores on teacher licensure exams. However, the state remains focused on producing new teachers rather than retaining the existing ones in an effort to staff schools.
What's next
As the U.S. struggles nationwide to fill vacant teaching positions – not just in elementary school but throughout K-12 systems – our study invites states to examine whether expanding licensure programs as a singular strategy is an effective strategy to fill teacher shortages.
Policies that aim to increase the supply of teachers may have the unintended consequence of lowering teacher pay. This may perpetuate cycles of teacher shortages and turnover. Rapidly expanding the supply of new teachers may devalue each license and lower wages.
Districts may, in turn, be trapped into successive rounds of hiring teacher replacements and offering lower salaries. The focus on producing more teachers quickly and cheaply, rather than retaining those in the field, may result in outcomes that are detrimental to the profession's health.
The Research Brief is a short take on interesting academic work.
Teacher pay
new teachers
Quick reads
New research
Higher ed attainment
Research Brief
Editorial Internship
Director, Cool Soils
Change Lead
Pro Vice-Chancellor, Indigenous
RMIT Vice-Chancellor's Research Fellowships