Why White Papers Still Matter and How to Effectively Use Them in Marketing

July 20, 2021
Using Case Studies
White Papers play a valuable role in content marketing, yet many companies don't understand how to use them effectively. They may not even know what White Papers are! This post clarifies the purpose of White Papers and explains how you can incorporate them into your marketing strategy.
The Purpose of White Papers
White Papers are informative, well-researched reports that analyze a certain topic and its associated challenges and solutions. They include facts, arguments, and in-depth analysis supported by research and information from credible sources and experts. The Churchill White Paper —a 1922 British statement of policy that intended to explain the Balfour Declaration and reassure Palestinians—is considered one of the earliest examples of a White Paper.
Today, White Papers are not just government-issued documents—they're also important pieces of marketing content that concern a company's products, services, and/or industry. Businesses in consulting, finance, and B2B sectors use White Papers to
Present an organization's philosophy on a certain topic
Persuade readers that the product or service is superior to that of competitors
Introduce research findings within the industry
Why White Papers Matter
Beyond being compelling marketing tools, here are several other reasons why White Papers are so important:
White Papers suggest or enhance expertise. The researched, analytical content of a White Paper positions your company as a thought leader and expert in your given field.
White Papers build trust. Authoritative, persuasive White Papers that are bolstered with credible research can suggest to your audience that you're reliable and knowledgeable about the topic. In other words, if customers search for a solution to understand their problem and your company provides them with an answer via a high-quality White Paper, you're likely to be considered trustworthy.
White Papers increase sales. Customers want to give business to companies that they trust. White Papers establish trust in your company, which translates into sales.
White Papers generate more value and more leads. To further speak to the trust a White Paper fosters, customers are more likely to exchange personal information for gated content if they trust the company.
White Papers have staying power. White Papers are unique pieces of marketing content because they're not overtly selling anything—they're educating readers about relevant, timely topics and issues. Well-researched White Papers that include statistically significant data are far from ephemeral and instead provoke innovative thinking.
Marketing with White Papers
Content marketing strategies effectively employ the use of White Papers in many ways. Most commonly, White Papers are used at the top of the sales funnel. Examples include email and search engine marketing campaigns, native ads, and more. These White Paper tactics introduce brands, directly pitch products, and engage prospective clients. However, White Papers can be used further down the funnel as well. This section identifies a few ideas, but there's no limit to the number of creative ways you can use this marketing workhorse.
Posting White Papers on your website is a great way to both distribute your content and generate more website traffic. However, you've put a lot of time and effort into creating the White Paper, so consider making it gated content. Create a landing page for the White Paper on your website that'll serve as an introduction to the document and collect prospects' contact information.
White Papers can play a significant role in the sales process. For example, you make White Papers available on your website in exchange for readers' contact info. Then, your sales team can use that contact info to build a mailing list of prospects. Your sales team can also send the White Papers directly to prospects; doing so strengthens the sales pitch and complements other marketing literature.
Social Media
Using social media channels to distribute your White Papers is a sound marketing strategy. Craft a LinkedIn post featuring the link to your White Paper. Consider investing in paid techniques, such as Facebook ads, Google ads, and sponsored tweets and videos about your White Paper. You may also wish to post custom infographics and compelling quotes from the White Paper to intrigue customers to read the full-length document.
Influencers/Brand Ambassadors
Brand ambassadors and influencers that have a similar audience to that of your company can also be instrumental in marketing your White Papers. Invite them to discuss the topic of your White Papers in a way that engages community members and increases traffic to your website. Also, encourage them to publish or promote your White Papers via their social media accounts or content creation videos.
Public Relations
It's a great idea to have PR professionals and journalists write articles on the topic of your White Paper—they can cite your White Paper and provide a link to the full-length report. You may also want to rework segments of your White Paper into articles for newsletters, journals, and magazines in the same field.
White Papers add tremendous value to marketing toolkits, but they can be challenging to create. SuccessKit can handle it all for you—right down to the research, interviews, writing, and design. Set up a meeting with us and learn how we can help you with your White Paper needs.
Stef Mates, SuccessKit's Creative Director, has been writing, designing, editing, and managing a variety of content types for several different industries for more than 15 years. She started at the company as a freelancer in November 2019 and became an official part of the team in June 2021.
Recent Posts
Best Professional Services Case Study Examples
How to Edit a Video Testimonial
Best B2B SaaS Case Study Examples
It's All About Mindset (w/Alice Heiman) [PODCAST]
The Power of Simplifying Your Messaging (w/Nick Verity) [PODCAST]
Going on a Trip Abroad, Starting a Business (w/Luke Komiskey) [PODCAST]
The Business of Podcasting, and How to Market Organically (w/Jeremy Shere) [PODCAST]
How to Better Use Videos for Your B2B Brand and Building a Video Business (w/Alex Sheridan) [PODCAST]
Optimizing Your Business for Scale (w/Jay Roy) [PODCAST]
How to Write a Case Study
Leave a comment, leave a reply cancel reply.
Your email address will not be published. Required fields are marked *
Save my name, email, and website in this browser for the next time I comment.
What people are saying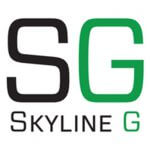 Milo Sindell President, Skyline G
"If you're looking for Case Studies, this is a really nice little organization to partner with. Our experience, frankly, has been excellent."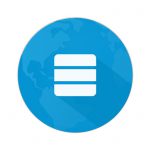 Franklyn Peart Co-Founder, CentreStack
"We're already recommending SuccessKit to our customers."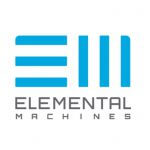 John Morgan Director of Marketing, Elemental Machines
"The SuccessKit team has been great. We can tell them, 'ABC Company had this problem,' and they will document our solution."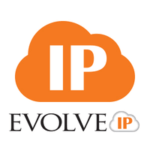 Don Mennig CEO, Evolve IP
"Julian and his team have done an excellent job for us. Definitely recommend working with them for Case Studies. "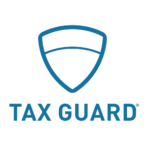 David Bohram Director of Marketing, Tax Guard
"I didn't think it'd be successful to outsource Case Studies, but Julian and his team made it so easy."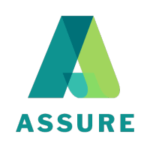 Erin Wathen Director of Branding and Events, Assure
"I really appreciate how SuccessKit takes the reins and produces such great results, allowing us to focus on what we need to do to grow the business."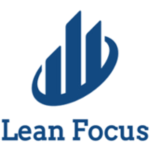 Damon Baker CEO, Lean Focus
"SuccessKit's Case Studies give us a distinct advantage over our competition when prospects are comparing service providers."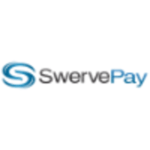 Chris Connor Sales Manager, SwervePay
"We've really appreciated the work that Julian and his team have done for us.  Very happy with the results."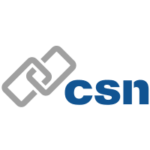 Shawn O'Daniels CEO, CSN
"SuccessKit figured out how to show the world what we do for our clients. I am blown away by the Case Study ."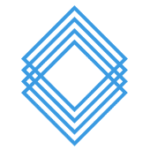 James Dirksen CEO, DeepSurface Security
"This is just about the best Case Study I've ever seen."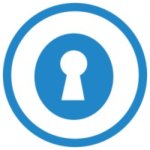 Christopher Levy CEO, BuyDRM
"The Case Study SuccessKit created for us was elite."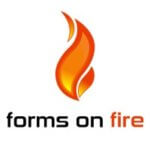 Kendall Kunz CEO, Forms On Fire
"SuccessKit made it easy for clients to see what other clients see, and it's led to more sales."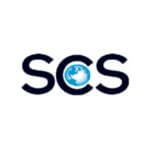 Phil Curtolo Vice President of Sales, Software Consulting Services
"SuccessKit takes the pain and suffering out of creating quality Case Studies."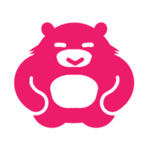 Luke Anemone CEO, COMMANDO
"Working with SuccessKit has been pivotal in growing our client base and giving potential advertisers really good content about what we can do."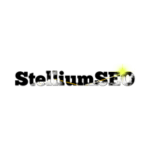 Linze Kay Lucas Business Analyst and SEO Consultant, Stellium SEO
"I cannot speak highly enough about my experience working with SuccessKit. They were completely respectful of my client's time and needs, as well as my own."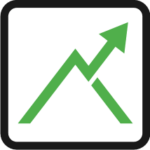 Joanie Berkery Marketing Director, Adapex
"SuccessKit really helped us build the framework and presentation for our Case Study."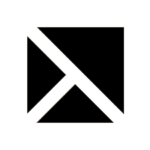 Troy Stein VP, Customer Advocacy, TechSmith
"Quality results. Authentic storytelling and quotes. Easy to work with. I'm signing up for more."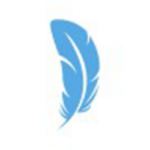 Julie Matheney Associate Director of Digital Marketing, Feathr
"I highly recommend the SuccessKit team to anyone who's looking to produce Case Studies."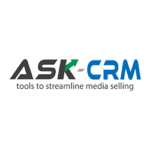 Robin Smith Founder and President, ASK-CRM
"We are definitely recommending SuccessKit to the peers that we work with and our existing clients."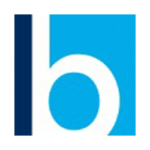 Ace Rosenstein President, Bravo Business Media
"I recommend SuccessKit due to the efficiency and the extreme price to value."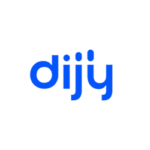 Ari Haas Founder, Dijy
"The SuccessKit team knows what they're doing. It's easy to work with them, the end result is a beautiful product, and all parties involved feel super comfortable."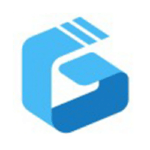 Sidney Rogers Marketing Manager, Groove Technology Solutions
"The SuccessKit team is very professional, and they ensure that they take care of everything in a timely manner."
Ashlyn Burgett Director of Marketing, Dedicated IT
"The SuccessKit team makes the Case Study process painless, and they have the expertise to create high-quality content that is invaluable to sales and marketing teams."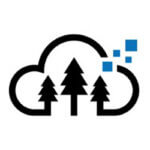 Carly Brightwell Head of Marketing, North Labs
"If you need Case Studies for your business, we highly recommend SuccessKit. We recieved exactly want we asked for!"
Luke Komiskey Founder and Managing Director, DataDrive
"I love working with the SuccessKit team because they make it really easy for me to focus on my business while they produce Case Studies that drive our brand forward."
Have a question? Reach out to us directly.